The Peach Truck is coming back to Central KY! This is always a popular visit so get your order in early! No standing in line waiting in long lines this year – they are handling pick up like they did last summer with a super fast check in and walk right up grab and go system!

The Peach Truck is based in Nashville and has some of the best peaches you'll taste! They tour each summer with stops all around the area. Be sure to order early though because they will sell out!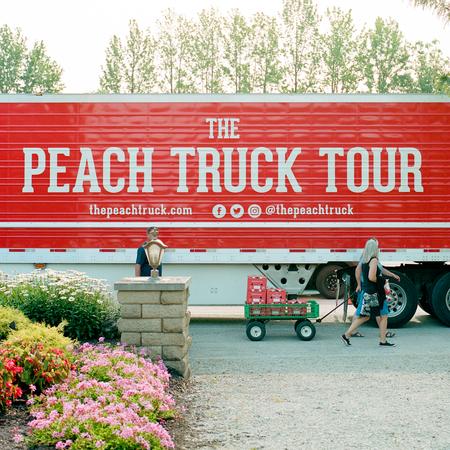 To order just go online and select your items. You can order a whole box of 25 lbs of peaches for $45, a bag of pecans for $11 or you can get a package with two 25 lb boxes of peaches and two bags of pecans for $100.
Find a friend to share with or get out your favorite peach recipes and start baking and freezing!
Here are stops planned for Central KY
Lexington Ice Center
June 16, 2021 7:30 – 9:30 am
July 14, 2021 7:30 am – 9:30 am
Georgetown Peddlers Mall
June 16, 2021 10:30 am – 12:00 pm
July 14, 2021 10:30 am – 12:00 pm
Rural King Winchester
June 15, 2021 2:00 pm – 3:30 pm
July 13, 2021 2:00 pm – 3:30 pm
Bluegrass Ace Hardware Richmond
June 15, 2021 11:00 am – 12:30 pm
July 13, 2021 11:00 am – 12:30 pm
Wilson's Nursery Frankfort
June 16, 2021 1:30 pm – 2:30 pm, 2:30 pm – 3:30 pm, 3:30 pm – 4:30 pm
July 14, 2021 1:30 pm – 2:30 pm, 2:30 pm – 3:30 pm, 3:30 pm – 4:30 pm