What team? Wildcats! What team? WILDCATS!! Wildcats, get'cha head in the game!
New Year's Eve brings basketball star Troy and bookworm Gabriella together through a chance encounter during karaoke. Could this be the start of something new? Once they reconnect at Eastside High they'll learn that lifetime thespians Sharpay and Ryan will do anything it takes to climb the ladder of success. Will Troy and Gabriella stick to the status quo? Will Sharpay and Ryan bop to the top? Find out if the Wildcats really are all in this together in this smash hit musical based on the Disney Channel Original Movie High School Musical.
PUBLIC PERFORMANCES:

Sunday, March 3 – 2:00 & 4:30pm
Saturday, March 9 – 2:00 & 7:00pm
Sunday, March 10 – 2:00 & 4:30pm
Saturday, March 16 – 2:00 & 7:00pm
SCHOOL MATINEES:
March 7 – 8, 11 – 14 at 10:00 & 11:45am
Book by David Simpatico
Songs by Matthew Gerrard
Songs by Bryan Louiselle, Faye Greenberg, David N. Lawrence, Greg Cham, Robbie Nevil, Ray Cham, Andrew Seeley, Randy Petersen, Kevin Quinn, Adam Watts, Andy Dodd, Jamie Houston
Music Adapted, Arranged and Produced by Bryan Louiselle
Based on a Disney Channel Original Movie written by Peter Barsocchini
A Learning Stage Series Production
Best enjoyed by ages 7 and up
Best enjoyed by 2nd grade and up
Performed on the LCT Learning Stage
Review
Lex Fun 4 Kids Writer, Kelly, and her kids enjoyed the opening performance of HSM, Jr. and have a great review to share!
We went in not really knowing much about High School Musical. My kids ages 7 & 4 are younger than most fans of the movies. However, we are huge fans of LCT and jump at any chance to go! This production is performed on the Learning Stage which does not have assigned seating so get there early if you have a large group and want to sit together!

The play begins with Gabriella (Bella Spencer) and Troy (Will Darragh) singing a karaoke duet while on a ski trip. Immediately after, Gabriella shows up at her new school and runs into Troy. The story continues on through with Gabriella adjusting to the new school while making both friends and enemies. Sharpay (played by Lauren Walsh) is not only the most popular girl in school, she has also had the lead in every play since she was in kindergarten and was a delightful main antagonist! As the story progresses, 3 events take precedence in the story. The science decathlon, the championship basketball game and of course the high school musical!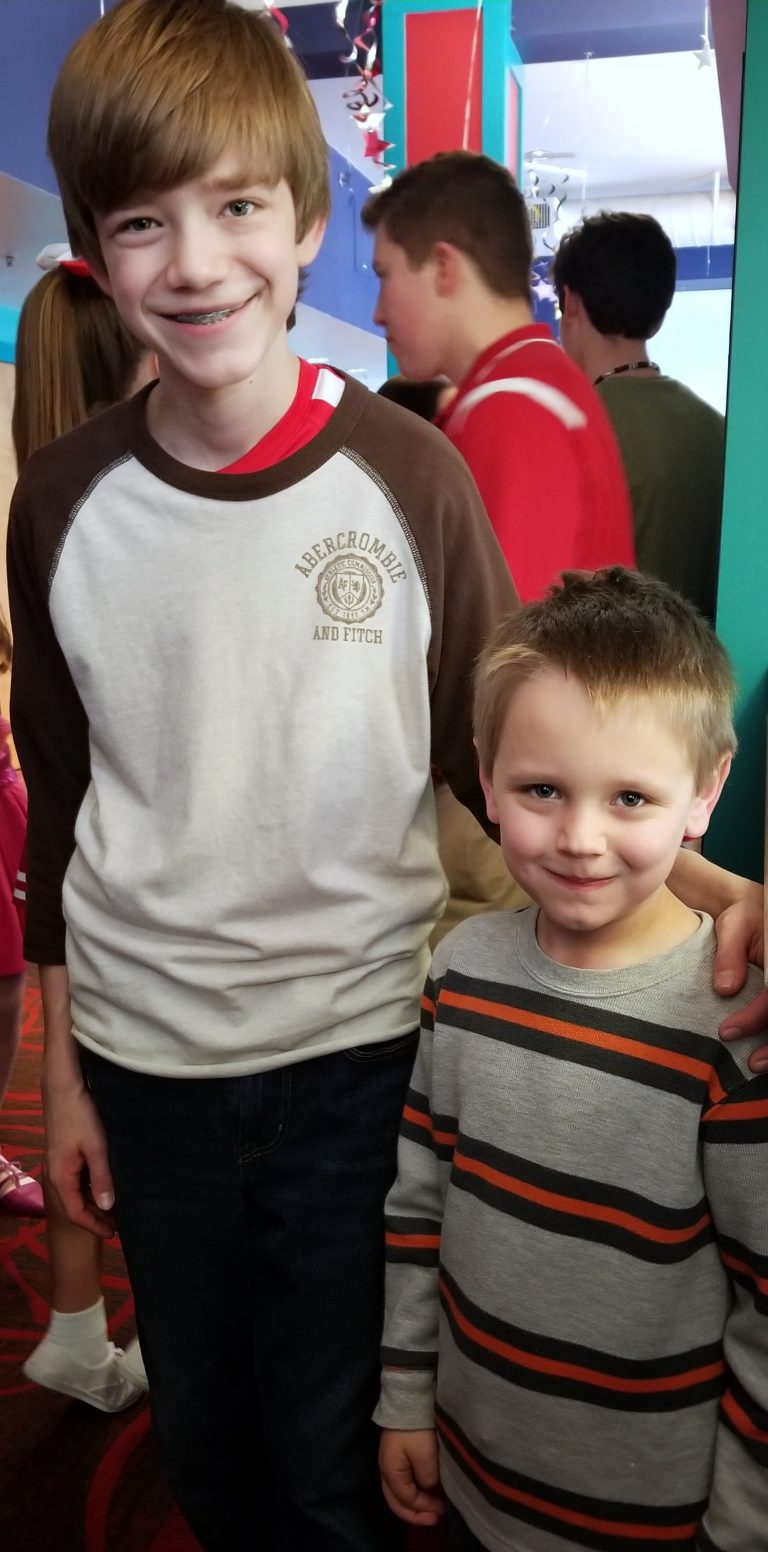 Throughout the play, there are lessons to be learned. For instance,  it's ok to have different interests from your friends and it's also important to have an open mind when your friends want to try something new! Initially, Gabriella and Troy's friends are against their new interests but as the story continues their friends go from standing in their way to supporting them both. I also felt like the play did a great job at showing it's ok to try new things and that sometimes, new things can be scary at first.
This production was a great way to spend an afternoon and it is so worth seeing! The cast was incredibly talented and brave (as noted by my 7-year-old!) and the hour flew by! Of course, we had to find the music and listen to it on our drive home. High School Musical is expected to be a very popular show! Tickets are selling out so if you want to go don't wait! However, if you get waitlisted don't despair! Our showing was sold out however we had enough "no shows" that many (maybe even all) on the waitlist were able to get in!