This is a sponsored post
Horses and racing are a special part of life in the Bluegrass.  If you haven't ventured to Churchill Downs with your family yet their upcoming Family Fun Days are a great way to check out the famous twin spires and have some fun!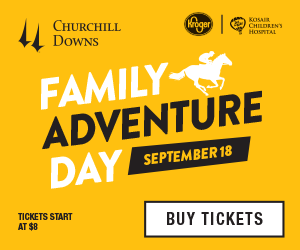 Family Fun Days at Churchill Downs include a day of racing and family activities including pony rides, inflatables, petting zoo, stick horse races, face painting, and more on Sunday, September 18th and Sunday, November 6th.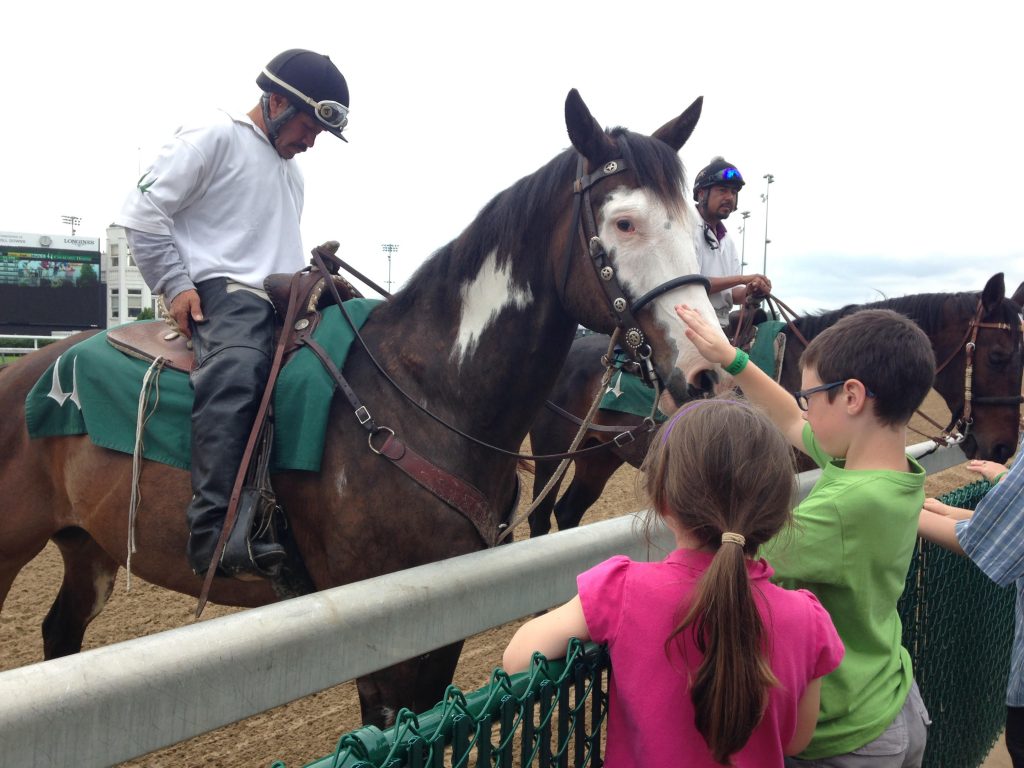 Tickets are just $8 when you purchase them online in advance, and include unlimited access to all kid-friendly activities and $1 of each ticket is donated to Kosair Children's Hospital.   Kids 2 and under are free!
They also offer a Family Four Pack which includes 4 Family Adventure Day tickets, 4 family meals from the concession stands within the Family Adventure Day area and 2 racing programs. Purchase your 4 for $44 tickets by selecting special offers on the ticketing page.  There are 2 options for Family Meals: 1. Uncrustable, apple sauce & juice 2. Hot dog, chips, soft drink & water (family meals are $5 if purchased separately).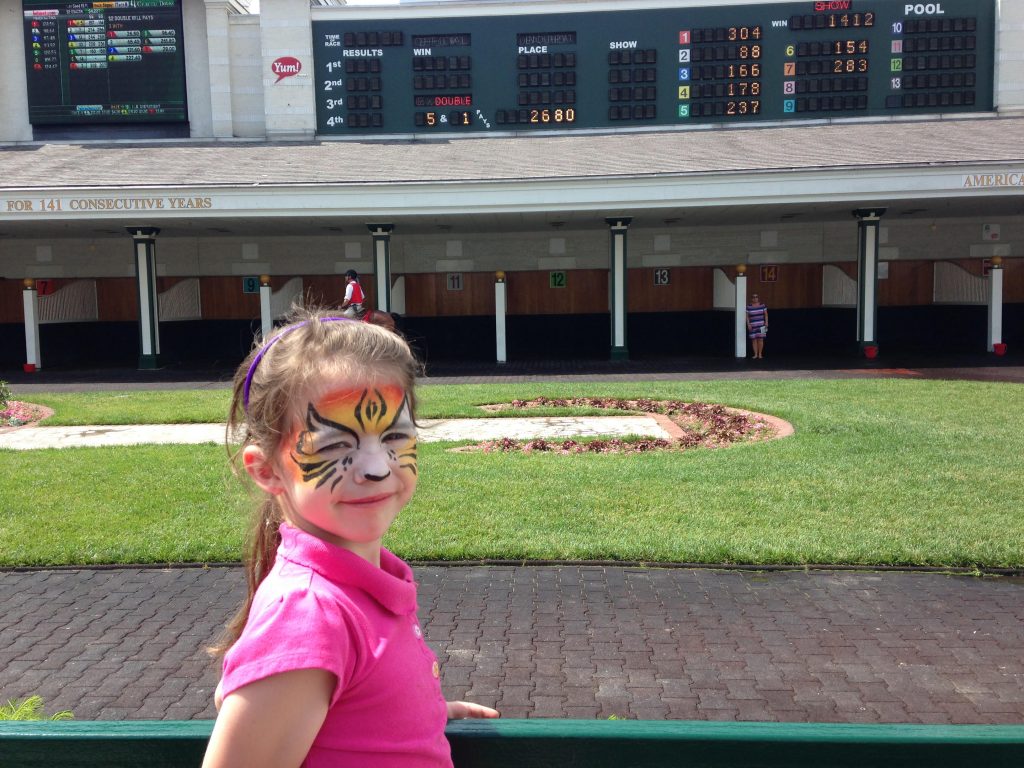 Gates open at 11:30 am and post time for the first race is 12:45 pm.  Activities will end around 5 pm. (Weather permitting)
Races last around 2 minutes so there's lots of time to fill with fun between posts.  Enjoy looking at the gardens and silks of the recent Derby winner, signs hanging to honor past Derby winners, stop by the paddock before a race to see the horses and jockeys getting ready, stop in the gift shop for a keepsake and much more!
There are lots of great tips on the Churchill Downs website – I've linked a few important ones below!