The Mad Potter is a paint your own pottery studio located in the Lansdowne shops on Tates Creek Road.  They offer daily hours for guests to come in and paint their own pottery.  They have so many options like plates, bowls, keepsakes, pet bowls, serving dishes, and so many more!  There are numerous paint colors to choose and a helpful staff to provide instruction and assistance.  You'll create your piece (take your time, there's no limit to how long you can stay) then leave it with them to fire.  You can return back around a week later and pick up your completed piece.
The studio is open
Monday – Thursday 10am – 9pm
Friday 10am – 10pm
Saturday 10am – 9pm
Sunday 1pm – 5pm
They also offer a birthday party option.  You could also use their 'party' for a Girl Scout troop, moms night out, or a playgroup.  Our Lex Fun writer, Katie, recently had a birthday party at The Mad Potter and has a great review!
Review
This summer, my daughter celebrated her fifth birthday at the Mad Potter and had a wonderful afternoon!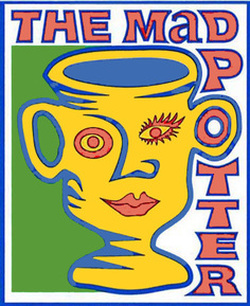 When I called to schedule the party, I paid a $25 booking fee which gave us access to a private party room for an hour and a half. The room accommodates eight to twenty children and is really cute. We arrived a few minutes early to set up our refreshments and the staff member assigned to our party let my daughter choose two balloons to tie to her chair. The room was clean, and the tables were set with paint and brushes for the children to use.
There is a long table at one end of the room where we set up cupcakes, fruit, and juice boxes. The Mad Potter does not provide refreshments, but you are welcome to bring anything you like for your guests.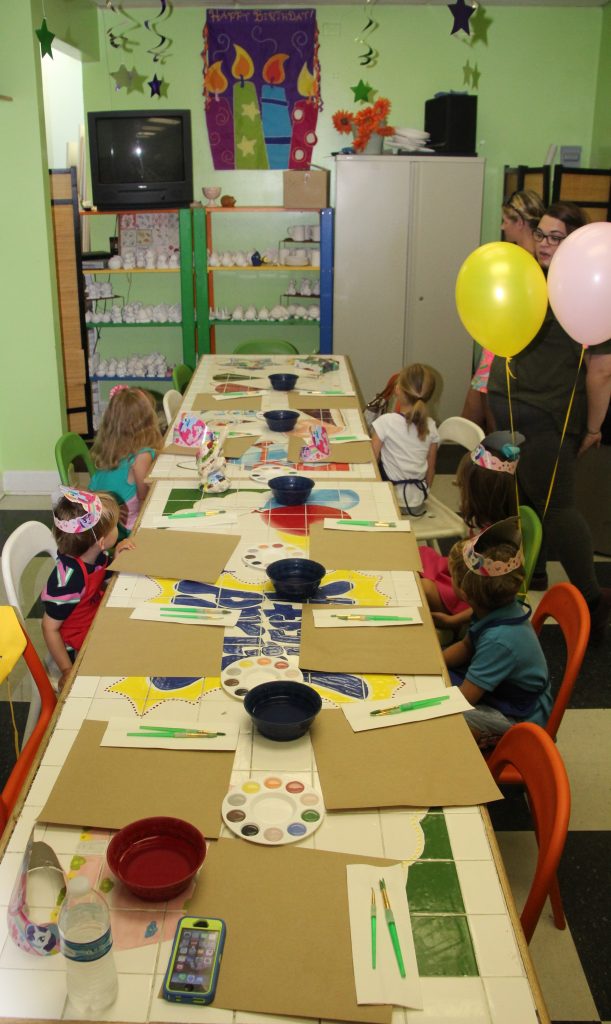 At the other end of the room are shelves filled with ceramic figurines which the children can choose to paint during the party. There are plenty of options for boys and girls. Each item is $16, but be careful! If you break it, you buy it. My son proved this to be true within ten minutes of arriving in the room. You must buy a minimum of eight items. We only had six children at the party. So, the children each painted an item. Then, we had cupcakes and opened presents. This left just enough time at the end for the children to work in groups on two more items that my daughter kept as mementos from the day.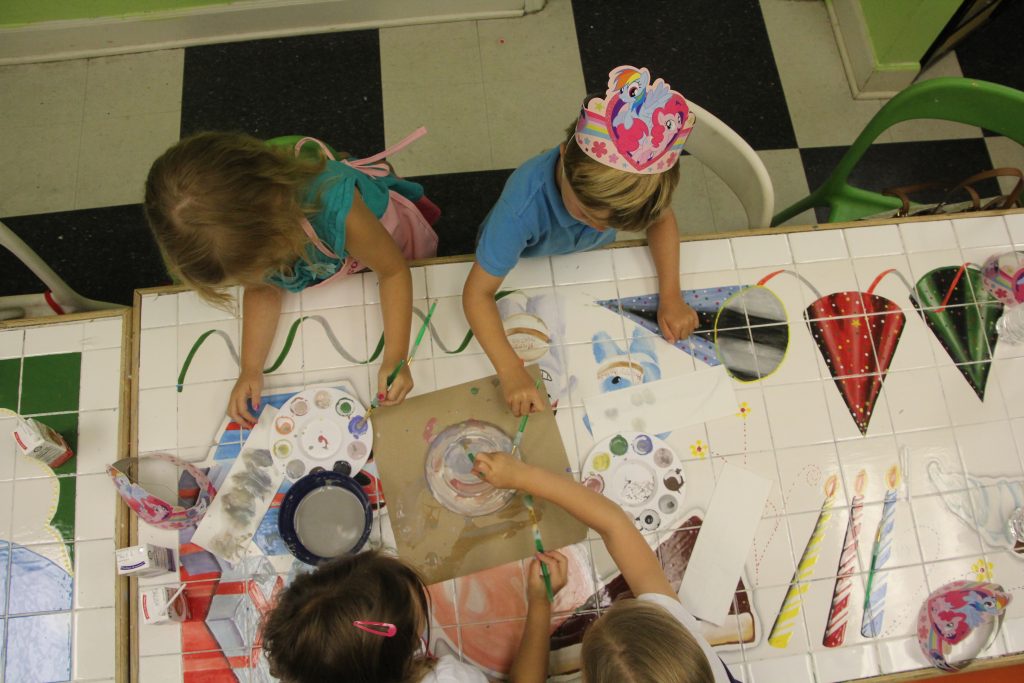 I can't say enough about the staff members that helped us with the party. They were helpful and attentive, but they didn't hover. When all the guests had arrived, the staff person assigned to our party came in to give directions, help the children choose their pottery item, and make sure we had everything we needed. She checked on us frequently, refilled paint, and made sure each child's name was on their pottery as they finished. Everything ran so smoothly and was very organized.
We were able to pick up the items a week later after they had been glazed. Each family can stop by to pick up their pottery, or the host can pick them all up at once and deliver them to their guests.
This was the easiest party I've ever done for one of my children. They kids had a blast. They didn't feel rushed, but had plenty to do to fill the time. As we left, my three year old son asked if he could have his party there in a few months. I highly recommend it!
Katie, Lex Fun Writer  Reviewed Summer 2016