Willliams Sonoma in The Summit offers Cooking Classes for adults and kids as well as other special events.
*Some are FREE!!  They have recently made changes where classes now have fees but include a free item.

Hey, kids! We can show you how fun and easy cooking can be: Learn to make delicious recipes, from main courses to desserts and snacks, with plenty of tasting along the way.
For specific times and more details, find your local store
• Available at all stores; class times vary by store location.
• Class size is limited – call your local store to register  (859) 272-5856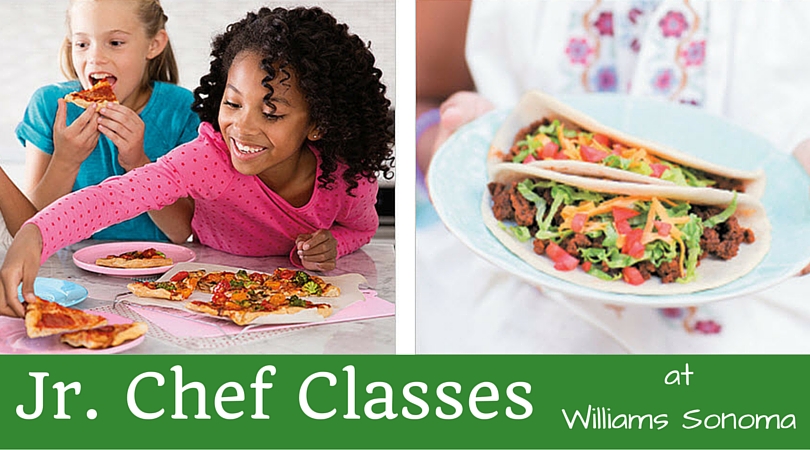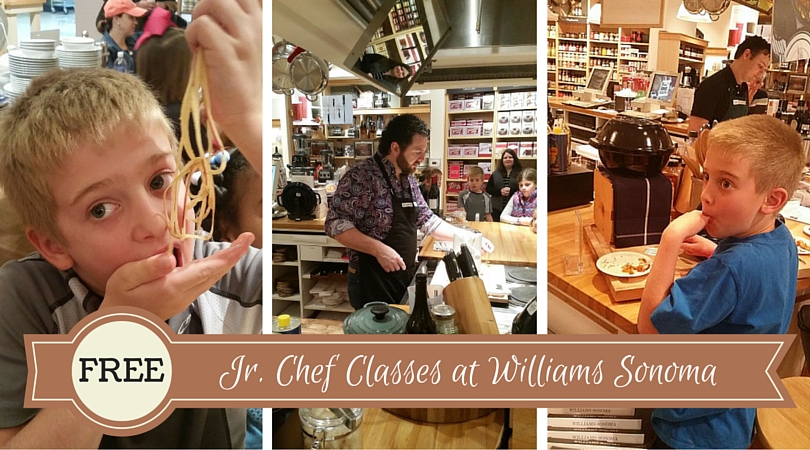 Lex Fun 4 Kids Review
(We have only attended free events.  Now many events are paid and include a WS item)
Doors open at 10 am and the staff at WS will welcome kids to the front of the store.  There is a counter where kids can stand to watch the cooking demonstration.  They will introduce the class and have kids wash their hands before they begin.  (Parents usually stay and help their child/children or watch the demo and help monitor the hands on part of the class)
Once kiddos are all clean they will get to learn about what they are cooking and a few secrets from the staff at WS.  The staff will do the 'hot' cooking or knife work but kids are often asked to help stir, pour, decorate, top, etc.  It's not super hands on but my kids have enjoyed the many classes we've done.  For FREE it's a great quick 45 min – 1 hr class for kids to get a taste of new things!  It's fun to taste the finished product.
When you finish the class you get 10% off anything in the store. It's a great time to grab something you used in class or another great WS item.
They also offer adult classes – check them out online for info!