The Living Arts and Science Center is a wonderful addition to the downtown Lexington area.  If you haven't ever explored this special place a Super Saturday event is a perfect opportunity for you and your family to enjoy fun as well as learning!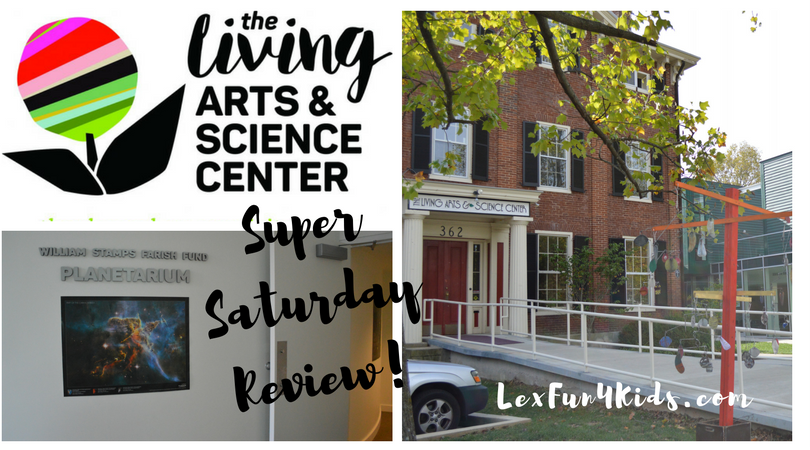 Discovery Saturdays are held on the 4th Saturday of the month throughout the year (exceptions may happen due to holidays).  It's a great day for a great price – it's hours of fun!
The LASC just underwent a huge renovation and addition project and now features much more space.  They have new classrooms, a new permanent planetarium with shows rotating throughout the year, small gift shop, art gallery and more!
Discovery Saturday is held from 10 am – 2 pm with planetarium shows at 11:00 am and 1:15 pm.  You can get your planetarium ticket for the show at the front – be sure to grab one for the show you'd like to see when you arrive because space is limited.  They also just added new workshops available for each event. Register early for those as well!

Explore the fascinating world of STEAM (Science, Technology, Engineering, Art, & Math!) through hands-on design and build activities!  Become an engineer for a day, solve problems, dream up new innovations, and discover creative solutions!
From concept to construction, students will actively learn about energy, motion, force, and other engineering concepts as they conceive, design, build, and test their ideas!
Explore
Force, energy and motion through experiments with a giant Newton's Cradle, magnetic ball/tube walls, pulley systems, catapults, parachutes and more.  Six simple machines will interactively demonstrate concepts including levers, wheel and axle, inclined plane, pulley and screw.
Delve
into the artistry and innovation of engineering concepts and designs throughout history – from the pyramids of Giza to the International Space Station!  Soak up the engineering brilliance of Leonardo da Vinci, Alexander Graham Bell, Gustave Eiffel, and Emily Warren Roebling.
Innovate as a:
Structural Engineer to build arches, bridges, and ball runs!  Also discover how animals design and build for survival!
Mechanical Engineer and experiment with large scale simple machines, gears, and magnetic ball/ tube walls!
Electrical Engineer as you delve into the fun of circuits that create movement, light, and sound!
Software Engineer to operate robots, Makey Makeys, and discover the art and science of 3D printing!
Aerospace Engineer and create parachutes, try the human gyroscope, experiment with hovercrafts, and more!
---
5 Cool Things at Discovery Saturday!
 The featured exhibit!  Enjoy hands on fun as you create and build!

Play!  Get your creative juices flowing with cool educational games and activities for all ages to enjoy.

Art exhibits!  Check out all the artwork around the facility by local students as well as featured artists.  You will see many different mediums, styles, and more.  Great for discussion!

The outdoors!  Enjoy a walk around the grounds.  There are outdoor art displays, beautiful landscaping, a water feature, and more.  It's such a fun place for a picnic or a short walk.

Stars and planets of course!  The new planetarium is a cool way to see the night sky.  With special shows that change with different events be sure to go back and see different shows.  You can grab a chair or lay on the floor and gaze up at the show.  This one is great for all ages!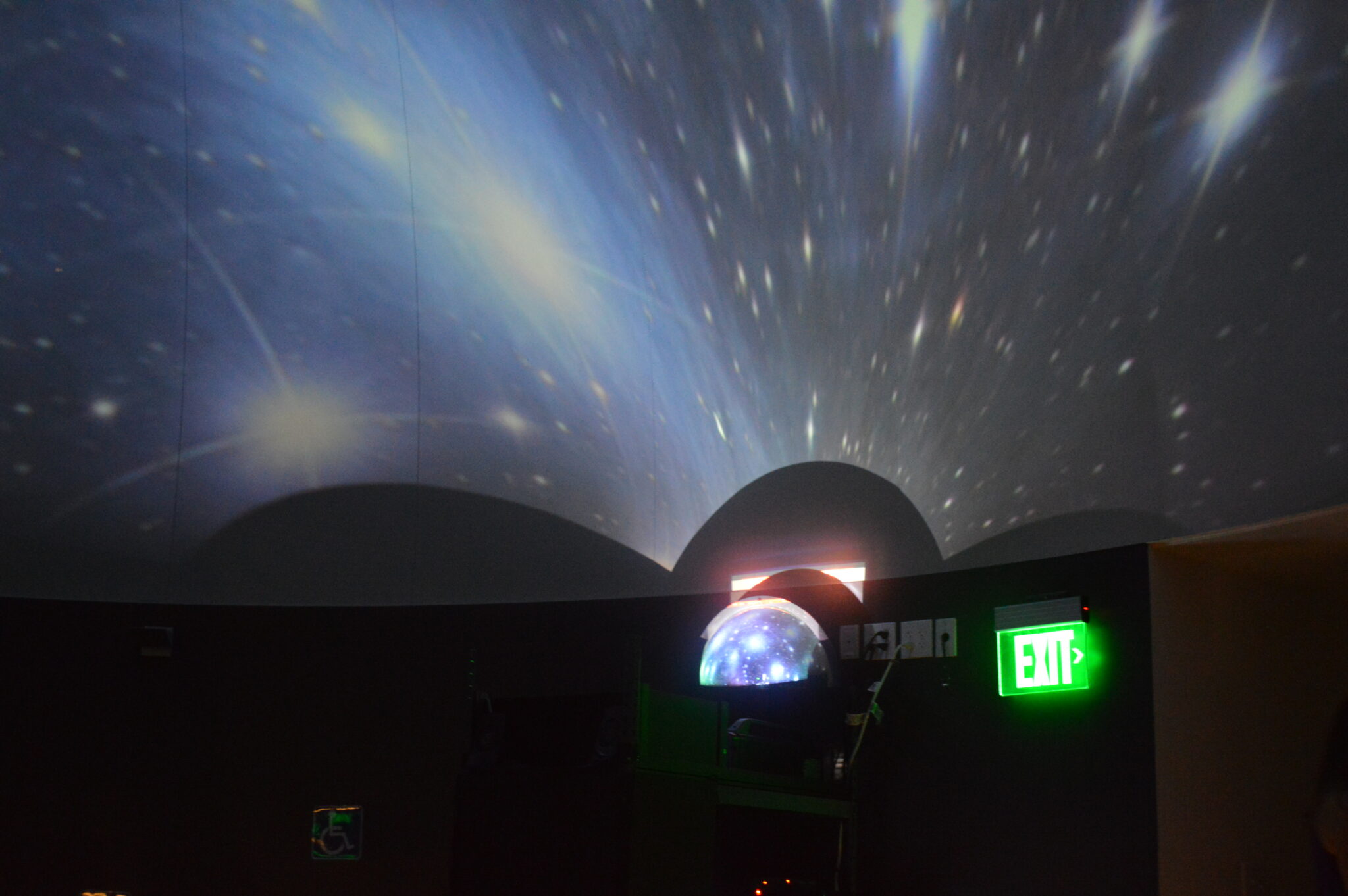 ---
Upcoming Events (Click for more info on the date's events)
June 23, 2018
Discovery Saturday + Family Workshops
Saturday, June 23rd 10-2pm
Discover something new at Discovery Saturdays. These workshops are designed to be enjoyed together with friends and family of all ages. The fourth Saturday of every month, a 90 minute AM and PM workshop will focus on topics such as comic drawing, trying you hand at the pottery wheel and much more. Workshops are led by our teaching artists or science educators and offer a great introduction to the LASC or a unique way entertain family and friends. Drop-ins welcome if space allows. Come early or stay late for a planetarium show and take in our art exhibits to complete the day.
Included with $4 admission…
Marksbury Discovery Exhibit | How Things Work: Engineering and Innovation
Art Galleries | 2018 Youth Arts Exhibit, Deconstruct-Reconstruct with David Arnold, Sonya Blaydes and Darrell Kincer
Maker's Space | Lava Lamp Science: In honor of the LASC's 50th anniversary we'll be going retro this Discovery Saturday! Learn all about the science behind the iconic 1960's lava lamp and even make one to take home with you.
Planetarium | 11am: One World, One Sky with Big Bird and Friends 12:15pm + 1:15pm: Earth, Moon, Sun
(included with admission)
Add and AM or PM workshop…
AM Workshop | Quick Start Comics with Kenn Minter | REGISTER HERE    We will explore many aspects of the comic illustration process from the initial character drawing and design storytelling content and techniques. Join us for this colorful and adventurous experience for the whole family
PM Workshop | Expressive Watercolor Portraits with Deborah Slone | REGISTER HERE   Bring the whole family and have fun creating portraits of each other! Enjoy this basic lesson on painting with watercolors and how to use color to capture the unique personality of your subject.
July 28, 2018
August 25, 2018
---
DID YOU KNOW!!??
The LASC offers Discovery Thursday events as well (held on the 1st Thursday of the month – $2/suggested donation)
The LASC offers birthday parties!!
The LASC offers No School Classes and Camps held throughout the year (spring break, holidays, summer)
Click HERE for more information on all The Living Arts and Science Center has to offer.