Where can you get a great meal or treat for Mother's Day!  Check out this growing list of awesome local options!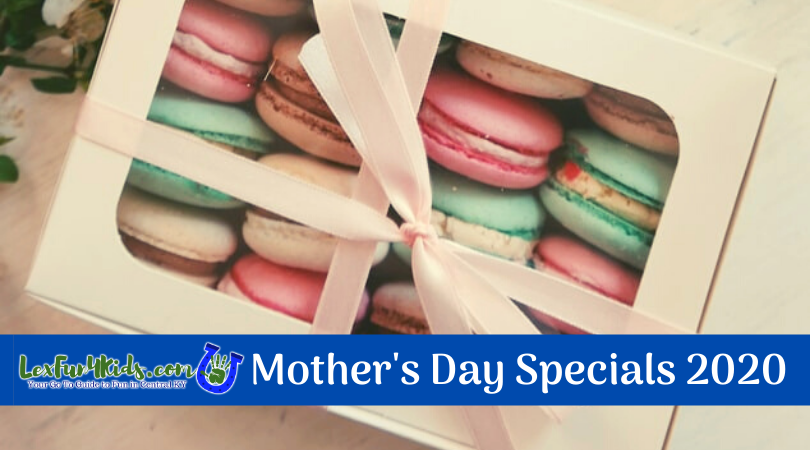 ---
Azur Mother's Day Take Home Menu – Call (859) 296-1007 Tuesday @ 11 am to place your order.
---
Carson's will be offering all their menus –  Brunch, lunch, dinner, family dinners, Carson's Cuts.  Carsonsfoodanddrink.com
---
CELEBRATE MOTHER'S DAY WEEKEND WITH MOM'S PERFECT MEAL!
Mother's Day meal includes:
🌷2 Large Quick Chicks in any flavor
🌷1 Large Fresh Side or 6 Bags of Chips
🌷21 Mini Croissants
🌷6 Flower Cookies
🌷A Gallon of Tea or Lemonade
All of this goodness for a special price (check with your local Chick)!
It's the perfect way to celebrate Mother's Day with the family!
Pre-order is available NOW at order.chickensaladchick.com  for pickup on May 7th, 8th, or 9th only!
---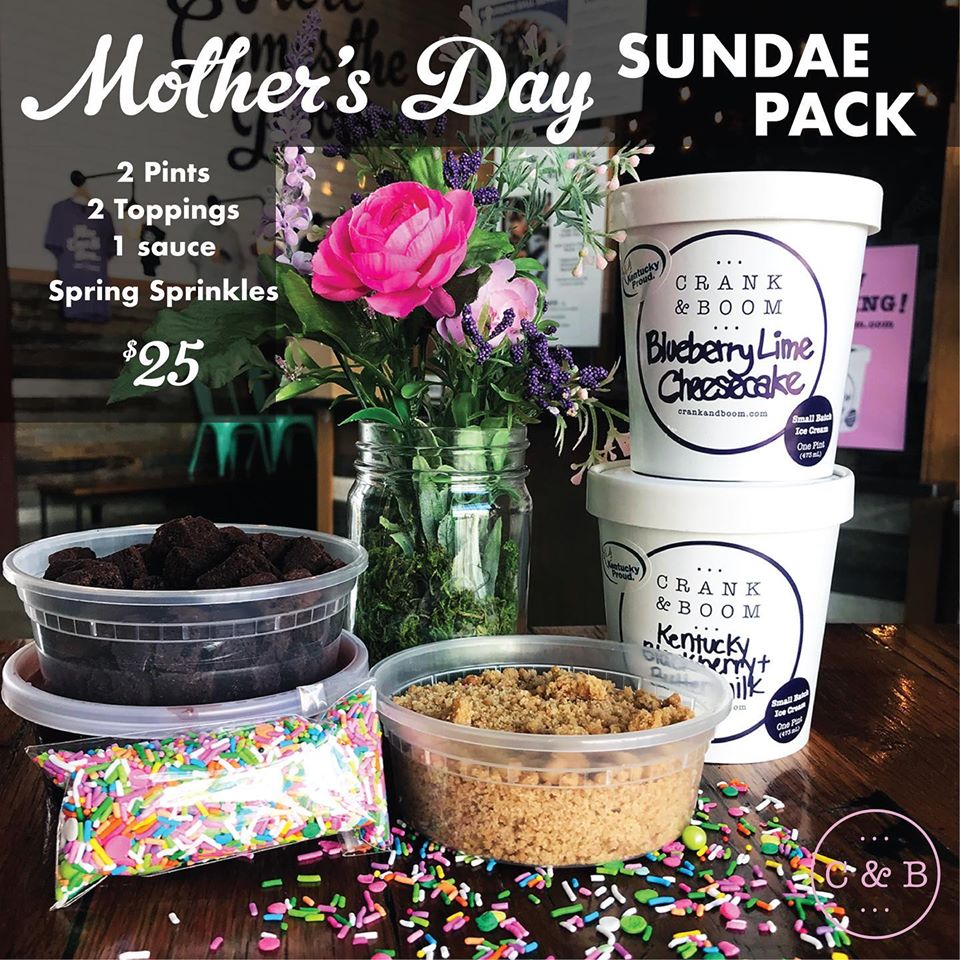 Give your MOM something really sweet this Mother's Day — our MOTHER'S DAY SUNDAE PARTY PACK ($25).

This party pack INCLUDES:
CHOICE OF 2 PINTS OF C&B ICE CREAM
CHOICE OF 2 TOPPINGS
CHOICE OF 1 SAUCE
PACK OF SPRING INSPIRED SPRINKLES!

See link in our bio. All orders must be placed by Thursday, May 7 at 11:59 pm.

PICK UP INFO: Date: Saturday, May 9, 2020
Location: Summit Location (119 Marion, Lexington KY 40517)
Time: 11 am – 10 pm

Order here:
https://cbonlinesstore.square.site/shop/8
---
Watch their social media for a special Mother's Day menu
---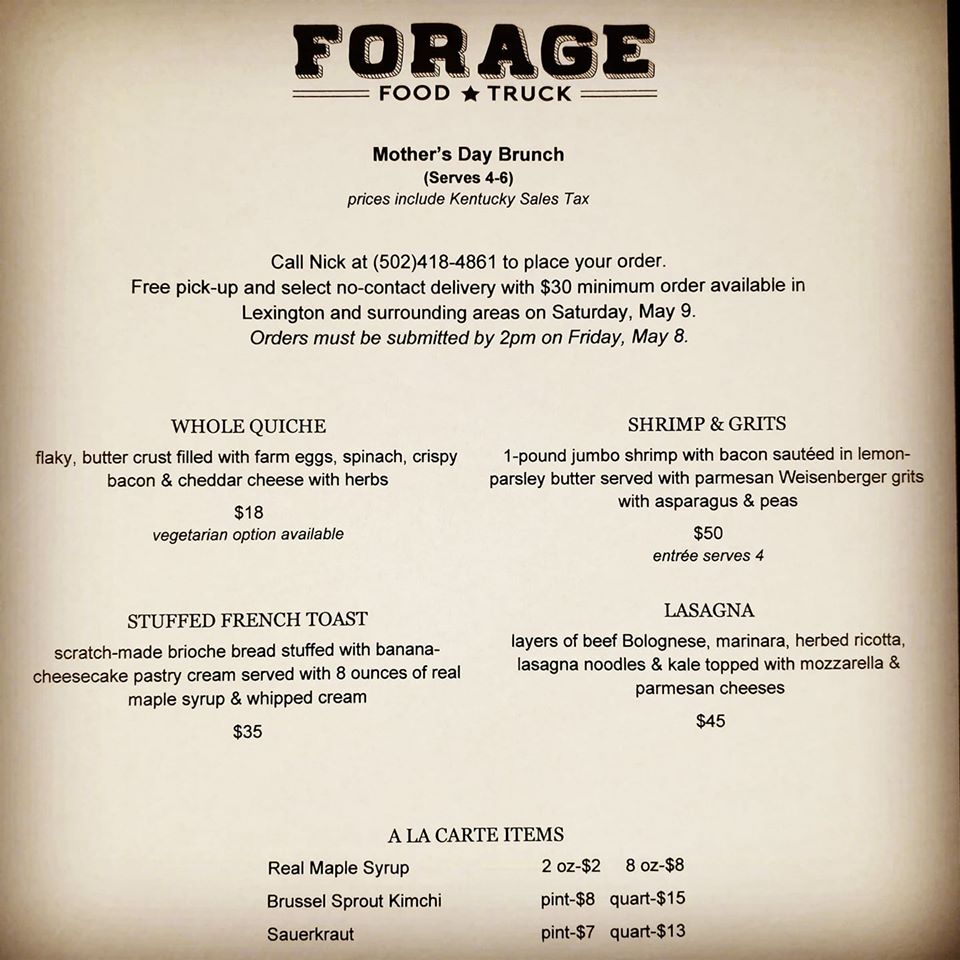 ---
Watch their social media for their Mother's Day menu
---
Enjoy a special Mother's Day Tea Party Pastry Box – Reserve yours today!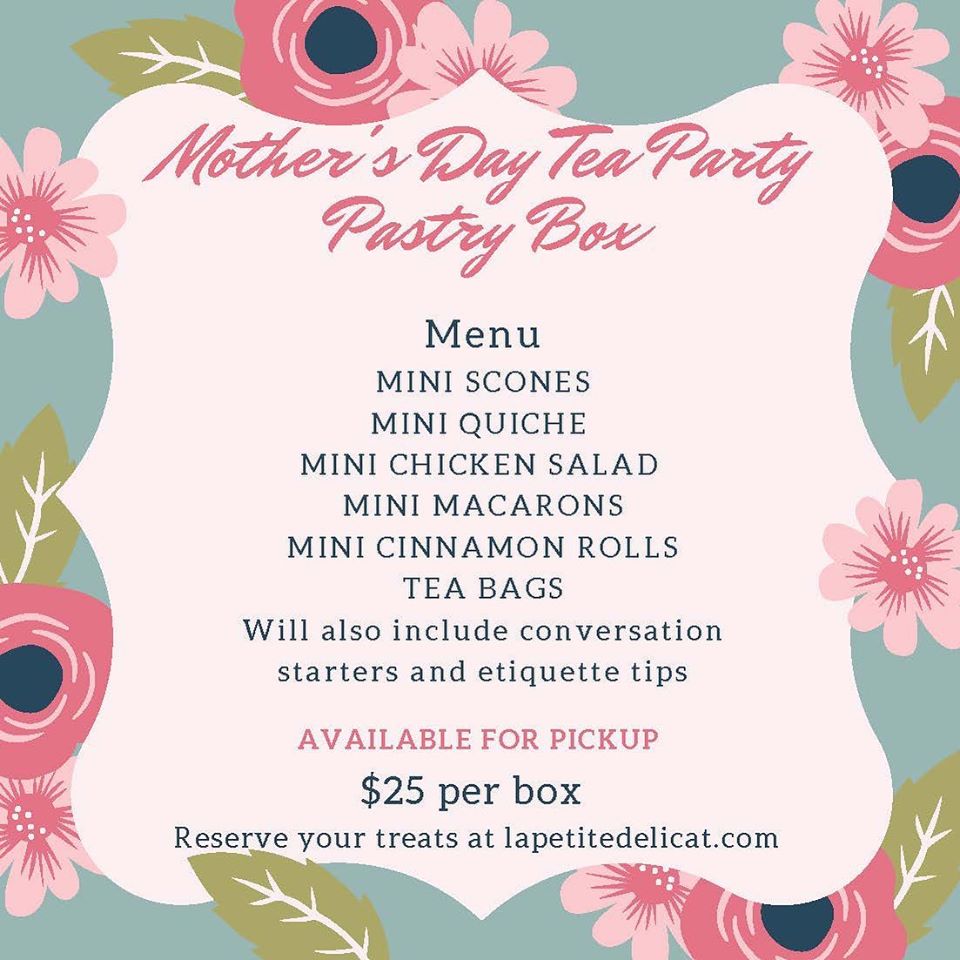 ---
Mother's Day Cookie Box
Included is one set of MOM cookies, plus flowers and hearts for a full dozen, 3 bags of royal icing, and 4 sprinkle cups. Call or email to order and prepay, show mom some love! (859)231-9110 or martines@qx.net
---
Mother's Day Cookie Box
Lemon-basil shortbread, orange-rosemary sugar, lavender violet sugar, chocolate chip, sorghum and vanilla cranberry cookies fill the box with four of each. Thats 24 cookies total that can be shipped anywhere in the US! But as we've mentioned, place your order soon to make sure they arrive in time.
Order yours now at https://www.ouitamichel.com/…/ouita-michels-favorite-cookie-box-89xbx
---
We are now taking orders for Mother's Day! Call us at 859-948-1874 or order on our website 
www.mintonsat760.com
Seafood Boil
Shrimp 1/2 Lb
Crawfish 1 Lb
Crablegs 1/2 Lb
Corn & Potatoes
$30 per person

Beef Tenderloin for 4 (2 Lbs)
Mushroom Gravy
Mashed Potatoes
Brussels Sprouts
Garden Salad
$65

Grilled Chicken or Shrimp or Salmon
over Jambalaya Feeds 4-6
Quart of Side
Garden Salad
$48

2 Slabs Baby Back Ribs
2 Quarts of Sides
Garden Salad
$44

5 Meat Feast
1/2 Lb Pork
1/2 Lb Brisket
1/2 Lb Chicken
1/2 Rack Ribs
1/2 Lb Sausage
2 Quarts Sides
Garden Salad
$55

Whole Peanut Butter Pie $18
Whole Cobbler $18
Whole Bread Pudding $18
Banana Pudding $18
Strawberry Shortcake $18
---
Texas Roadhouse
Prime Rib Feast
Includes 3 lb Prime Rib, mashed potatoes, green beans and a dozen rolls 
---
 A full meal complete with the entrée of her choice (Premium Choice Filet Mignon or Chilean Sea Bass), sides, dessert and flowers, all for just $49.99.
---