The Lexington Philharmonic offers family fun throughout the year with their Sound Explorers program. This was previously the PB & J Concert Series. These concerts held at various venues throughout Central KY offer families music and hands-on fun in unique places! Concerts are FREE and we have all the scoop in our review!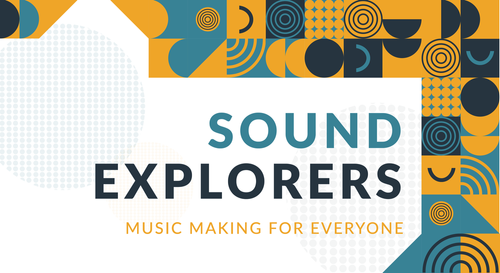 Review
After years of saying we should go I finally loaded up the kids and checked out a concert in the kids series and I have to say I wish I hadn't taken so long to go! What a fun outing! This particular concert was held at Lexington's Aviation Museum (a favorite of my 6 year old boy).
For these events you should allow about an hour. This allows you time do a craft and even participate in the instrument petting zoo before settling down to listen to the concert. Agewise, my 3 and 6 year old both were entranced during the performance. I was concerned it would be too loud for them but mine did ok. However, if you have kids that are sensitive to noise I would recommend noise cancelling headphones or ear plugs as I did see some kids holding their ears.
The concert itself was just the right amount of time. I do recommend arriving early and picking out your seats. They had carpet squares laid in the front for any kids who want to really to get up close and personal with the performance. Both of my kids chose those seats and happily sat through the whole performance. The music was contemporary and they wisely kept the songs short and sweet. This performance was space and flight themed so the songs were from Star Wars, Guardians of the Galaxy, etc.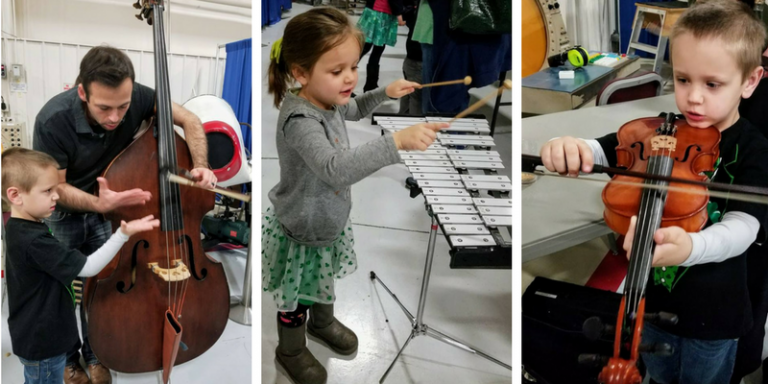 I loved exposing my kids to a different form of music and giving them an opportunity to touch and play instruments. This event is geared towards children and their attention spans making it a not only a great educational experience but a fun one as well. We left there all humming the Star Wars theme and with both kids asking when the next performance was. We will definitely be back!
-Kelly, Lex Fun 4 Kids Writer, 2018 Review
For more information about the current season click HERE