Candy Mountain Music offers classes and parties for babies – kids around 5.  I have two boys and they both have loved their classes with Ms. Sarah.  We have known Ms. Sarah since around 2008 and have loved having fun with her through the years.  She has a wonderful way with kids of all ages and has a genuine love of sharing music with kids.  Ms. Sarah provides an excellent opportunity for kids to develop skills in music but also reap the benefits of music education.
The benefits are proven in many aspects of development.  From increased IQ, spacial temporal skills, improved test scores and more.  "The development of language over time tends to enhance parts of the brain that help process music," says Dr. Kyle Pruett, clinical professor of child psychiatry at Yale School of Medicine and a practicing musician. "Language competence is at the root of social competence. Musical experience strengthens the capacity to be verbally competent."
– From http://www.pbs.org/parents/education/music-arts/the-benefits-of-music-education/
Candy Mountain Music classes are held at Baby Moon on Richmond Road.  There are classes throughout the week as well as on the weekends.  They are offered for parent and child as well as just for kids through age 5.  You can drop in for one class or sign up for a month or more.  You can stay up to date with the Baby Moon schedule HERE.
Ms. Sarah also offers birthday parties (or she'll come even do a private play group party) for kids as well.  We had my son's 5th birthday with Ms. Sarah and had a blast creating a fun sports themed music party.  My 5 and 7 year old boys and their friends had an awesome time!
When our guests arrived we had a large space for them to gather in and visit.  Ms. Sarah plans for about 30 minutes of music fun so if you'd like to have your child's friends over for a bit longer you can always plan a craft or activity and of course cake and ice cream time.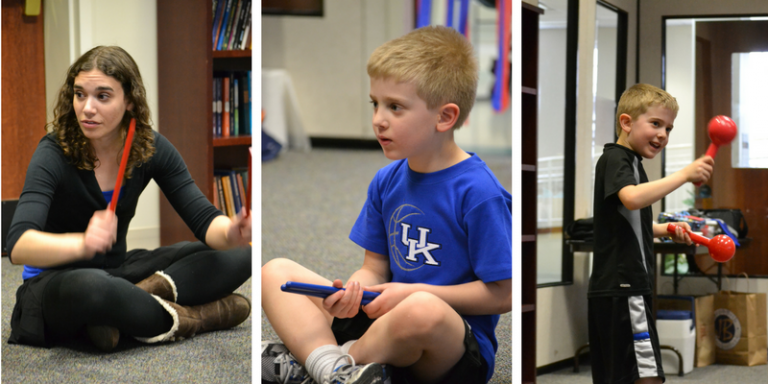 Kids were having fun and smiling the whole time Ms. Sarah led them.  They got a chance to dance, play instruments, enjoy cheering on the birthday boy and more.  The adults had fun just sitting back and watching all the smiles.  I loved just sitting back and watching my son have a great time – it was so easy as a parent hosting the party to have a guest keep them totally occupied and engaged!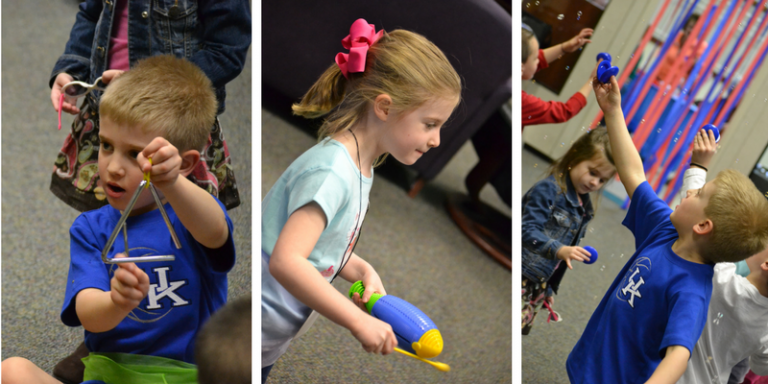 I highly recommend checking out a Candy Mountain class or looking into a party for your child.  To stay up to date on Candy Mountain fun you can follow her on Facebook HERE or find more information on the Baby Moon website.