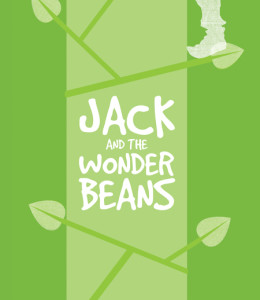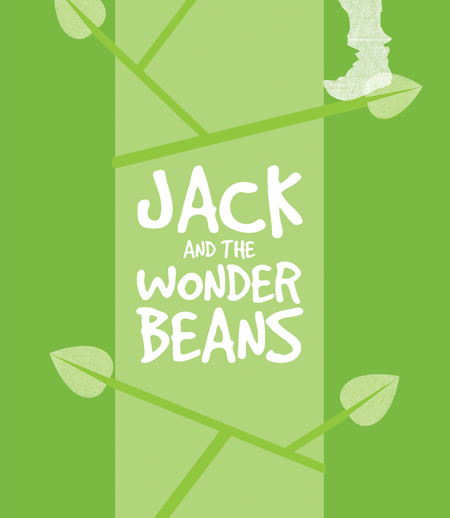 Adapted by Larry Snipes Based on the book by  Kentucky Poet Laureate James Still
Now, the High Tall  Woman's made her mind Up 'bout turnin' Jack  into tadwhacker stew; But not to worry, you  know what to do! It's time to howl like a  storm and buzz like a bee, And see if we can set our  ole' pal Jack free! Adapted by LCT's own  Larry Snipes, Let's find out if you are the adventurin' types!
My boys and I braved a yucky day of rain to enjoy some great time indoors at the Lexington Children's Theatre.  We actually enjoyed a sneak peak during an open rehearsal a few weeks back and both of my boys were super excited to head back and see it again.
We were greeted at the entrance with a quick activity for kids to enjoy before or after the show.  There are green strips of paper and glue sticks out ready for kids to create a special paper chain.  They can choose a strip and add it to the big display to show what they would spend some gold coins on if they were lucky like Jack!  Spend, save, donate, invest…
We arrived about ten minutes early and found that kids were able to sit right on the floor at the front of the stage during the show!  My youngest loved this idea and sat right down next to a school friend he saw!  Perfect!  My oldest sat in our seats with me.  I showed my youngest (who turns 6 today) where we were in case he needed us and he was good to go.
During this time before the show starts all the actors were out talking with the kids and answering questions.  They walked up the aisles and spoke with families even up toward the top seats.  It was wonderful for the kids to get an up close chance to see the actors and be close to the set.  Being right up front helped keep their attention focused on the show I'm sure since there was constant action right in front of them!
The show is set in Wolfpenn Creek and features a narrator (and her guitar!), Jack, his ma'am, a couple of characters Jack meets along his way, and the giants (portrayed by the same actors as Jack's ma'am and the characters Jack meets).  These four core actors bring the story to life with song, laughter, and their instruments.  The audience even gets to get in on the action with singing, actions, and sounds!  This helps keep kids involved throughout the show as well.  A few special kiddos will get chosen from the audience to actually participate DURING the show!  My son was chosen to be the 'third cow' and he took his role quite seriously!  He loved getting to 'moo' on stage and take a bow at the end!
This is a traveling show so the set is a bit simpler (so it fits in the back of a truck to take and set up on location) but the actors do a great job with language and even sound effects to create the scenes during the show.  Kids will enjoy seeing the clouds spin around and turn into a beanstalk and back again.  The costumes also help bring the story to life.  It's a bit tricky to find a giant these days so the theatre did a great job of creating a HUGE head for each giant to wear (and they found the biggest spoon I've ever seen!)
After the show families are invited into the lobby to meet the cast.  During this time you can have your child get autographs, take pictures, and ask questions about the show.  My son's loved seeing the giant's head up close!  Be sure to stop and see how they are able to secure it on their heads!  That was a fun surprise!
My youngest is 6 today and my oldest is almost 8 but there were kids as young as 3 there.  I started bringing my kids to the preschool friendly shows when they were both around 2 1/2 years old.  It's a great idea to talk about what the theater is like, the 'rules' the audience needs to follow during the show, and answer questions before you head to the theater.  This show would be a fun one even for younger kids since there are so many ways to keep their attention throughout the show.
The show was another great one and it's a familiar story for many children so it's something they can understand and follow.  There are a few more shows scheduled so take time out to enjoy the theater!
For some ideas on books to enjoy before or after the show check out the list below…
Saturday, March 22
2:00 & 7:00 pm
Sunday, March 23
2:00 pm
PURCHASE TICKETS:  Adults $15, Children $13
Click HERE to purchase tickets!
Jack and the Beanstalk by Steven Kellogg
Kate and the Beanstalk by Mary Pope Osborne
Waynetta and the Cornstalk by Helen Ketteman