Goodwood Brewpub recently opened just off Nicholasville Rd. near Target and my boys and I headed over to check it out! They have a great menu with a variety of options and of course, brews! It's very kid friendly and they even have KIDS EAT FREE on Tuesdays! There is also a location in Frankfort overlooking the river and one in Louisville.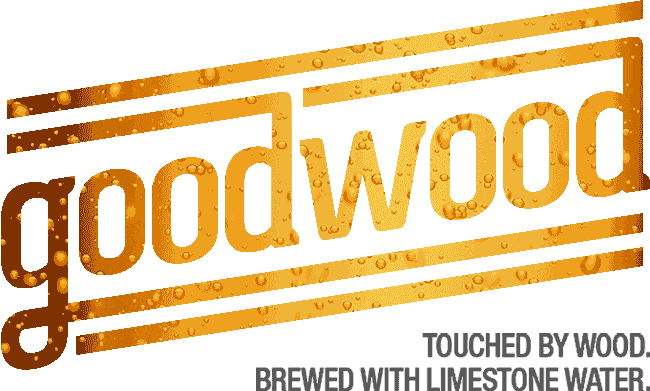 The gents behind Goodwood are some of Louisville's longest-serving brewing veterans, running production breweries here since 2001. They are now thrilled to branch off on their own! To that end, Goodwood's "shade-grown beers" are all touched by the natural gradations of reclaimed casks and other wood types for flavorful expressions that are unique to Goodwood.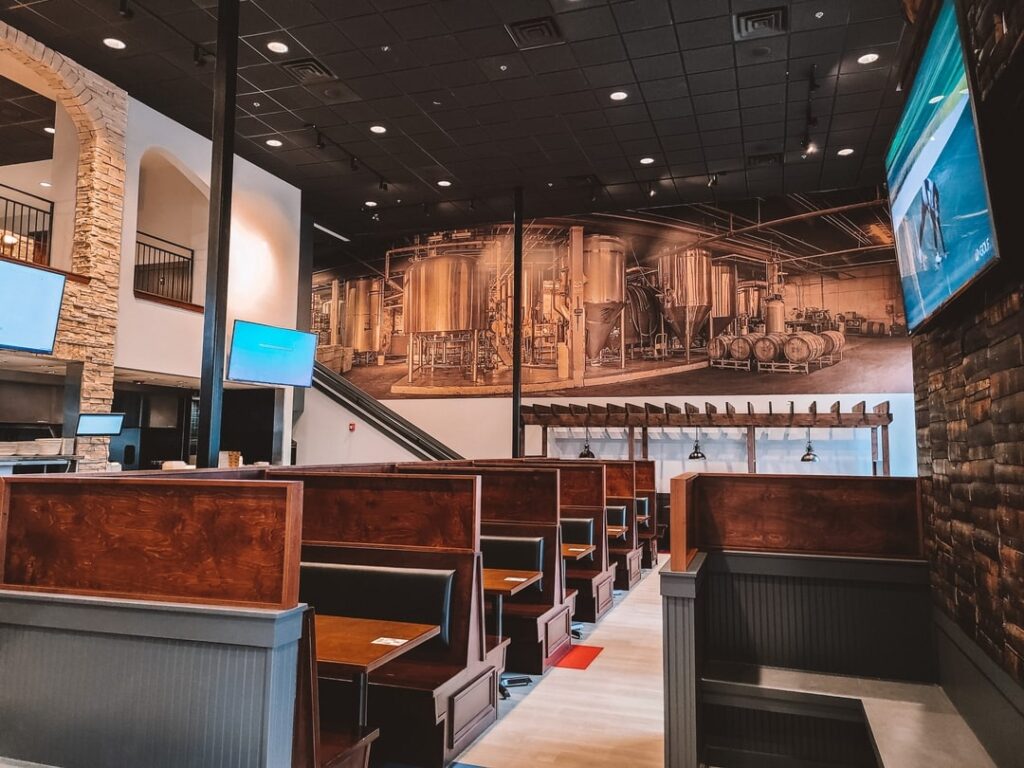 My boys and I enjoyed a stop at Goodwood for dinner. The brewpub in Lexington has a large bar as well as booths and tables downstairs as well as a small room upstairs. They had live music when we went so that was a fun part of the night. We got to sit upstairs and my boys were glad they could watch the Reds game live on one of their tvs.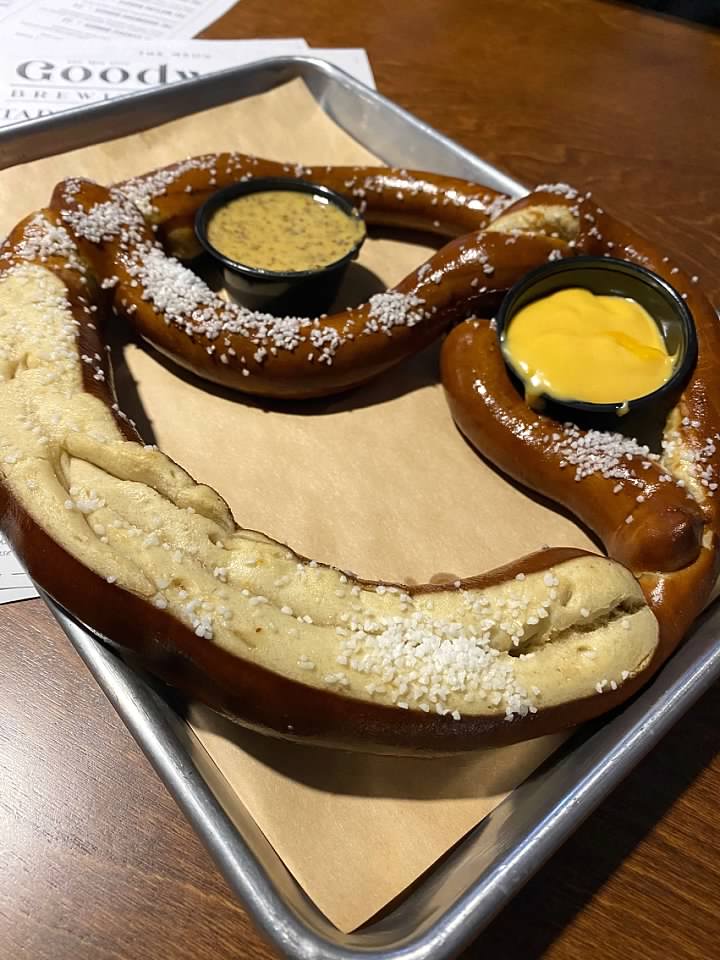 We started with their HUGE Bavarian pretzel with beer cheese and mustard and it was awesome! There aren't too many places around you can grab a pretzel THIS big!!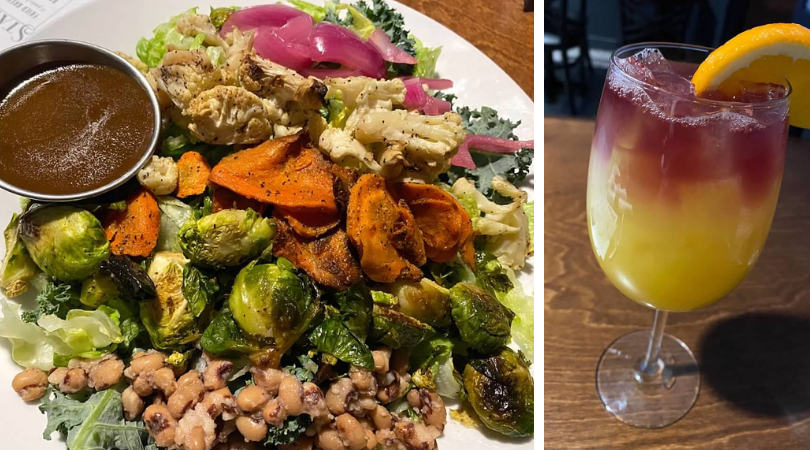 I grabbed a drink from their cocktails list, the sangria, and a Frankfort Chopped salad. They have a few vegan and vegetarian options including a Beyond burger and some items can be made vegan or vegetarian if you request. My salad and their sorghum vinaigrette dressing was great! I especially loved all the grilled veggies on top!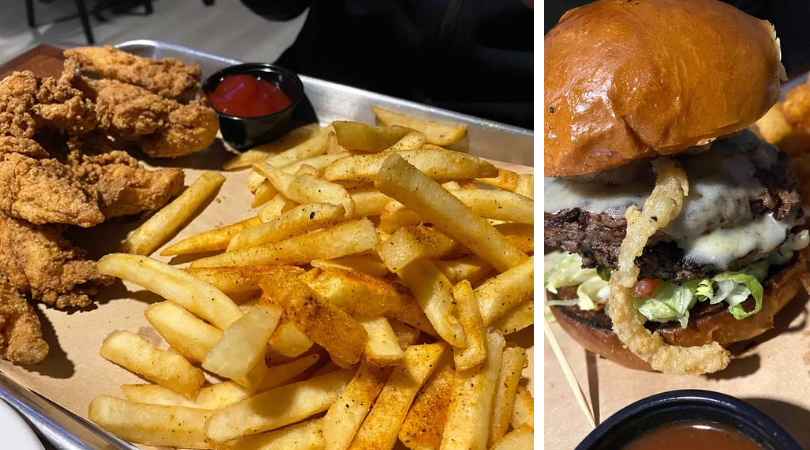 My boys are big meat eaters so they went for the Waylon burger with tots and a kid classic – chicken fingers and fries. They were all very tasty and there were so many we ended up with leftovers to take home for a snack after school the next day. They have a big selection including wings, pork chop, chicken and waffles, catfish, shrimp and grits, and even brisket grilled cheese.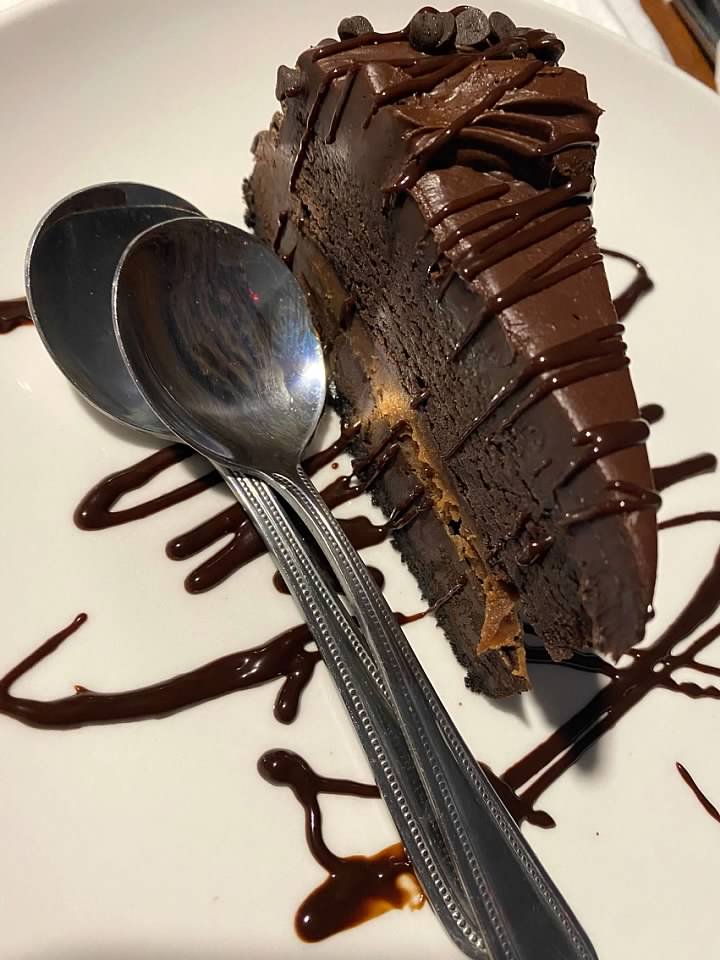 We finished with a slice of chocolate cake which we devoured! It was quite tasty!
Their kids menu for kids 12 and under features chicken tenders, cheeseburger, grilled cheese, fish and chips and mac n' cheese and all meals include a drink. For their Kids Eat Free day on Tuesdays you can get one free kids meal per adult entrée. The offer is for dine in only.
There are lots of things I can't wait to go back and try like their local Weinsenberger Mill cheesy grits, buffalo cauliflower, brussels sprouts, and of course a brew or two.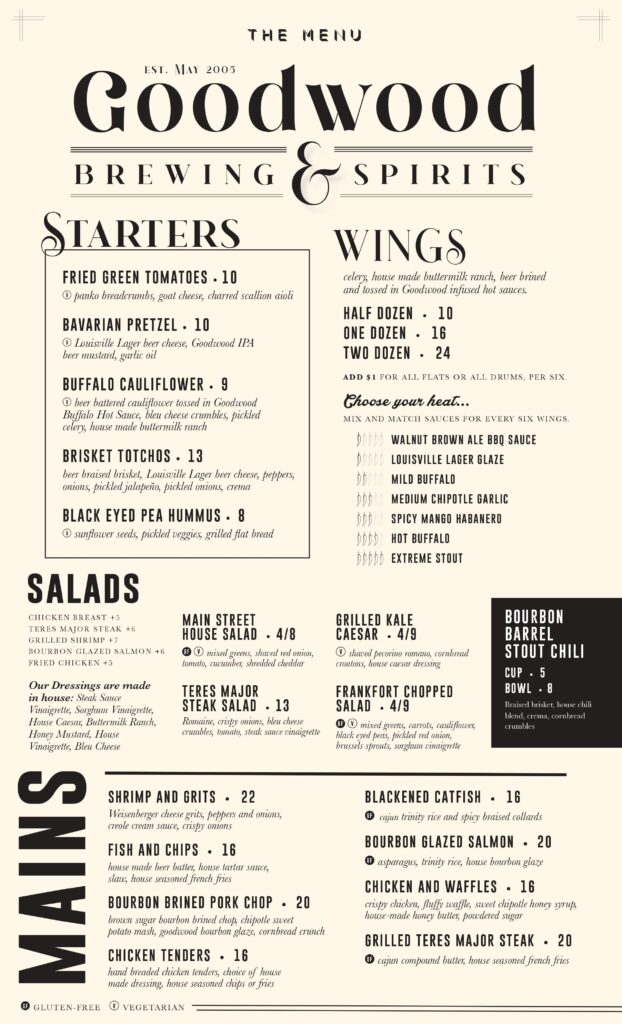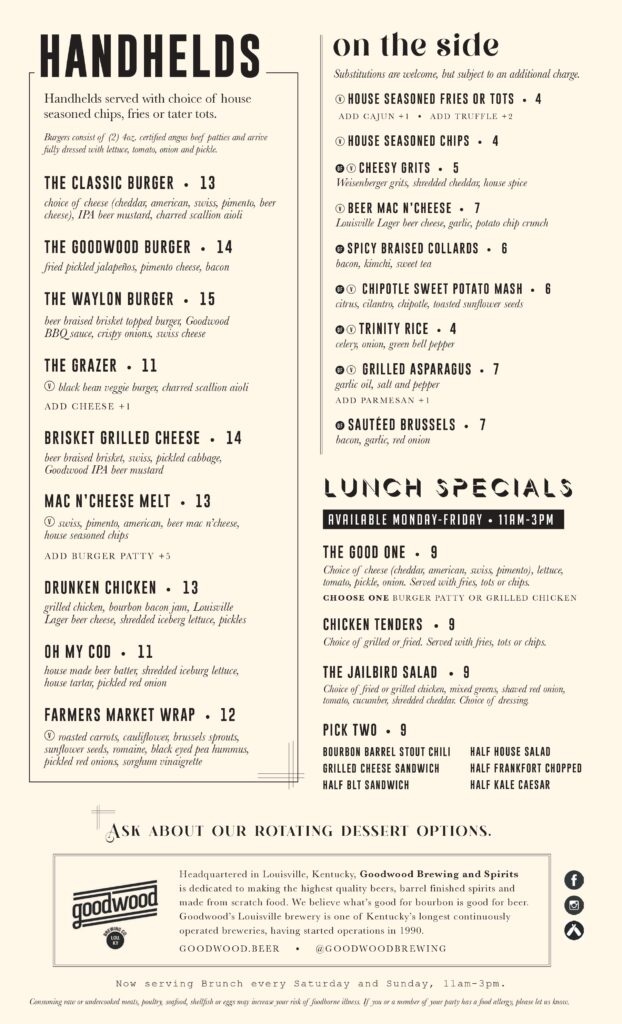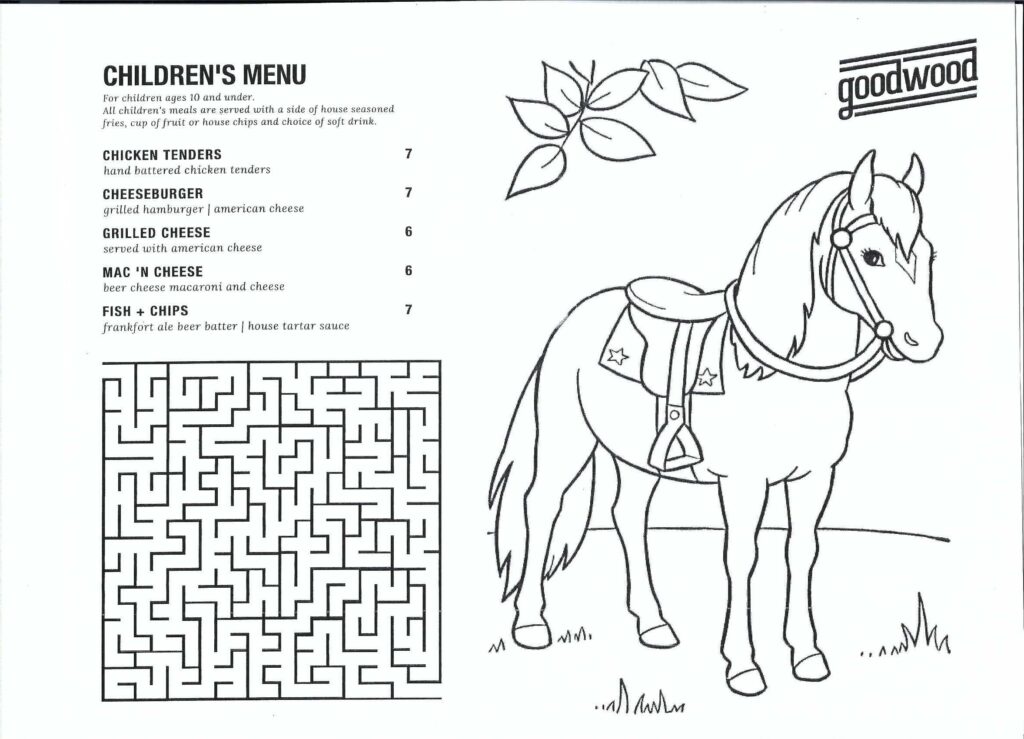 ADDRESS
200 Lexington Green Cir.
Lexington, KY 40503
(859) 407-1200
HOURS (April 2021)
Monday  11 AM – 9 PM
Tuesday  11 AM – 9 PM  *Kids eat free day
Wednesday  11 AM – 9 PM
Thursday  11 AM – 9 PM
Friday  11 AM – 10 PM
Saturday  11 AM – 10 PM
Sunday  11 AM – 9 PM