Celebrate Children's Literature with this month's Carnegie Center FREE Family Fun & Learning Night!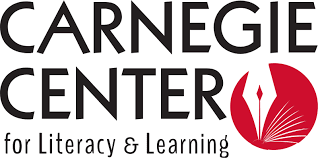 Wednesday, May 19, 2021
Celebrate Children's Book Week and tune in to a special visit featuring Louisville children's author Deedee Cummings. Registration is required to receive a free mailed packet with a copy of one of Deedee's books, a themed activity packet, and craft materials. Deedee's reading and storytime by Yolantha Harrison-Pace will be available to view for free on our YouTube Kids + Teens playlist on May 19: https://www.youtube.com/user/CarnegieCenter/playlists
Only 75 kits are available. Please limit 3 per household. Kits will be mailed the week of May 19. Open to families residing in Kentucky.
All About Family Fun & Learning Night
Family Fun & Learning Nights are FREE events featuring themed activities and crafts, entertainment, and dinner. Every child receives a book. Dinner and giveaways are limited. Recommended for families with children ages 3-12.
PLEASE NOTE: Family Fun & Learnings Nights are now happening virtually! We miss seeing you in the building for our regular Family Fun & Learning Nights! Until we can gather in person again, we hope you will enjoy activity packets, storytimes, follow-along craft videos, and more created to celebrate each event remotely.