Free comic book day is celebrated all over the United States! It's a fun way to enjoy comic characters, dressing up in costumes, special events and of course FREE COMICS!!
We will of course be having some amazing deals such as
Up to 55% off of back issues
Thousands of brand new dollar books (yes you can also get up to 55% off of these $1 books)
Hundreds of new comics sets put together for the event that will range from $1-3 per book typically (and yes again, you can get up to 55% off of these sets)
20% off of Toys, Pop Figures, Statues, Blind Boxes
15% off of all Board Games
Buy 2 get 20% off of T-Shirts
Buy 2 graphics novels and get a 3rd free*
10% off of Wall Books
and many more deals…
---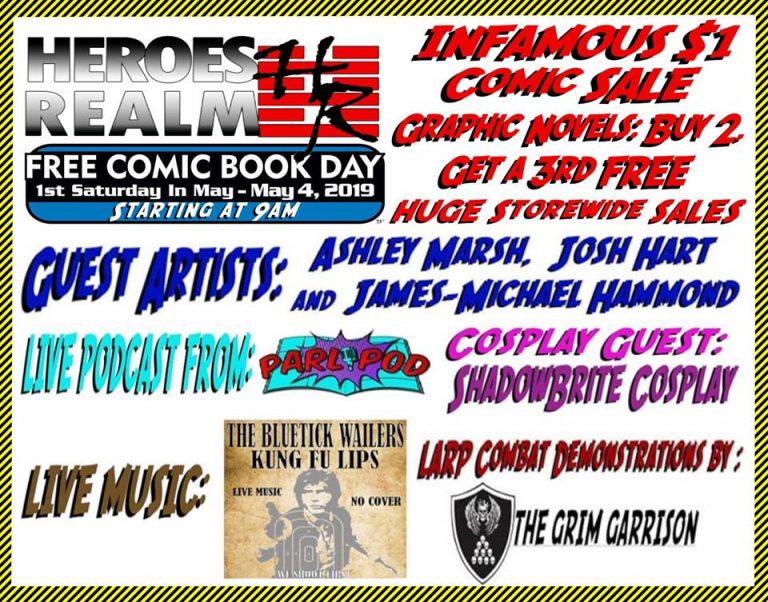 Come Join us for the annual FREE COMIC BOOK DAY
This years events for the day will include:
The INFAMOUS $1 Comic SALE!
Graphic Novels: Buy 2, Get a 3rd FREE
HUGE StoreWide SALES
FREE COMICS
Guest Artists: Ashley Marsh, Josh Hart, James-Michael Hammond
Live Podcast by the PARLIPOD
COSPLAY GUEST: ShadowBrite Cosplay
FREE COMICS
LARP Combat Demonstrations by The Grim Garrison
LIVE MUSIC by The Bluetick Wailers and Kung Fu Lips
…and FREE COMICS!
---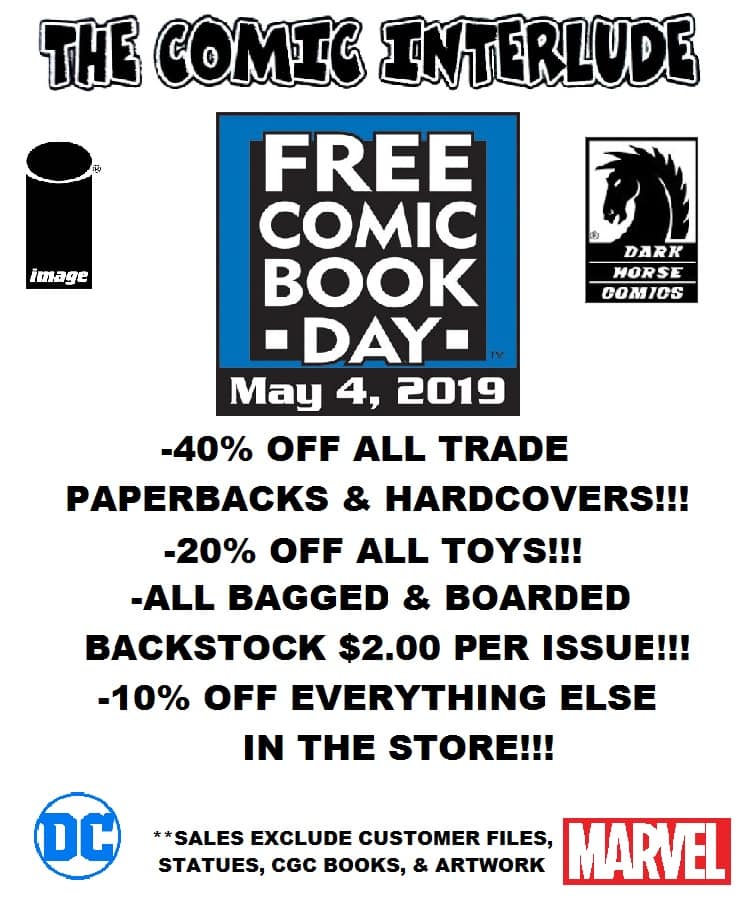 Free Comic Book Day is this Saturday, May 4th and we will open early at 9am and will be open until 7:30pm. We're having a storewide sale, with lots of great deals to take advantage of!!
We will have a complete selection of all the Free Comic Book Day titles available, and no purchase requirements
---
Enjoy fun at The Inner Geek
---
The entire store besides graded will be 25% off and we are doing Buy 2 get 1 free on all trades!
*Free trade is equal to lowest priced trade*
---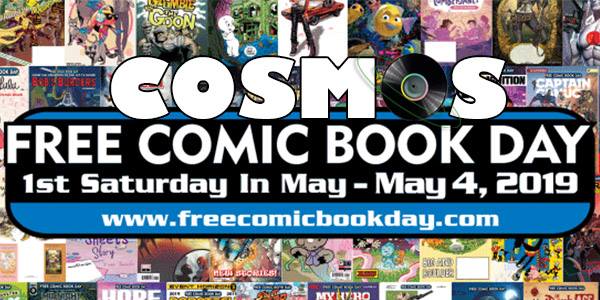 ---