Lexington Christian Academy (LCA) announced today it will host a "Character Matters" football camp, free of charge, to all local youth in grades 1-8. The camp will be held at LCA's Rose Campus located at 450 West Reynolds Road on Tuesday, June 4 and Wednesday, June 5 from 6:00 – 8:30 pm.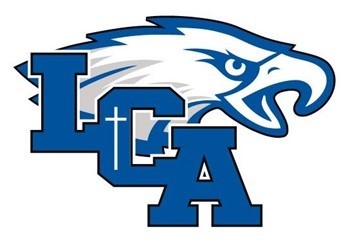 "We're really excited to once again provide this opportunity to all of the young players in our community," said LCA Head Varsity Football Coach, Doug Charles. "This is one of the highlights of our year, providing a safe, character-building, interactive, and really fun experience for the kids."
The camp is noncontact and focuses on football fundamentals and character traits such as honesty, commitment, compassion, and respect. Players of all experience and skill levels are encouraged to attend. Special guests include former NFL players and BCSG representatives who will be on hand to offer encouragement to the players.
Each player will receive a free T-shirt and only need to bring a pair of cleats or tennis shoes with them. LCA varsity football players will help lead the camp which allows them to earn servant leadership hours which is one of the core values of the LCA football program.
For more information on the camp, please contact Coach Doug Charles at 859-983-9334 or via email at dcharles@lexingtonchristian.org.
Coach Charles as coached football for 38 continuous years from youth, middle school and varsity levels and has coached at LCA the past seven years. In 2017, he was selected as the National Volunteer Coach of the Year by the Blanton Collier Sportsmanship Group.