Take the family to the Great American Balloon Race. Relax and enjoy the spectacle of color and the excitement of the annual hot air balloon race.
Friday, June 7th – CANCELED
Moved to the Rain/Wind Date June 9, 2019
4:00 – 8:00 pm
Stuart Powell Field
Junction City, Kentucky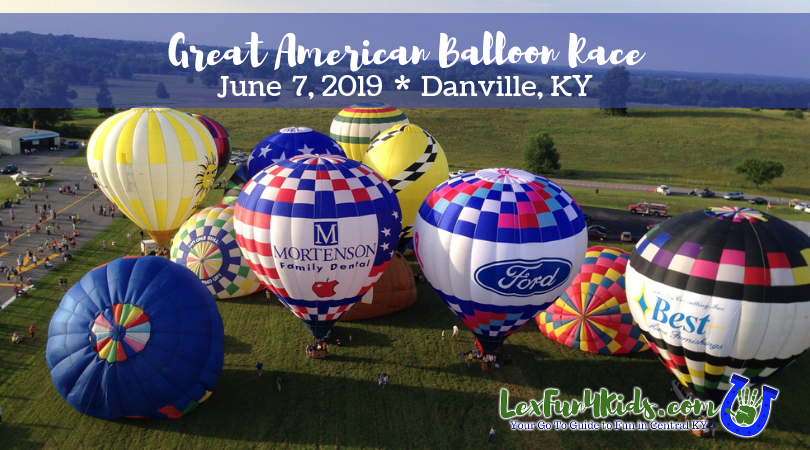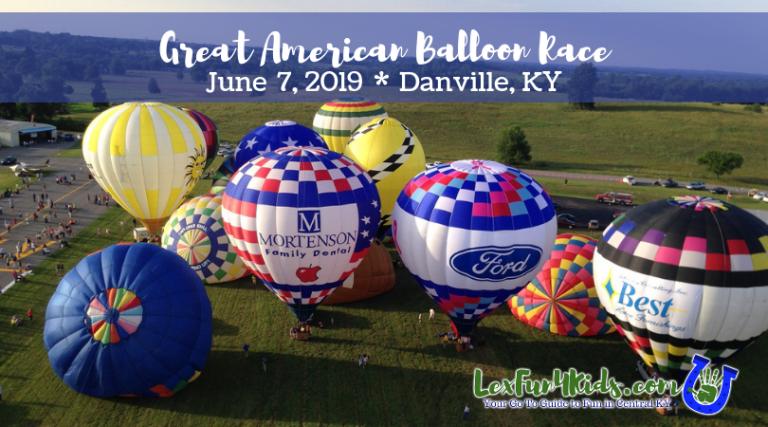 Free Admission
Free Parking
Free Inflatables
Food & Drink Available
For one evening in June, the skies above Central Kentucky are transformed to a colorful canvas, as hot air balloons lift off from the Junction City Airport. Nothing rivals the majestic beauty as these graceful giants leave the ground to take their place in the sky.
The Great American Balloon Race has become a family event, one that parents and children look forward to each year! There's something for everyone to enjoy…brightly colored balloons filled with equal parts of hot air and wonder, lively music, inflatable games and much more!