Throughout the month Explorium of Lexington has great events planned!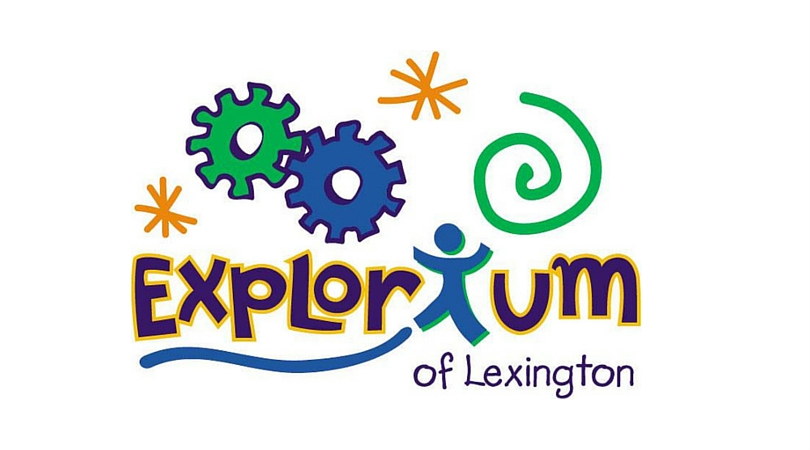 Museum Hours Admission
Tuesday-Saturday 10 am-5 pm $8 per person Sunday 1pm-5 pm
Closed Mondays
Special Celebration!
250,000th Visitor Celebration for our Animal Hospital exhibit sponsored by Banfield Pet Hospital® Exhibit!
Saturday, April 29


11 am – 1 pm
Opened in 2013, our Animal Hospital exhibit sponsored by Banfield Pet Hospital® has had 250,000 kid veterinarians taking care of the many dogs and cats that have needed their help.  To celebrate, the Explorium of Lexington and Banfield Pet Hospital®
will be hosting a Pet Patch Up event and face painting.
We encourage you to bring your children along with their favorite stuffed pet animals to be seen by a real-life Banfield veterinarian who will also teach them the importance of proper pet care. Children will also be able to have their face painted by our staff!
---
Special Events
Temporary New Exhibit, Faces of the South
Something spectacular is coming to the What's New Room Saturday, March 11th!
We will be opening our newest temporary exhibit, Faces from the Southern Ocean, featuring photography from artist J.J. L'Heureux Art. There will be dress up, interactive games, an igloo and much more! It's sure to be a blast for your little ones!
Don't miss out on this amazing opportunity, this exhibit ends in June!
Organized through Katharine T. Carter & Associates.
Day Camps
(Spring Break) April 3-7: Explosive Chemistry
Day Camps: (one day)
Full Day: $50, $45 for members
Half Day: $25, $22.50 for members
Winter Break Camps: (5 or more days)
(Full Day: $225.00/ $215.00 members, Half Day: $115.00/ $105.00 members)
Call us at 859-258-3253 or visit website at www.Explorium.com to register!
April
Special Spring Break Events
Sponsored By Central Trust Bank Free with General Admission
Time of Activities: 12-2pm
Monday, April 3: Bubble Science
Learn the common kitchen ingredients needed to turn ordinary bubbles into unpoppable chemistry!
Tuesday, April 4: Pet Academy
Join a real Banfield Pet Hospital veterinarian as we discover how to take care of our pets!
Wednesday, April 5: Slime Factory
Discover the slimy secret to making the perfect slime every time!
Thursday, April 6: Magic Mark Comley
Prepare to be amazed with mind-blowing magic from America's favorite magician, Mark Comley!
Friday, April 7: Face Painting
Celebrate the final weekend of spring break in style with fancy face paint!
Spring Break Camps
April 3-7: Explosive Chemistry
Description: Campers will be able to create their own lava lamps, find new ways to use science in art, and even help us create some explosive chemical reactions, all while learning at the same time!
For more information or to register call us at 859-258-3253 or visit our website at www.Explorium.com!
Full Week
(Full Day: $225.00/ $215.00 members, Half Day: $115.00/ $105.00 members)
Single Day
Full Day: $50, $45 for members Half Day: $25, $22.50 for members
Parent's Night Out
April 14, 28
Enjoy a night out on the town and we'll keep the kids! Children will play in the Explorium and enjoy snacks all under our staff's supervision! Children must be potty-trained. Call for reservations (859) 258-3253. $18- Non-members, $15- Members
Baby Explorers – Tuesdays 10:30-11:00am
Ages 9 mo. – 2 years Free with general admission
April 4: Spring Break
Make water bead window hangers!
April 11: Fizzy Science
Make a science experiment by using baking soda and vinegar!
April 18: Sound Sleuth
Help us make different instruments and let your little one guess which materials make each sound.
April 25: Careful Coordination
Play games with us to help develop coordination!
S.M.A.S.H. Club- Wednesdays 10:30-11:30am
Ages 2-5 years Free with general admission
S.M.A.S.H. represents Science, Math, Arts, Social Studies, and Health! Join us each week as we cover each area with fun hands-on activities!
April 5: Spring Break: Candy Science
If your kid has a big sweet tooth, this program is for them!
April 12: H is for Health: Balloon Lungs
Use balloons to learn about how your lungs and respiratory system work!
April 19: S is for Science: Creepy Crawleys
Learn about insects and meet our real, live bugs!
April 26: M is for Math: Addition Basketball
Shoot some hoops while practicing your adding skills!
Mini Da Vincis -Thursdays 10:30-11:00am
Ages 2–4 years Free with general admission
April 6: Spring Break: Balloon Painting
Prepare to get messy! Pop paint balloons to create artwork!
April 13: Colorful Cloud Dough
Help us make Play-Doh in any color you choose.
April 20: Foam Painting
Use everyday items to make a colorful, foamy paint.
April 27: Rainbow Sand
Change regular sand into a colorful rainbow in a jar!
Leaping Littles – Friday 10:30-11:00am
Ages 2-5years Free with general admission
Fun movement classes where we dance, jump, and work on our motor skills!
April 7: Spring Break: Balloon Tennis
Blow up balloons and play a neat game of tennis!
April 14: Obstacle Course
Our famous obstacle course is back! How quickly can you complete it?
April 21: Instrument Petting Zoo
Play instruments from around the world!
April 28: Balance Beam Bonanza
See if you can complete our challenges while carefully balancing!
Super Saturdays-11:00am-12:00pm
Suggested ages: K-5th
Free with general admission
April 1: Sand Castle Architect
Build your own sand castle hundreds of miles from the beach!
April 8: Boat Builder
How to boats stay afloat? Learn the science behind boats by building your own!
April 15: April Showers
Create your own rainy day rhythm by constructing your own instruments!
April 22: Happy Earth Day!
Can plants grow inside? What do they need to live? Explore indoor gardens and earth science for Earth Day!
April 29: Ice Cream for Breakfast
Shake together ingredients to make real ice cream in a bag! Don't forget the sprinkles!
Imagination Station – Saturday 12:30pm-2:00pm
Suggested ages: K-5th Free with general admission
April 1: April Fools!
Stump your friends with this incredible disappearing act!
April 8: April Showers
Drip paint to create beautiful crayon resist rain art!
April 15: Royal Highness
Crown yourself with a work of art fit for a king and queen!
April 22: Shocking Science
Explore the gravity-defying magic of static electricity in this easy jaw dropping experiment!
April 29: Stampin'
Dot and stamp your way to a beautiful piece of flower art!