Sacagawea: Discovering History
January 21, 2018 – January 28, 2018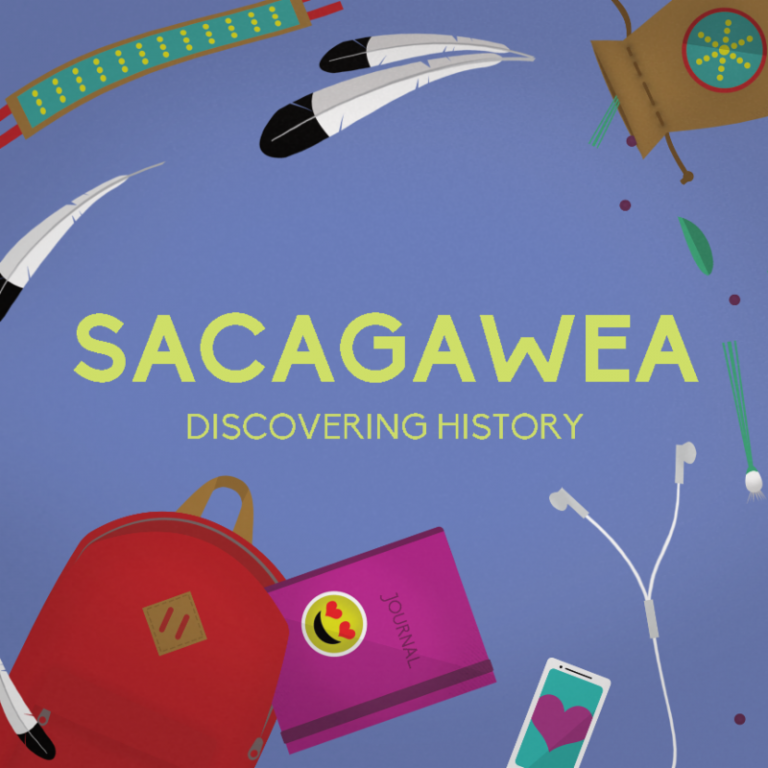 COST:
Public Prices: $19 adults, $16 children
PUBLIC PERFORMANCES:
Sunday, January 21 – 2:00pm
Saturday, January 27 – 2:00 & 7:00pm
Sunday, January 28 – 2:00pm
SCHOOL MATINEES:
January 23-26 at 10:00 & 11:45am
Recommended for ages 8+
Recommended for grades 3+
Performed on the LCT Main Stage
By Brian Guehring.
Description:
Dear Journal,
It's me, Jane. This summer I'm stuck on a family road trip with my nerdy dad and annoying little brother, recreating Lewis and Clark's famous journey. Ugh, history. So boring, right? Well, I guess it is kind of interesting to be learning about Sacagawea, Lewis and Clark's Native American translator and guide on the trail. She spoke several languages, could find food in even the hardest places, and traveled the whole expedition with a baby on her back! She was one incredible woman. Okay, so I guess maybe my dad was right. History really can come to life!
Curricular ties: U.S. History, Native American Culture, Social Studies, Lewis and Clark
You'll like this play if you like stories about: strong female characters, exploring history, family
Approximately 1 hour long 

More About the Show
Witness history on stage in Lexington Children's Theatre's latest production as we journey through time to learn about one of America's most inspiring women. Sacagawea: Discovering History follows teenager Jane and her family on a road trip to recreate Lewis and Clark's famous journey. Jane is not initially thrilled about the trip, but as she learns more about Sacagawea, Jane discovers that history really can come to life. "It is an adventure!" says Octavia Biggs, Program Director of Shooting Stars Youtheatre and director of Sacagawea: Discovering History. Biggs hopes that young audiences will relate to Jane, and in doing so, "will hopefully connect to Sacagawea's story as Jane does, in time, in her own way."
Sacagawea was an incredible woman who accomplished much and suffered much. She has inspired generations of people, including director Octavia Biggs, who hopes to bring that sense of inspiration to the stage. "I think young people need opportunities for inspiration and also examples of what it looks like to be a good human being. Sacagawea inspires me to be the best example of a human," says Biggs.
Jane learns that Sacagawea was so much more than a footnote in Lewis and Clark's story – in fact, she was the reason for their survival. Jane begins to explore Sacagawea's skills and life more fully, hoping to understand and tell her story. Jane's drive to recount Sacagawea's story mirrors that of Biggs. She says, "I make a promise to be truthful, respectful, and allow for a relationship to develop with the actors, designers, and tech crews so we are able to collaborate together to create an honest story for every audience member as well as the playwright and Sacagawea."
Sacagawea: Discovering History will be performed Sundays, January 21st and 28th and Saturday, January 27th. Join teaching artist Susan Mullins Kwaronhia:wi on January 28th at 1:00pm as we briefly explore the history of Native American culture and celebrate its future in this workshop filled with music and dance. A free pass is required; please register with the Box Office.