July 18th, 2015
Noon – 5 pm
FREE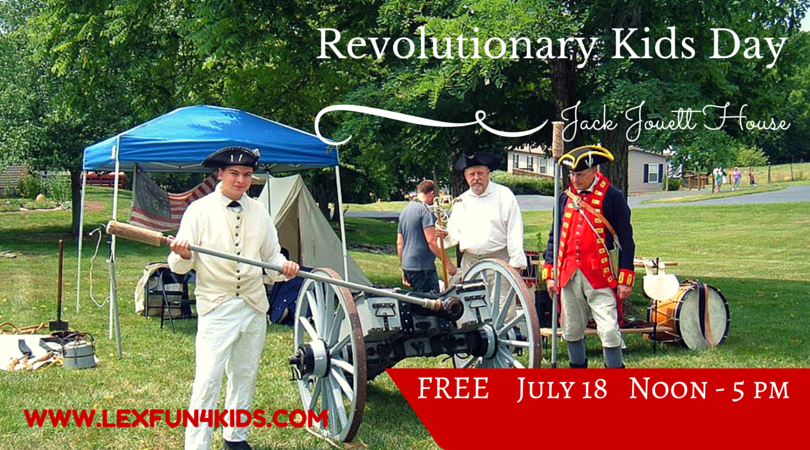 Experience life in Revolutionary America with an afternoon of fun children's activities, crafts, games, and period demonstrations by Revolutionary War-era costumed re-enactors.  Meet Revolutionary War soldiers.  Visit colonial tradespeople.  Watch musket demonstrations.  Spend time socializing with friends at a children's tea party.  Special children's historic house tours, pony rides, and a petting zoo will also be available.
Jack Jouett House
255 Craig'S Creek Rd, Versailles, Kentucky 40383
Jack Jouett House Historic Site
Built in 1797, the Jack Jouett House Historic Site is one of Kentucky's oldest and most historic houses. Built in the traditional hall and parlor plan, the house was erected during the mid-Federal period, five years after Kentucky statehood, and features five rooms — three downstairs and two half-story bedrooms upstairs.

The Jack Jouett House Historic Site was donated to the Woodford County Fiscal Court in 1972 by members of the E. Allen Davis family.  It was restored between 1972-1978 under the direction of Dr. Hambleton Tapp, State Historian of Kentucky, and James Cogar, the first Curator of Colonial Williamsburg (1931-1948) and Executive Director (1962-1974) of Shaker Village of Pleasant Hill in Mercer County, Kentucky.

The Jack Jouett House Historic Site opened to visitors in October, 1978.