Enjoy a special trip to the theatre with the family to see Rapunzel, presented by Lexington Children's Theatre!
This is a story about a girl and her Nan. The girl's name is Rapunzel, and she likes painting with every color imaginable, watching the birds fly down to the seashore, and singing her Nan's old lullaby. But as Rapunzel grows older and older, and her hair grows longer and longer, her curiosity grows bigger and BIGGER as she wonders what lies behind the distant horizon. Join us once upon a time and once upon a place in this re-telling of a classic fairy tale that celebrates life's little adventures, the magic of growing up, and the strong love of family.
PUBLIC PERFORMANCES: 
Saturday, January 26 – 11:00am (Sensory Friendly Performance), 2:00pm, & 7:00pm
Sunday, January 27 – 2:00pm & 4:30pm
SCHOOL MATINEES:
January 24 – 25, 29 – 30 at 10:00 & 11:45am
By Mike Kenny
Best enjoyed by ages 4 and up
Best enjoyed by PreK and up
Performed on the LCT Main Stage and on Tour
You'll like this play if you like stories about: family, fairytales with a twist, growing up, strong female characters
Approximately 1 hour long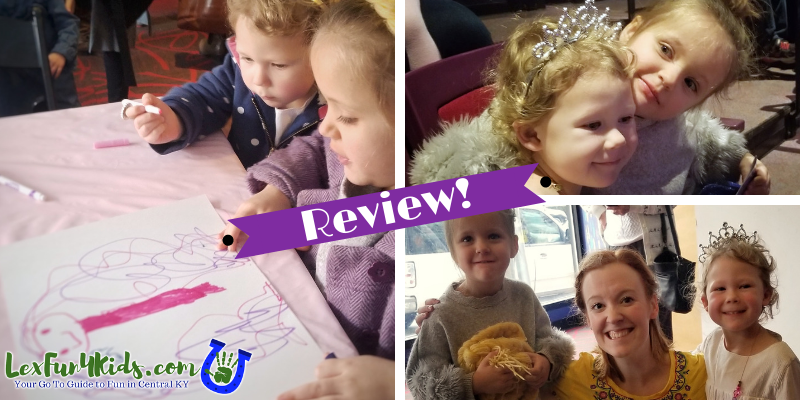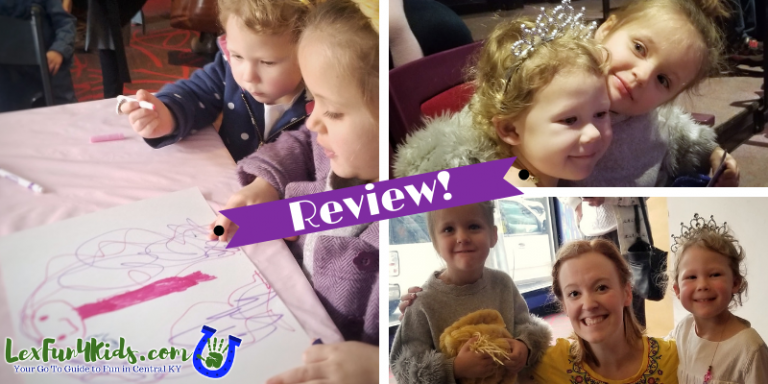 Review:
This is not Disney's Rapunzel! Instead, it's a charming story full of imagination and wit. The story begins with Rapunzel and her cardboard box crib. Nan does not like waste and cleans up in a fashion that would make Marie Kondo proud! Nan is continually building the tower, and it was amazing how with just a small amount of stage props they were able to make the audience feel like the tower was growing and growing. Throughout the play, Rapunzel grows up cleverly switching to hats with longer hair as time passes.
We attended this play with two girls, ages 3 and 4. Both girls sat on the edge of their seats the entire time! In this version, Rapunzel's Mother has gone away without coming back. This causes several sad moments in the play that were addressed with beautiful messages.  That just because someone leaves it does not mean they won't come back. Or, when the children below Rapunzel's window call Nan names. She explains to Rapunzel that just because you are called something, it doesn't mean that's what you are. Such a fantastic message for children (and adults!).
The play was beautiful, whimsical and fun! We loved hearing this version of a well-known story! You and your children will leave feeling lighthearted and ready to see the world! This is an excellent opportunity to dress up if your kids would like! Nearly every girl had a tiara on, and some brought their very own Rapunzel hair!