Lexington Children's Theatre's commitment to making theatre accessible for the entire community is assisted by our Pay What You Can (PWYC) program, generously sponsored by the Children's Charity Fund of the Bluegrass.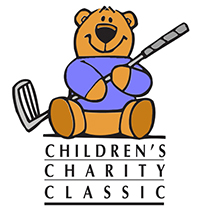 WHY: We strive to make theatre accessible; we never want the cost of a ticket to keep families from going to see live theatre. With PWYC, theatre‐goers from all walks of life can pay a price that is both fair and affordable for an entire family. Patrons may pay what they can afford to see a show.
WHEN: The first Saturday evening performance of each Main Stage production is reserved for PWYC thanks to the generosity of our supporter, Children's Charity Fund of the Bluegrass.
WHAT: A limited number of tickets are reserved for each PWYC performance.
HOW: Tickets may be purchased at the Lexington Children's Theatre box office one hour before curtain beginning at 6:00pm. Come into our lobby and go straight to the table with the donation bowl. Donate what you can afford to pay.
Can I purchase my tickets online?
We have not yet found an online solution to provide Pay What You Can tickets. Because there is a fee associated with online sales, we cannot offer this as an option for our PWYC performances.
How much should I pay?
We set our ticket prices with a maximum of $18 per seat. We do not set a minimum amount or make a suggestion for our Pay What You Can. We simply ask you to pay what you can. If you can afford the whole ticket price of $18 know that you're covering the cost of your seat and throwing in a little extra to help support the Pay What You Can program for everyone.
What if I can only afford a dollar?
Then this is the seat just for you. No questions asked, just come in and donate whatever you can and receive your ticket.
Does anyone pay more than they have to?
Yes, we have many wonderful supporters who pay $20, $30, even $50 and more every time they see a show. Their support along with the Children's Charity Fund of the Bluegrass is a large part of how we're able to continue this program.
What is the downside of PWYC?
If you wait to get your tickets at PWYC there is no guarantee that a seat will be available for purchase. PWYC seats are limited and seats are available on a first come, first served basis. If you want to guarantee yourself a seat, we recommend purchasing early through our box office or online.
Is there a way to save money on ticket other than PWYC?
You may also purchase season tickets to our performances which drop the price from $20 per ticket to as low as $11 a ticket for our shows. We sell season tickets throughout the year until there are fewer than 3 shows left. Click Here for more information on season tickets.
Pay What You Can Nights 2018-2019:
Amelia Earhart: Saturday, Sept. 29 at 7:00pm
The Snowy Day and other stories by Ezra Jack Keats: Saturday, Nov. 10 at 7:00pm
A Charlie Brown Christmas: Saturday, Dec. 1 at 7:00pm
Jack and the Wonder Beans: Saturday, Dec. 15 at 7:00pm
Rapunzel: Saturday, Jan. 26 at 7:00pm
And Then They Came for Me: Saturday, Feb. 16 at 7:00pm
Apollo: To The Moon: Saturday, Mar. 23 at 7:00pm
Charlotte's Web: Saturday, Apr. 27 at 7:00pm
*The Summer Family Musical and The Learning Stage Series do not have a Pay What You Can Night.