Enjoy a great fall event this year at the Arboretum!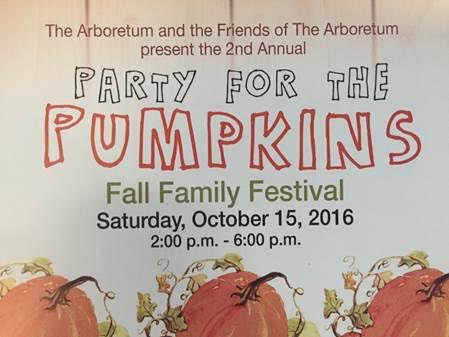 October 15th, 2016
2 pm – 6 pm
The 2015 event featured pumpkins and all things 'fall' and is for the entire family. Live music, seasonal food, a straw maze, children's activities, and favorite creatures are just of a few of the things planned. We are looking for your help to carve or paint pumpkins prior for the event. The Arboretum will have pumpkins for sale in early October, or bring your own carved or painted pumpkin on October 17th to display and then take home.
Event Info: (859) 257-6955
Ages: All ages; children must be accompanied by an adult.
Price: Tickets are $7 for age 3 and up, or only $5 for Kentucky Children's Garden season pass holders. Entry includes a refreshment voucher, admission to the Ky children's Garden, and a free pumpkin for ages 12 and under.