The Man o' War Celebration, presented by Windstream, continues at the Kentucky Horse Park with a special movie night on June 24 from 6-10 p.m.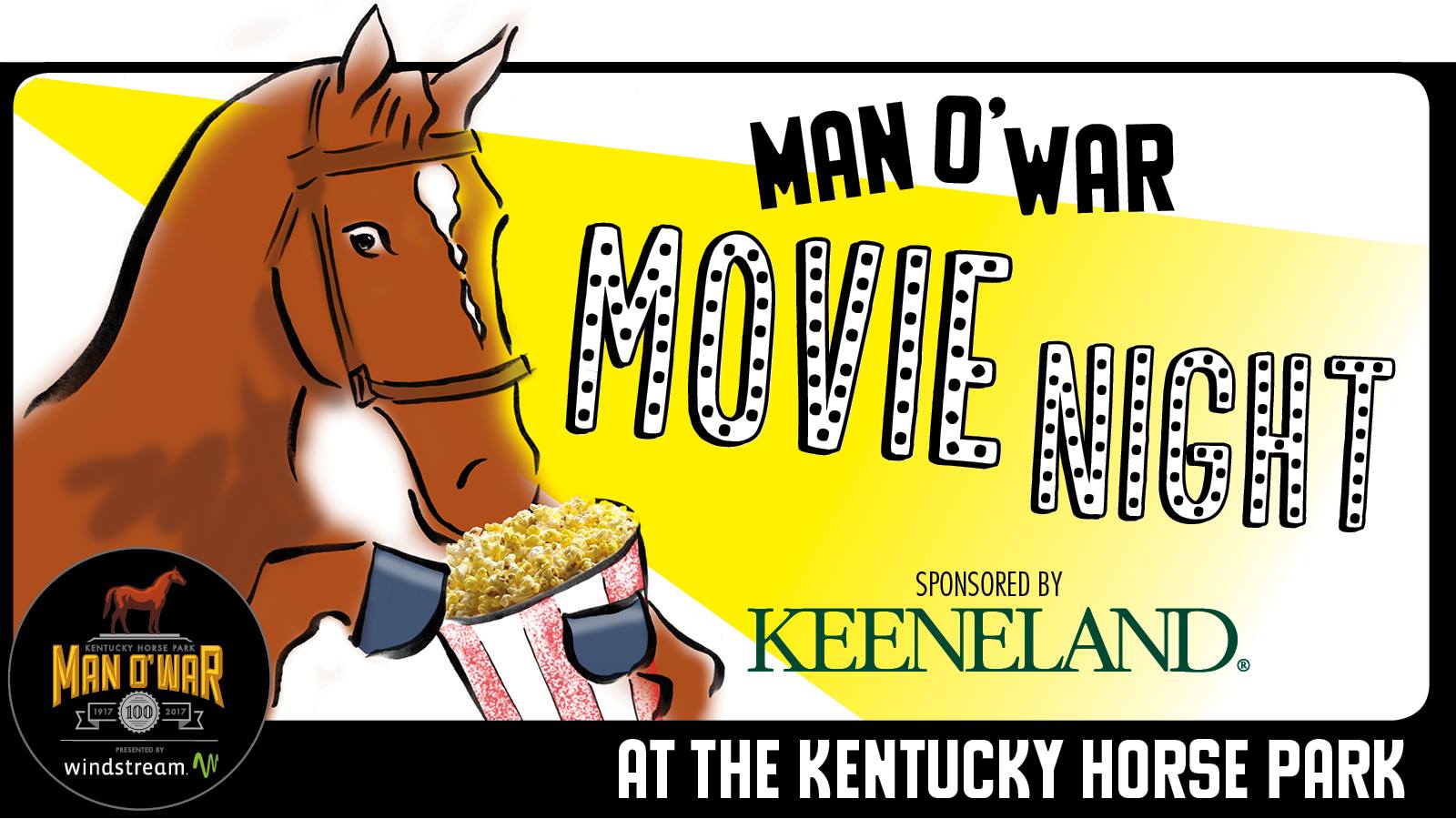 Sponsored by the Keeneland Kids Club, the event will commemorate the 100th anniversary of the famous racehorse and is part of a season-long series of Man o' War-themed events hosted by the Kentucky Horse Park.
The Man o' War Movie Night is $5 per carload for parking and is geared toward families, with two equine-themed movies being shown in the park's theatres. The night will also feature other children's activities, events, and free admission to the International Museum of the Horse, which is currently hosting a special exhibit entitled "Man o' War: The Mostest Horse That Ever Was."
"We look forward to offering this special after-hours event at the Kentucky Horse Park for the local community to take part in the celebration of Man o' War's 100th anniversary," said Kentucky Horse Park executive director Laura Prewitt. "Not only will it memorialize this special horse, but it will also hopefully expose our park's features to new visitors."
The event sponsor, the Keeneland Kid's Club, will also have a presence at the event, with equine-themed coloring pages and its mascot "Buckles" making an appearance.
"Keeneland is excited to partner with the Kentucky Horse Park for this event, to bring more families out to the park and to enrich their knowledge about Man o' War and his significance to our industry," said Kara Heissenbuttel, Keeneland's director of employee and patron experience.
Special activities and offerings during Man o' War Movie Night include:
Free pony rides:

6-8 p.m.

International Museum of the Horse and Kids Barn open:

6-9 p.m.

Showings of Secretariat and Spirit at

6:15 and 8:15 p.m.

in Visitor Center theatres
Parade of Breeds show:

7 p.m.

Food trucks
Crank and Boom "Big Red" Balsamic Strawberry Sorbet
Alltech "Mostest Wheat Ale" on tap
Meet and greet with Keeneland Kids Club Mascot "Buckles"
Horse-themed coloring activity