Ever wondered what the summer classes are like at LCT? Are you ready to Activate your Imagination?
Check out the Summer Camps Open House on March 10th, 2016 from 6 pm – 7:30 pm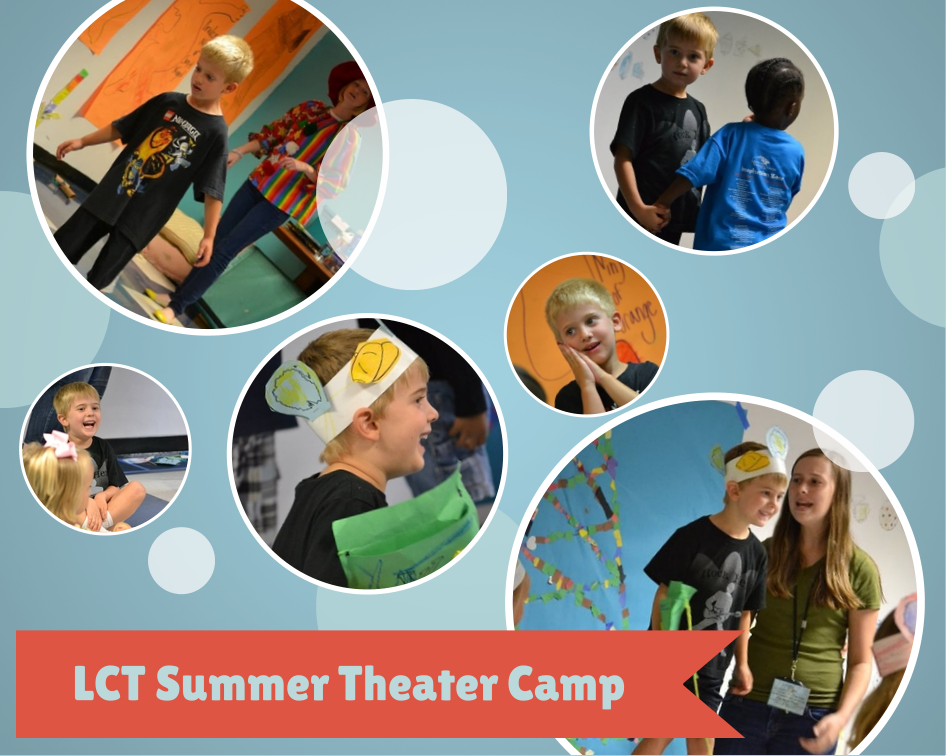 Come experience it first-hand at our Summer Theatre School Open House March 10th from 6:00 – 7:30 PM for FREE! Sample our classes for 4-17 year olds and get a tour of the building. With stories and crafts for younger actors, an acting class for older students and theatre activities for all ages, this is a whole family event! Also receive $10 off your registration when you sign up for a summer class that night!
The mission of Lexington Children's Theatre's Education Department is to provide students of all ages with the means to actively explore the beauty, diversity, complexity and challenges of the world around them through the dramatic process. We strive for our students to develop their own unique creative voice, their imagination, and their understanding of drama and its role in society.
Classes and Workshops: Learn more about all of the fun and fantastic classes we offer for ages 4 and up!
Theatre School FAQ: Do you have questions about how to get involved in classes here at LCT, how to cancel a class registration, or where to park when you arrive? Click here to learn more.
Financial Aid: All young people have the right to learn through art. Learn more about LCT's Financial Aid program and how to apply!
Teen Companies: Did you know we offer opportunities for teens through our Companies program? Learn more about these yearlong theatre intensives here!
Camps are all centered around a variety of children's books and plays that will engage children at each grade level.  The wonderful staff that lead LCT camps are key to making the camp experience both educational and fun.
Review!!
My boys have both participated in First Stage Players at LCT and both had a wonderful time!  The First Stage Players focus on age appropriate stories for both boys and girls.  Throughout the week children will become immersed in the theme of their book and participate in a variety of activities.  It's not just a week of learning lines and acting out a play.  Students create art, learn about cultures or characters, sing songs, get their bodies moving, and enjoy becoming friends with other campers.
Both my boys enjoyed spending the week creating projects that they showed off at their end of the week culminating performance.  Families are invited back on the last day for this showcase offering a glimpse of all the fun they've had throughout the week.  During the showcase my boys have shown us ninja moves and mouse ears, shared songs and dances, and even gotten a family member to participate in the end of week fun with them!
I highly recommend LCT summer camps!  If you have questions or want to get enrolled check out the LCT website at www.lctonstage.org