July 19, 2018 @ 7:30 pm – July 29, 2018 @ 2:00 pm
COST:  $25 for adults $20 for children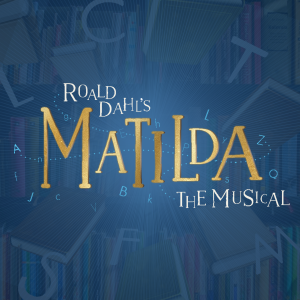 Public Performances:
Thursday, July 19 @ 7:30pm
Friday, July 20 @ 7:30pm
Saturday, July 21 @ 2:00pm
Sunday, July 22 @ 2:00pm and 7:00pm
Thursday, July 26 @ 7:30pm
Friday, July 27 @ 7:30pm
Saturday, July 28 @ 2:00pm
Sunday, July 29 @ 2:00pm
Book by Dennis Kelly (Tony® Award Winner – Best Book of a Musical)
Music and lyrics by Tim Minchin
Orchestrations and additional music by Chris Nightingale
The 17th Annual Summer Family Musical
Straight from Broadway to the Bluegrass, we are THRILLED to announce that Lexington Children's Theatre will be producing Roald Dahl's Matilda the Musical as our 80th season opener and our 17th annual Summer Family Musical! LCT will be one of the first regional companies in the country to produce this incredible show.
Have you ever wondered what would happen if you unlocked the power inside of you? When Matilda has enough of her preoccupied parents, her horrible headmistress, and her seemingly doomed destiny– she decides it's time to take matters into her own… imagination! Join Matilda, Miss Honey, Bruce, Lavender, and the Trunchbull on this rebellious romp through the wacky and wild world of Roald Dahl in the regional premiere of this magical musical. So, grab a big book and an even BIGGER piece of chocolate cake as we boogie our way through this incredible story that celebrates what it means to be Y-O-U!
Best enjoyed by ages 6 and up
Performed on the LCT Main Stage
You'll like this play if you like stories about: strong female characters, Roald Dahl, musicals, magic, friendship, overcoming adversity
Approximately 2.5 hours long with a 15-minute intermission
Discover more with Matilda's Bookish Breakfast!
REVIEW:
Lex Fun 4 Kids sent one of our writers out for opening night and she has all the scoop on this wonderful summer production!
We arrived at the play not really knowing the original story. Usually, we try to read the book before going, but vacation got in the way of that this time! While it helps to know the story beforehand, we had no problems following along!
It began with headmistress Miss Agatha Trunchbull (Cavan Hendron) letting the audience know the rules (no food, no photos, etc.) and threatening us with the "choke" if we don't listen and believe me, you do not want to upset her! Next Mrs. Wormwood (Madeline Williamson) is wheeled in loudly proclaiming she is on her way to a dancing championship only to find out she's 9 months pregnant and Matilda is born shortly after! Mr. Wormwood (Brian Moscoe) arrives excited to meet his new son. He is loudly and obnoxiously unhappy to find out he has a daughter.
Throughout the play, Matilda is referred to as "son" by her father and is regularly underappreciated by her family. She finds hilarious ways to get even with them. Things are only slightly better at school. Matilda finds a teacher (Miss Honey) who sees her potential. However, Miss Trunchbull is there at every opportunity to knock her down. The other students don't have it much better and regularly complain (out of her earshot) at how unhappy they are at school.
The recommended age for this play is ages 6 and up and I would suggest following these guidelines. My son (who is 6.5) loved the play, but on a few occasions, he seemed a little overwhelmed. He also had a lot of questions and at the end of the evening refused to get the Wormwoods autographs as they were just too mean! If you have children with sensory issues involving loud noises, thanks to Miss Trunchbull and her enthusiastic whistle you may want to keep your hands at the ready to cover their ears. There are some beautiful moments where they spray the audience with bubbles and moments when you want to cheer as Miss Trunchbull falls victim to pranks.
If you are looking for a great evening with the family, then Matilda is an excellent choice! You will experience sadness, anger, and joy with a perfect amount of laughter mixed in. Everyone is so talented you will forget you are watching a play and start plotting how to rescue Matilda! We were amazed at the talent of the actors. They leaped and jumped and backflipped across the stage much to the delight of everyone! Even Mrs. Wormwood proved to be as good a dancer as she led everyone to believe she was. Our favorites were Matilda (of course), but Rudolpho, the Wormwoods, and even Miss Trunchbull often stole the show!
Some tips before going:
-We were there on a Thursday night and parking was tricky because of Thursday Night Live
-This play is 2.5 hours so be prepared for a late evening if you choose an evening show
-Bring some cash as there are refreshments served at intermission (cookies, water, Ale8)
-Don't forget your pen! Getting autographs after is half the fun!
Kelly, Lex Fun 4 Kids Writer