July 19, 2018 @ 7:30 pm – July 29, 2018 @ 2:00 pm
COST:  $25 for adults $20 for children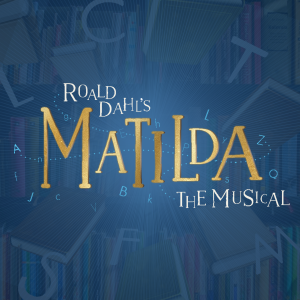 Public Performances:
Thursday, July 19 @ 7:30pm
Friday, July 20 @ 7:30pm
Saturday, July 21 @ 2:00pm
Sunday, July 22 @ 2:00pm and 7:00pm
Thursday, July 26 @ 7:30pm
Friday, July 27 @ 7:30pm
Saturday, July 28 @ 2:00pm
Sunday, July 29 @ 2:00pm
Book by Dennis Kelly (Tony® Award Winner – Best Book of a Musical)
Music and lyrics by Tim Minchin
Orchestrations and additional music by Chris Nightingale
The 17th Annual Summer Family Musical
Straight from Broadway to the Bluegrass, we are THRILLED to announce that Lexington Children's Theatre will be producing Roald Dahl's Matilda the Musical as our 80th season opener and our 17th annual Summer Family Musical! LCT will be one of the first regional companies in the country to produce this incredible show.
Have you ever wondered what would happen if you unlocked the power inside of you? When Matilda has enough of her preoccupied parents, her horrible headmistress, and her seemingly doomed destiny– she decides it's time to take matters into her own… imagination! Join Matilda, Miss Honey, Bruce, Lavender, and the Trunchbull on this rebellious romp through the wacky and wild world of Roald Dahl in the regional premiere of this magical musical. So, grab a big book and an even BIGGER piece of chocolate cake as we boogie our way through this incredible story that celebrates what it means to be Y-O-U!
Best enjoyed by ages 6 and up
Performed on the LCT Main Stage
You'll like this play if you like stories about: strong female characters, Roald Dahl, musicals, magic, friendship, overcoming adversity
Approximately 2.5 hours long with a 15-minute intermission
Discover more with Matilda's Bookish Breakfast!