The Lexington Children's Theatre offers camps throughout the summer for children ages 4 – 18! You kids can enjoy a unique experience as they help bring children's literature to life!  Spots will fill quickly so reserve your space quickly.
Camps are separated into three different age groups starting with the First Stage Players for ages 4 – 5, Playmakers for ages 6 – 8, Performance Workshop for ages 8 – 18 and Musical Theater Review for ages 8 – 18.
Camps are held from June until August and campers attend Monday – Friday from 9 am – around 4 pm with special options for early drop off or late pick up. * 8 am/6 pm
Camps are all centered around a variety of children's books and plays that will engage children at each grade level.  The wonderful staff that lead LCT camps are key to making the camp experience both educational and fun.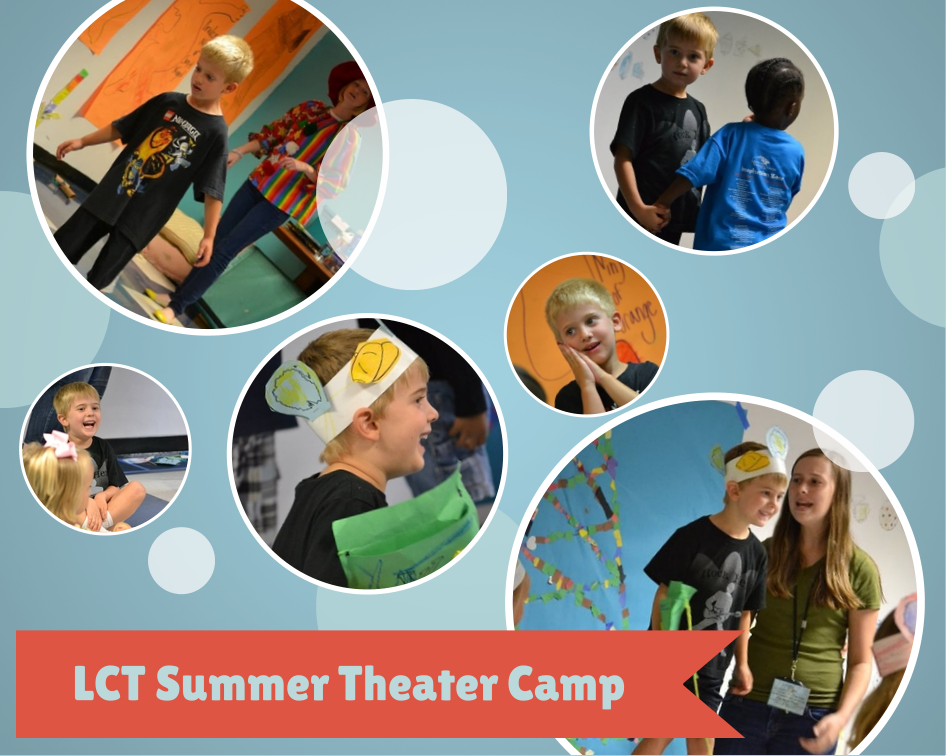 My boys have both participated in First Stage Players at LCT and both had a wonderful time!  The First Stage Players focus on age appropriate stories for both boys and girls.  Throughout the week children will become immersed in the theme of their book and participate in a variety of activities.  It's not just a week of learning lines and acting out a play.  Students create art, learn about cultures or characters, sing songs, get their bodies moving, and enjoy becoming friends with other campers.
Both my boys enjoyed spending the week creating projects that they showed off at their end of the week culminating performance.  Families are invited back on the last day for this showcase offering a glimpse of all the fun they've had throughout the week.  During the showcase my boys have shown us ninja moves and mouse ears, shared songs and dances, and even gotten a family member to participate in the end of week fun with them!
I highly recommend LCT summer camps!  If you have questions or want to get enrolled check out the LCT website at www.lctonstage.org