Are you looking for a perfect patio to enjoy a meal outdoors? Kentucky Native Cafe features one of the most beautiful patios in Central KY! The cafe opened as part of Michler's Greenhouse and features fresh, unique foods, desserts and drinks.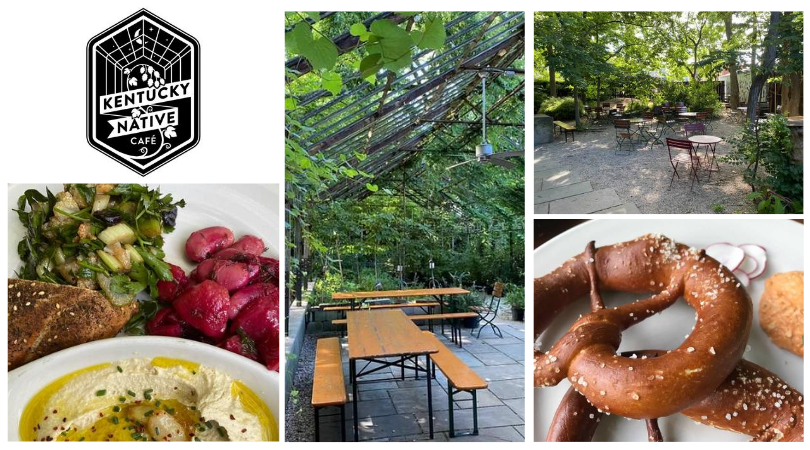 The atmosphere is what makes the Kentucky Native Cafe so amazing! You are dining under treetops and among flowers and plants that make this space truly unique. You can take a stroll through the greenhouses after your meal as well making this a perfect date night, girls evening out, or visit with the family.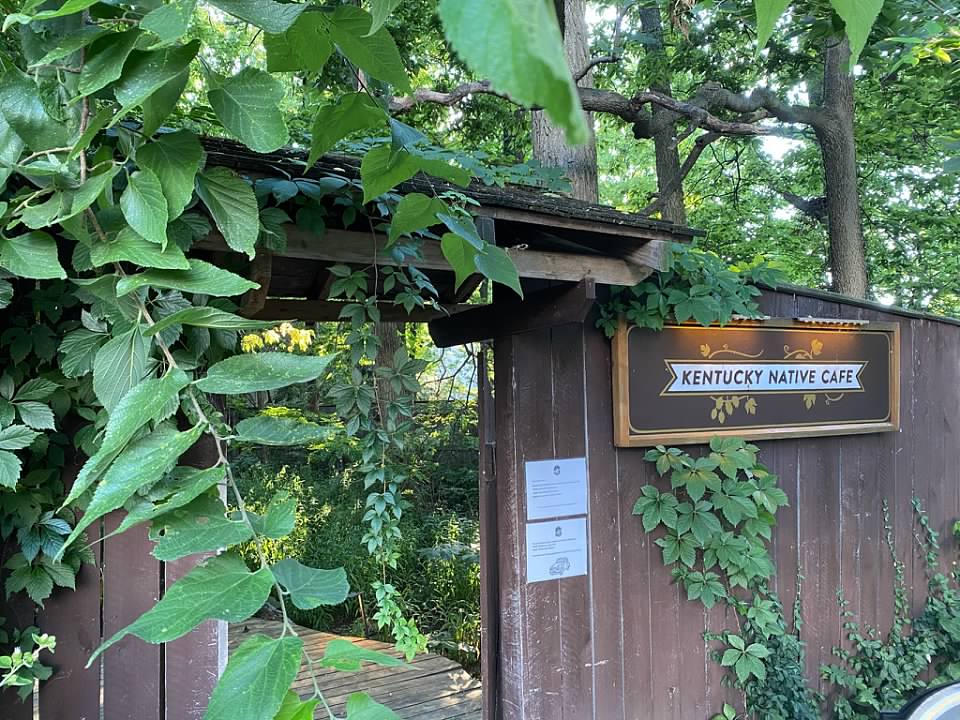 The cafe menu changes frequently with what is in season so you can't always predict what they are offering. You can bet it will be fresh and if you aren't there early they could sell out of a specific dish for the night. The pretzels have been on the menu each time I've visited and they are awesome! They are served with homemade beer cheese and are a great appetizer.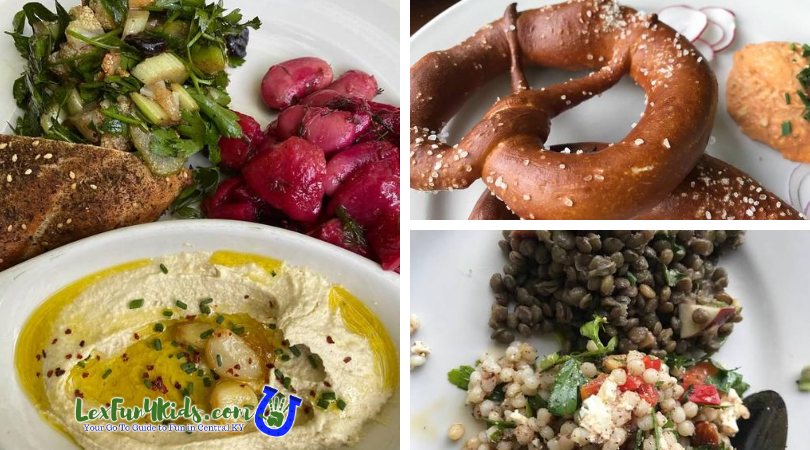 The menu also features a variety of 'salads' that are constantly changing. I've enjoyed various couscous dishes, watermelon salad, beet salad, roasted cauliflower and more. The changing menu makes it a great place to visit frequently because you don't know what delicious dish you may get that evening.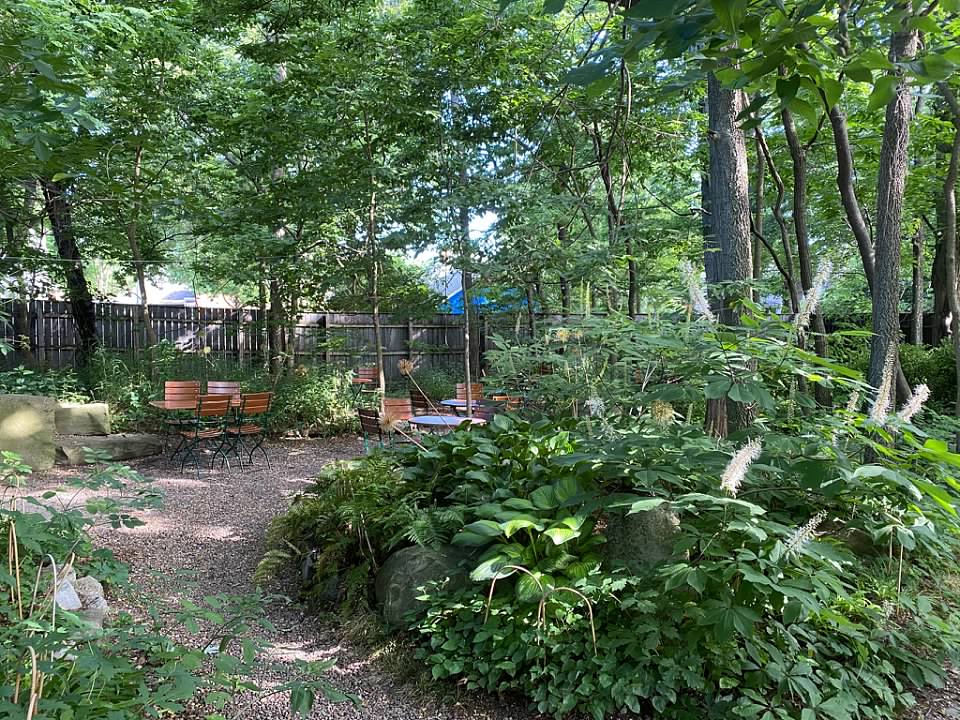 When you order you step up to the window and you can check the board for what is offered. The menu features a few larger items for appetizers (pretzels, hummus, burrata cheese plate, etc.) and a variety of salads that you can choose a Pick Two or Pick Three plate from. They will give you drinks at the window (they feature beers, non-alcoholic options, as well as a few cocktails) and they'll take your name and call you up to the pick up window when your food is ready. Grab a seat at one of the many small cafe tables or a larger table with benches and enjoy your meal under the lights and treetops!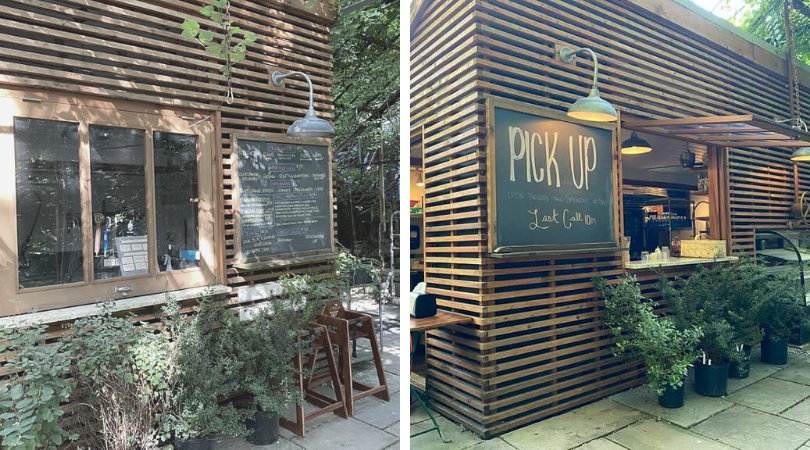 Their address is 417 E. Maxwell Street, Lexington. You can access the cafe from Maxwell Street by parking on the street or in the Michler's lot and walking through the Michler's Greehouses or use the High Street entrance where there is a large parking lot.
2021 Season Opening is April 7, 2021
Last season hours were… (watch for an update on 2021 hours)
Tuesday – Saturday 4 pm – 10 pm
Be sure to take time to explore the greenhouses at Michler's as well. There is a cute lily pond with fish, plenty of local plants to see, and beautiful trees and plants that are part of the greehouse.