PUBLIC PERFORMANCES: 
Saturday, December 15 – 11:00am (Sensory Friendly Performance), 2:00pm, & 7:00pm
Sunday, December 16 – 2:00pm & 4:30pm
SCHOOL MATINEES: 
December 10 – 14 at 10:00 & 11:45am
Adapted by Larry Snipes. From the book by James Still.
Set yourself down and put on a grin – Jack and his Wonder Beans are back again! Get ready to climb the beanstalk along with our friend Jack and meet the High Tall Giants – but don't let them turn you into tadwhacker stew! This classic LCT show, written by Larry Snipes and based on the book by Kentucky Poet Laureate James Still, sure is a heap of fun! You'll wave your hands to create the wind, buzzzz like the bees, and sing along to make the beanstalk grow in this participatory play that puts YOU right in the middle of the story!
Best enjoyed by ages 4 and up
Best enjoyed by PreK and up
Performed on the LCT Main Stage and on Tour
You'll like this play if you like stories about: fairytales with a twist, Appalachia, audience participation
Approximately 1 hour long
What is a sensory friendly performance? 
Sensory friendly performances are designed to be a safe environment where young people with sensory sensitivities or disabilities, first time theatre goers, young children, and their friends and family are free to speak, respond, and move around the seating area in reaction to the story. Movement and vocal reactions to the show are expected and welcomed! Minor modifications are made to lighting and sound, and limited tickets are sold to maximize the experience for young people and families.
To learn more about sensory friendly performances, check out our LCT social story,
and watch our sensory friendly video –
Review
Our Lex Fun 4 Kids writer Kelly and her family enjoyed this latest show at LCT.  Read her review and enjoy the show!!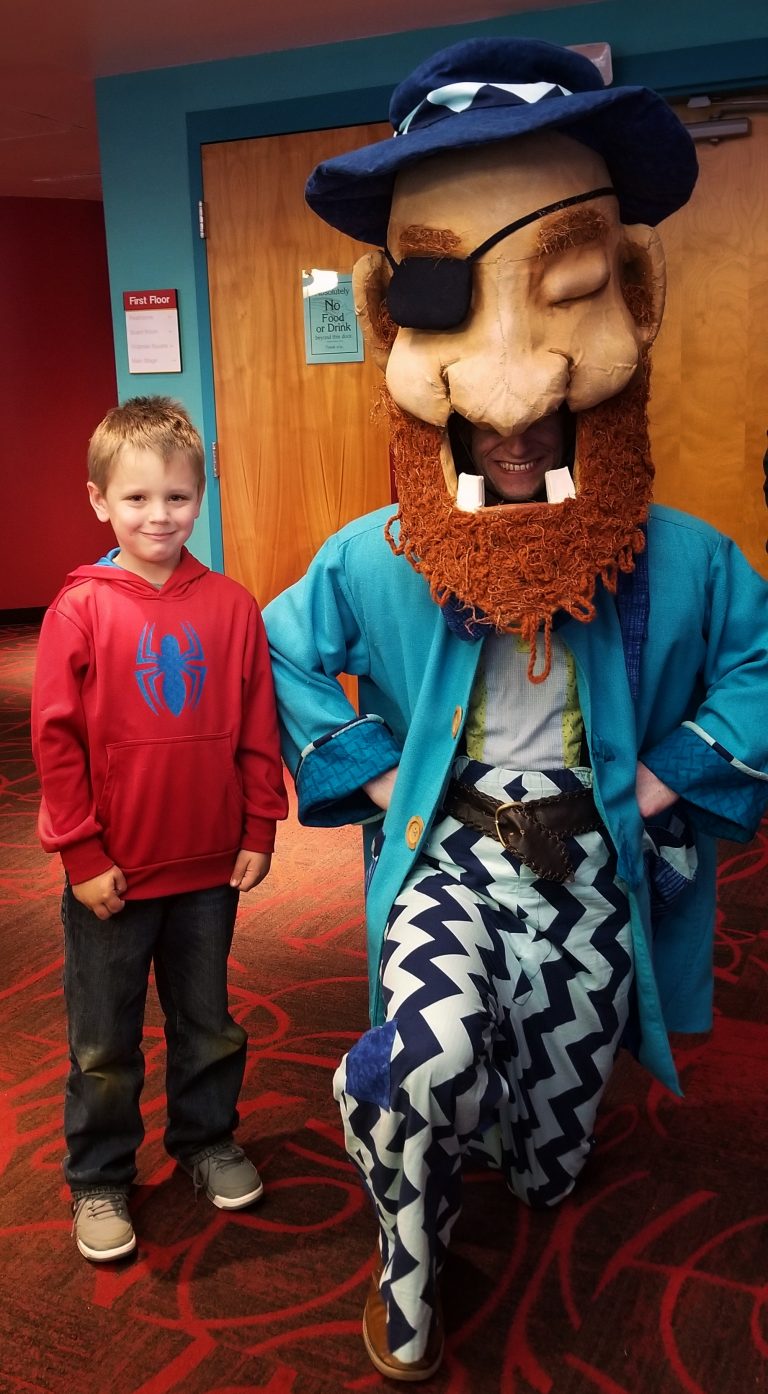 Jack and the Wonder Beans is an Appalachian take on the story Jack and the Beanstalk. It's a small cast of only 4, but they do a fantastic job of transforming their characters! Be sure to come ready to clap your hands and sing because music is a big part of this performance! We always love how intimate LCT performances are making it easy to get lost in the story!
The performance starts with the actors teaching us (the audience) the songs and hand gestures. The music is fun and catchy, and the artists are quite talented! At home,  I've caught the kids and myself singing the songs to ourselves a few times now. If your kiddos like to be on stage be on the lookout for a chance to act like a cow or chicken! The actors do a great job keeping the kids comfortable on stage and coaching them on when to "moo" or "cluck." The kids nearly steal the show!
The performance is geared towards ages 3 and up. For this, I took my two kids (ages 7 and 4) and my husband. We all loved it! You'll stay busy growing flowers, helping the wind and cheering Jack on as he tries to escape from the giants. For any parents concerned, the giants are large but not overly scary and even a little comical! This is such a great family date and at an hour long and the time will fly by!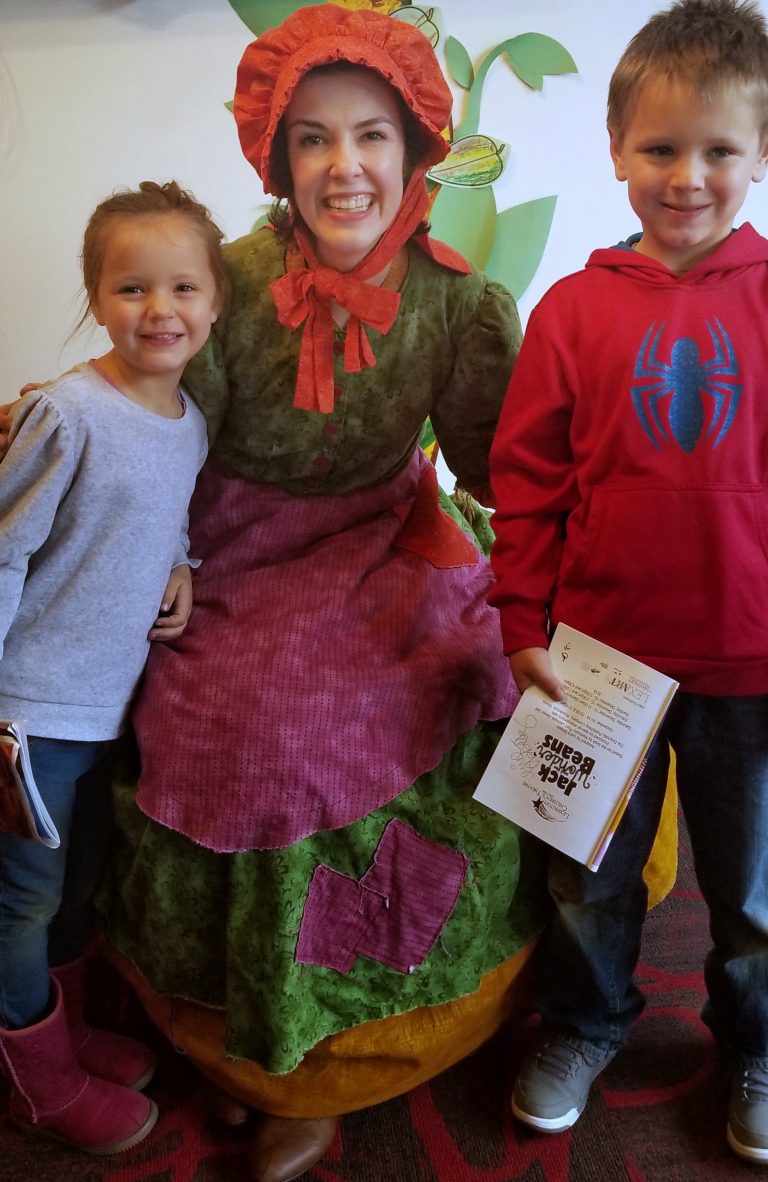 Know before you go:
A lot is going on downtown this time of year so be sure to leave extra time to get there and get parked! There is on-street parking (if you are lucky) and if not, there's a parking garage next door.
-Kelly, December 2018