Gattitown is a 30,000 square foot family entertainment center with over 150 video/redemption games, bumper cars and movies. Enjoy their safe non-smoking, non-drinking family atmosphere. Along with great food and games, Gattitown offers an excellent place to host your birthday party, field trip, meetings and more!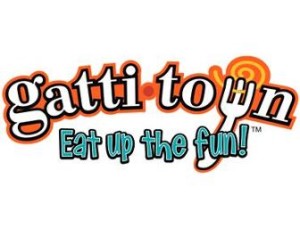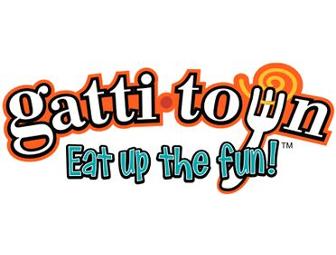 Eat up the fun at Gattitown in Lexington!
My family just took a night out during winter break and had a blast playing games and enjoying dinner at Gattitown!  My boys love coming for birthday parties but it was also a great night out during the winter for just our family.  We all got to ride the bumper cars, play skee ball, and enjoy time together.
When you get to Gattitown you pay at the entrance for your buffet then you can either grab a plate and enjoy dinner or you can head to the games.
All You Care to Eat MarketPlace Buffet
AGE                 PRICING
2 & Under       FREE
3-4                    $4.99
5-10                  $5.99
60+                   $6.99
11-59                $7.99
All You Care to Drink Beverages
AGE                  PRICING
3 – 10 yrs          $.89
11+                    $1.39
Pricing updated 1/18
Restaurant Hours
Sunday- Thur             11am-9pm  (Midway closes at 10pm)
Friday & Saturday    11am-10pm   (Midway closes at 11pm)
The Marketplace Buffet is open until one hour before the midway closes
The game room has a variety of games to enjoy as well as rides (over 150 in all!).  You purchase a reloadable card when you enter for $1.  Games vary from around 140 points to 800 points so you can add money (points) onto your card based on the number of games you plan on playing – you can always add more later or save your card for your next visit if you don't use it all.
There is a frog hopper, carousel, bumper cars, bouncy house (for kids under 42 in), and a few small rides (like you see at the front of the grocery store).  Games include skee ball, pop a shot, a water squirt competition, numerous racing arcade games, a giant connect four game, spider stomp, football toss, and MORE!  My boys loved riding the bumper cars with Mom and Dad!  As you play you earn tickets at various games.  Tickets are credited onto your reloadable card.  After you play you can redeem your tickets in the prize room.  You can also win prizes at the water squirt game or the race horse ball roll game.
The buffet offers a salad bar (typical items like cheese, tomatoes, carrots, etc.), pasta bar with a variety of pasta types and sauces, macaroni and cheese, cheese bread, garlic bread, a large pizza bar with regular and thin crusts, cheese, pepperoni, sausage, veggie, and more.  They also have desserts like pudding, cinnamon rolls, apple pizza, and a pizza topped with a chocolate topping.  Their drink bar features Pepsi and Coke products as well as water, tea, fruit punch, and coffee.
Enjoy eating in one of their many dining rooms.  The Flix room features kid friendly movies, the WGTV room features large screens showing sports (this room will be renovated soon!), a café that was just remodeled or rent a room for a special event.
(Reviewed 2013)
For birthday party information click here.
To find out more about Gattitown Lexington CLICK HERE