You are invited to Family University: Guiding Families from Cradle to Career on Saturday, November 3, 2018 from 8:30 am – 1:30 pm at The Success Academy (1555 Georgetown Rd).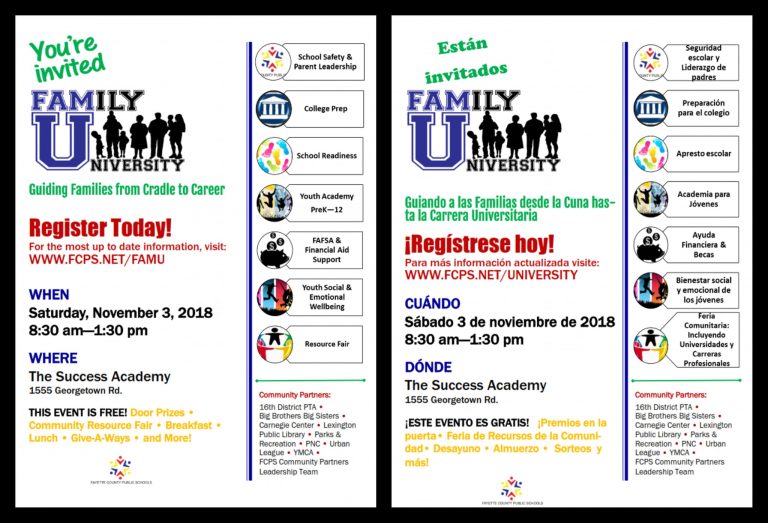 Family University will provide learning opportunities including school readiness, school safety, understanding school grading and assessment, anti-bullying, Special Education services, curriculum, school-based decision making (SBDM), college preparation and much more!
This event is FREE for all family members. There will be door prizes, breakfast and lunch. Breakfast and onsite registration begins at 8:30 a.m. with the program starting at 9:30 am.
Interpretation services will be available as requested through registration. To register, please visit www.fcps.net/famu
We hope to see you on November 3, 2018 at The Success Academy!
In partnership,
The Family University Committee: FCPS Community Partners Leadership Team (CPLT), 16th District PTA, Big Brothers/Big Sisters, Carnegie Center, Lexington Public Library, Parks & Recreation, PNC, Urban League and YMCA