Date/Time
Date(s) - 01/14/2023
10:00 am - 5:00 pm
Cost: Free (First 5 Lex event is for ages 0 - 5)
NOTE THIS EVENT HAS ALREADY OCCURRED
Location
Explorium
Categories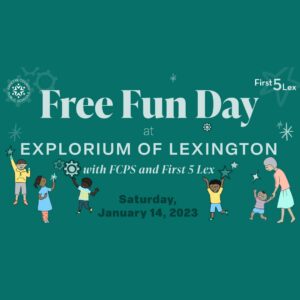 Enjoy exploring? Read, talk and play at this FREE event! Fayette County Public Schools and First 5 Lex invite families and caregivers to bring little ones birth to five years of age to experience the Explorium of Lexington with special guest entertainment by John Archambault, author of Chicka Chicka Boom Boom!
Mini-sessions featuring John Archambault will be available at 11 a.m., 12:30 p.m., 2 p.m. and 3:30 p.m., while access to the Explorium is available from 10 a.m. until 5 p.m.
While this is a FREE event, we ask that you complete the registration if possible so we can ensure all little ones and their families and caregivers have a great time at the Explorium of Lexington. You can arrive any time during the arrival window selected.
Also check out this other great First5 Lex event with John Archambault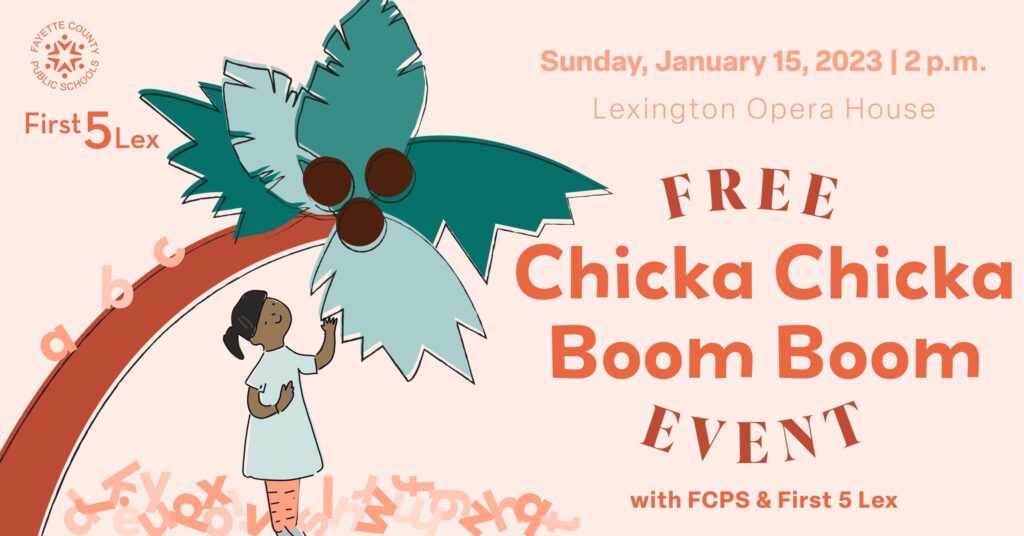 Event Website
Event Website:
https://www.eventbrite.com/e/free-family-fun-day-at-explorium-of-lexington-with-fcps-and-first-5-lex-tickets-500289117217
Download the event (.ics format) to your event calendar at this link: iCal
Add this event to your Google Calendar at this link:
Disclaimer: Please double check event information with the event organizer as events can be cancelled, details can change after they are added to our calendar, or we can make mistakes.