If you're planning a Disney vacation The Pirate's League is a great way to add some unique fun into your adventure!  The Pirate's League is tucked in near The Pirates of the Caribbean ride in Magic Kingdom.  My boys were 5 and 7 and we were staying longer during our trip so I wanted to plan some extra fun during our trip.  I booked the sessions 6 months before our trip (pre-planning helps because they can book up but they also accept reservations and walk ins).
We scheduled our visit after lunch so we wouldn't be in full makeup all day but long enough to enjoy it.  We mapped out which rides we wanted before and after so we weren't trying to make our way from one end of the park to the other to make our appointment on time.
When we arrived we were checked in and each got to pick from a wide variety of designs. To make it more fun for the kids I signed us all up and even my husband and I got in on the fun.  They have a fun girl package or a mermaid design.  Prices start at $29.95 and go up with the more things you add on.
After you pick your design you get a pirate name.  You spin the treasure chest then a pirate will look up your pirate name.  You are then partnered with a crew member (make up artist) and head into the special room.  It's decorated with tons of pirate goodies and the crew must take a class in how to speak pirate!  They were all great and we all got in and seated quickly.  Our grandparents were able to come in and sit and watch us.  They took photos while we were getting fixed up.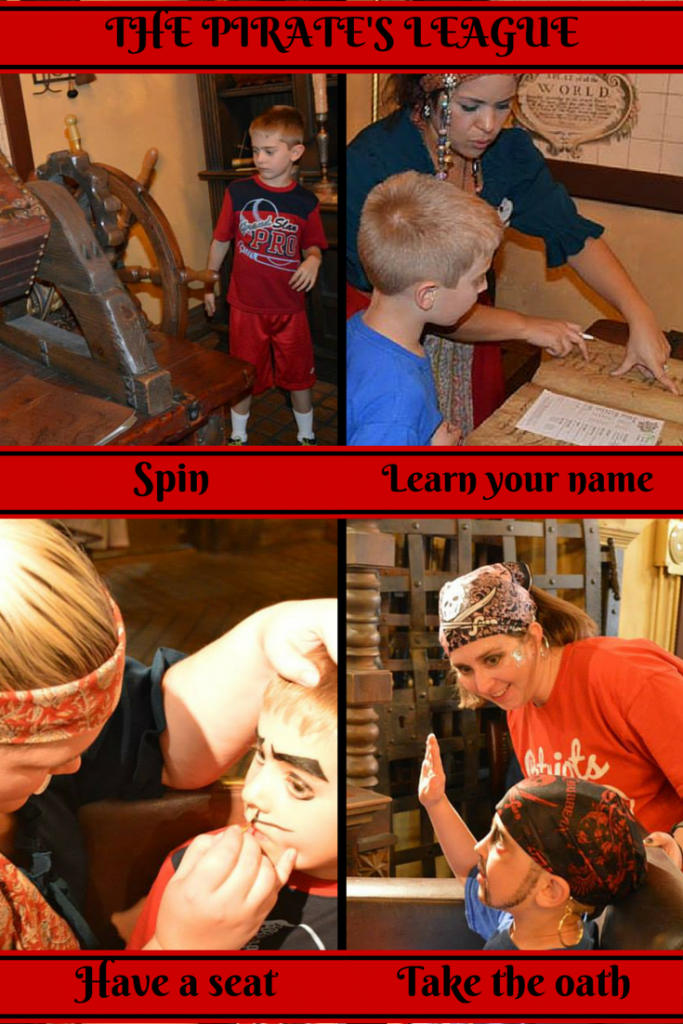 One you finish your make up you take the oath to be an official pirate.  They give you a bandana, sword, earring, medalion, and sash and it's all yours to keep!
Once we all finished we entered a secret room where they will take an official Disney photo of you.  After you leave the room you are given a chance to purchase additional photos and momentos with your pirate names, etc.  They have them all ready to go for you within minutes.  We had taken some good photos inside and had all the gear they include so we didn't opt to buy more things.
It's a great break in the day and of course the kids loved all the attention they got throughout the rest of the day!   We took great photos throughout the day and even used one for our Christmas card!!
If you have a big pirate fan check out my review of The Pirate Adventure Cruise (A 2 Hr. excursion for kids only that leaves from ports at special Disney resorts for just $37) See below!
To learn more about The Pirate's League click HERE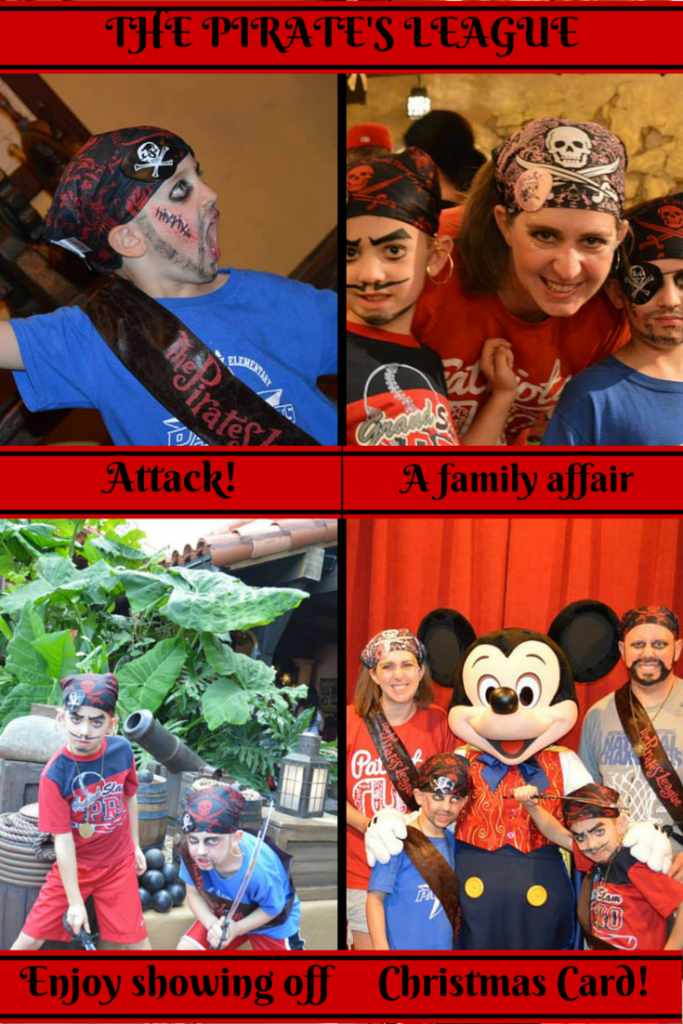 Know Before You Go
View important information about reservations, Guest restrictions and what you should bring.
Reservations for The Pirates League can be made up to 180 days in advance and are highly recommended. For booking, please call (407) WDW-STYLE or (407) 939-7895. Guests under 18 years of age must have parent or guardian permission to call.
Aspiring pirates joining the League must be 3 years of age or older. Adults are also welcome.
Children must be accompanied by an adult (18 years of age or older) for the entire experience.
Please bring your own brush or comb unless you have a hairstyle that doesn't accommodate one (such as braids) and arrive with clean, bare nails if you are having nail polish applied. Guests must also be free of scalp or skin conditions for at least 30 days prior.
Please check in 15 minutes before your experience is scheduled to begin. The Pirates League is located between the entrance of Pirates of the Caribbean and Plaza del Sol Bazaar.
Separate theme park admission is required.
For more pirate fun you can send your kids on a 2 hour kids only Pirate Adventure!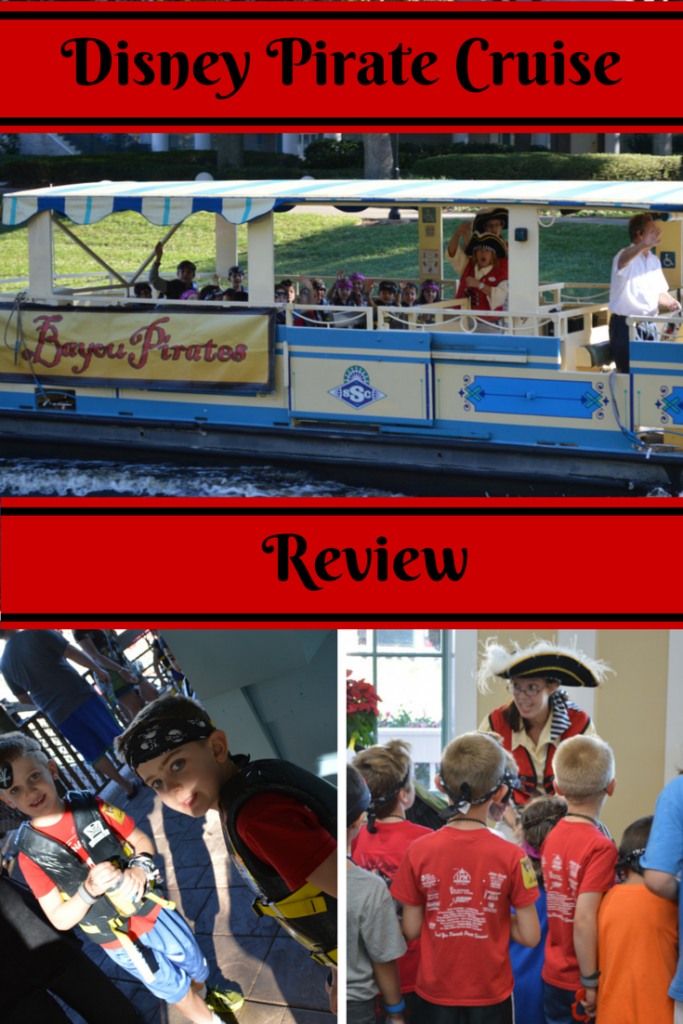 They depart from 4 different Disney resorts.  For my review click HERE.