Together with Mickey Adventures by Christina Moore I have some helpful tips for Disney vacations.  It's great to have the help of a professional Disney planner and many offer FREE services!
Disney Trip Planning Tips!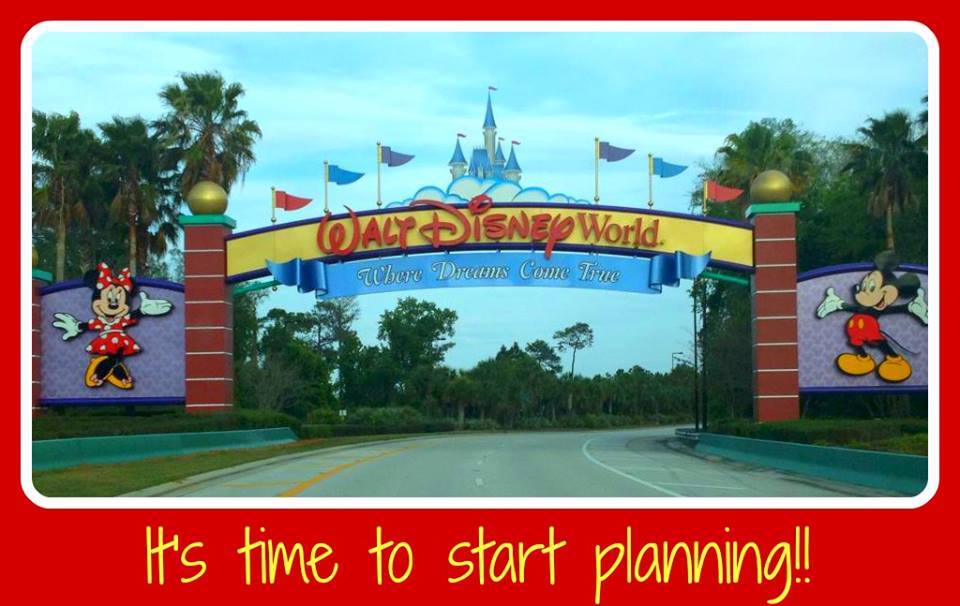 Planning a Walt Disney World vacation? Here are some tips to keep in mind when planning your magical trip!

#6 If possible, plan in advance!
There are many aspects of a Disney vacation that need to be reserved months ahead of time such as dining, special events/tours, and more. You'll have the best chance of getting everything you want for your trip if you can reserve these things as the window opens!   Looking ahead gives you a chance to check rates and find out when they offer special rates during off-peak travel dates, deals on dining, and special events like holiday events or Star Wars Days.

#5 Create a My Disney Experience account.
Once you have a Disney vacation booked, this account will be where you take care of a lot of aspects of your trip! Customizing magic bands, selecting fastpasses, making dining reservations, etc. Be sure to get the app on your phone, as well! This is super handy while visiting the parks. It even has a wait time feature so you know how long the wait is for any attraction, no matter where you are!

#4 Make reservations early!
Be prepared to make your dining reservations exactly 180 days before your vacation dates! You can make your dining reservations through your My Disney Experience account at exactly 6am online or if you prefer to call, you can do this at 7am with Disney's Dining Help Line (1-407-WDW-DINE).  Many restaurants that offer character dining fill up quickly so planning ahead is key to getting a table at some of these special restaurants.

#3 Map out a Plan!
Measure your children's height, ask them what things they really want to see/do, and then familiarize yourself with the park. You don't have to have an exact itinerary–but it is a good idea to know what section of the park you want to do first, second, etc.  If your're staying on Disney property you can also enjoy extra magic hours at certain parks on certain days.  Look ahead and check schedules, busy days for each park, parade times, and more.

#2 Select your fastpasses exactly 60 days before your vacation dates (if staying on property).
When staying on Walt Disney World's property, you have the opportunity to select 3 fastpasses, per person/per park day. Your fastpasses can be selected right at midnight 60 days before your trip! If riding the new Seven Dwarf Mine Train or meeting Anna and Elsa is a priority on your list–you'll want to make sure you stay awake!
Please note, if not staying on property, you are able to select your fastpasses 30 days before your travel dates. Be sure to purchase your tickets and have them linked to your My Disney Experience account.  You can always change your fastpasses at any time before your trip and even the day of your visit.  Using the app on your phone makes it super easy!

#1 Use a Disney Vacation Planner!  (FOR FREE!)  
A Disney Vacation Planner will take care of all of these tips for you! We help you plan each and every detail of your vacation so that once it's time to go, you feel prepared and can enjoy your time with your family! We take care of the dining at 6am, fastpasses at midnight, and are always on hand to answer any questions, even while you're on your Disney vacation! We price monitor to make sure that you get the most out of your vacation dollar and best of all–our services are 100% free!
If you're interested in learning more about Mickey Adventures with Christina Moore check out her Facebook page or send her an email.  christina@mickeyadventures.com
Navigating Disney with a certified planner who has done it all makes your trip so much more magical!