My kids LOVE pizza and I love a great deal so we headed to try Brick Oven Pizzeria for their Kid's Night.  I love visiting local restaurants and trying new pizza is always great!  We were all excited to check it out and we weren't disappointed.
Brick Oven Pizzeria is in South Elkhorn Village (just out Harrodsburg Road past Man O War on the right).  Their Kid's Night is Monday from 4 pm – 8 pm.  For $1.99 kids get a 7 in pizza they can sauce and top themselves.  They get their own tray with dough, sauce, cheese and cups with toppings. They can get creative and make a design or just toss on toppings any way they like.  They turn their tray back in to the front and they will cook their pizza.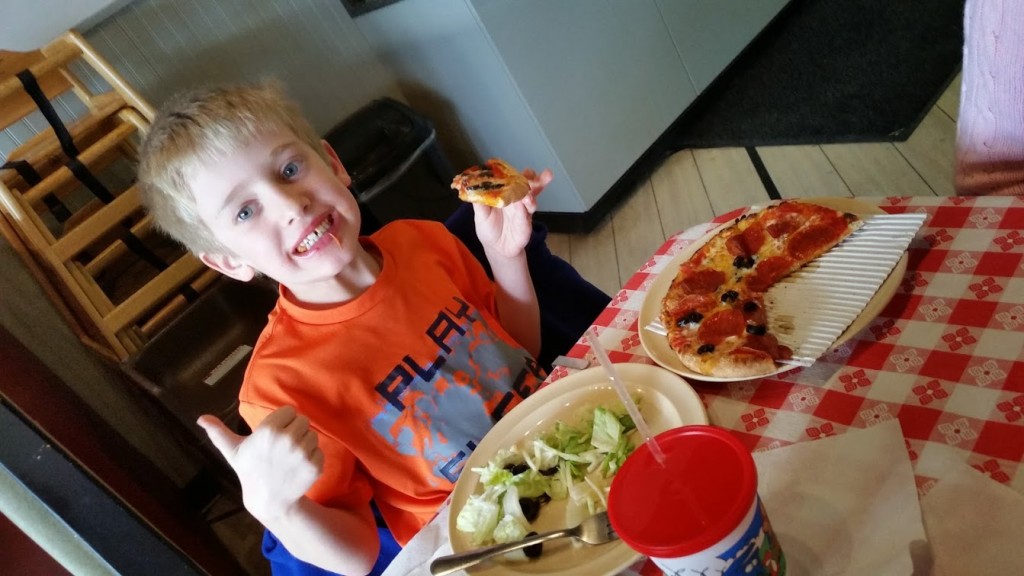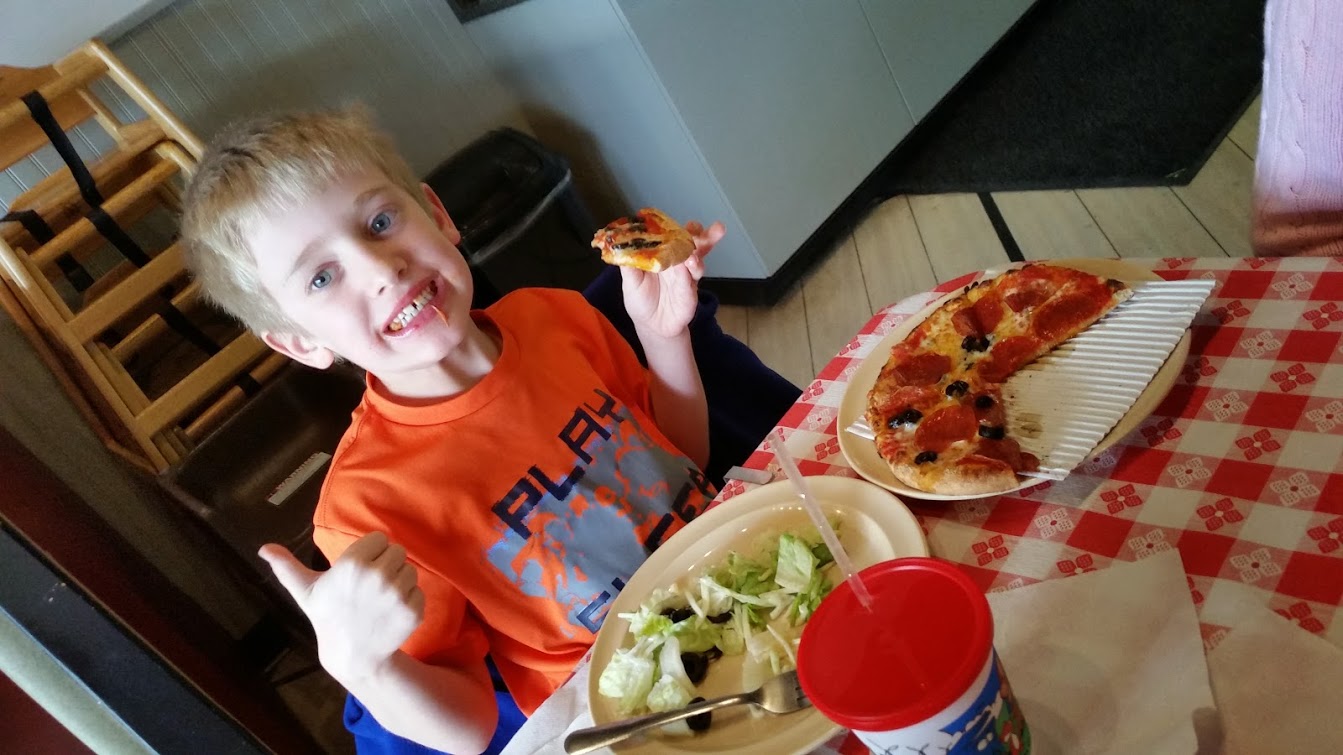 We shared a salad and enjoyed a FREE cheese bread (we signed up for their Brick Oven VIP program ahead of time).  It was more than enough food for them and we had a few pieces to take home as well.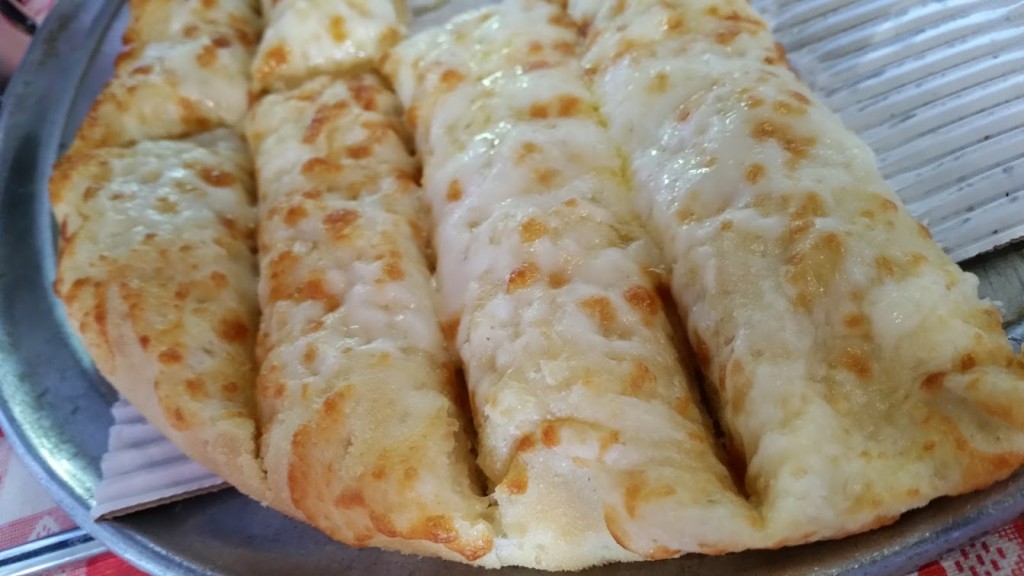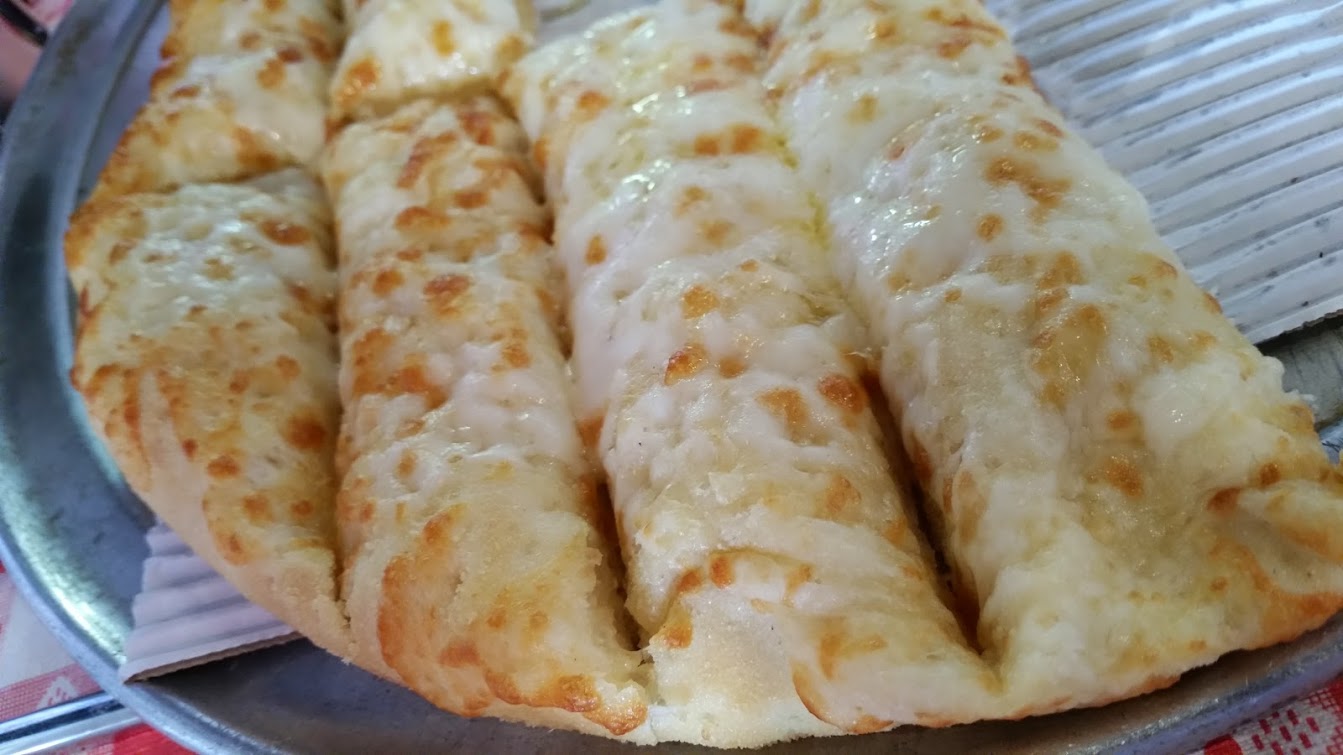 It was a fun night and a great way for my kids to get their own pizza and not have to agree on toppings!  Plus, even the grown ups enjoyed a yummy meal!  They offer pizza, grinders, salads, calzones and pasta.  Click HERE for the MENU.
They offer delivery, carry out or dine in.  They also offer make your own pizza birthday parties (or group event – like a sports team, playgroup or girl scouts)
Sign up to be a 

Brick Oven VIP Member

  and receive a
FREE Cheese Bread!
Hours of Operation
Mon – Thu: 11:00 am – 9:00 pm
Fri – Sat: 11:00 am – 10:00 pm
Sunday: 11:00 am – 9:00 pm