Some cool family fun events going on this weekend in Central KY!  Here are some top picks for weekend fun and a list of all the area events. You can always find all area events on the Lex Fun 4 Kids Events Calendar.

For more information on an event listed head to the Lex Fun 4 Kids Events Calendar!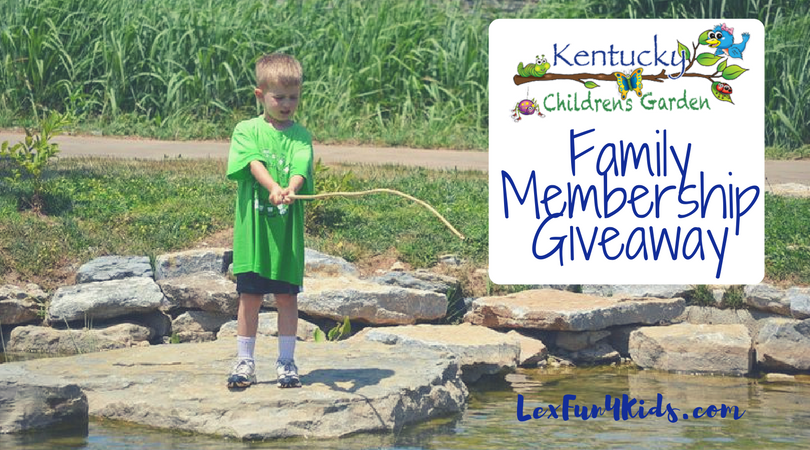 Egg Hunts & Bunny Fun on Saturday, April 15th
There are some great egg hunts this weekend!  Click the link at the bottom for more information on each event and all the Easter fun in Central KY!
Saturday Hunts
Fresh Thyme Bunny Fun Event  11 am – 1 pm  FREE
Saturday, April 15th from 11:00 am – 1:00 pm
Meet the Easter Bunny!  We will also have egg decorating, coloring contest, Easter basket giveaway and samples!
Bluegrass Railway Museum
Easter Bunny Train Rides
April 15, 2017  2 pm
Everyone enjoys taking turns getting bunny hugs and handshakes.
Kentucky Railroad Museum
Easter Eggspress Train Ride
April 15, 2017  1 pm
Ride along with the Easter Bunny as you enjoy a 90 minute train excursion.   Train departs at 1:00 pm.
Pancake Breakfast and Easter Egg Hunt
Crestwood Christian Church, 1882 Bellefonte Drive, Lexington
Breakfast starts at 8:00 Egg Hunt at 9:00 for ages 2-12
Please bring a bag or basket.  This is a free event.
Pancake Breakfast and Egg Hunt
Hill N Dale Church, 371 Hill N Dale Rd, Lexington KY, 40503
Join us at 9 am for a free pancake breakfast and an egg hunt for the kids!
Shaker Village of Pleasant Hill 10 am – 4 pm
Celebrate spring with this egg-citing family event! Kids of all ages are invited to search for treat-filled eggs, meet the newest additions to the farm family, make a spring pinwheel, play games and much more! Please bring your own basket for the hunt.
Hunt Times – 11 am, 11:30 am, 12 pm + 12:30 pm
Tickets are limited per hunt time to ensure a good experience for all. Hunt field will be divided by age groups during all hunt times. Return your eggs to candy stations to receive treats! Please bring your own basket.
$10 ages 13+
$5 ages 6-12
Free ages 5 + under
Fee includes all Easter Egg Hunt activities and admission to the Village, which grants you access to The Historic Centre, The Farm and The Preserve, with a full day of self-guided and staff-led tours, talks, demonstrations, activities, farm experiences and more.
All children must be accompanied by a ticketed adult.    PURCHASE TICKETS
Easter Egg Hunt  10 am – Noon
American Legion Post 67, Versailles,KY
138 S Main St, Versailles, Kentucky 40383
Ashland Avenue Baptist Church Resurrection Rally and Egg Hunt  10:30 – 11:30 am
483 West Reynolds Road, Lexington, KY 40503
The event will start inside with a Gospel-centered rally time with energetic music and fun. There will also be a mystery guest at the rally. From there, kids and parents/guardians will go outside and enjoy an age-graded egg hunt with over 4,000 eggs! You will not want to miss this energetic and fun-filled event! So bring a friend and your bag or basket!
Richmond Parks and Rec Eggstravaganza at Lake Reba  11 am –  1 pm
This event is free and open to the public.
Festivities Include:
Egg Hunts: 12:00 pm Ages 3-4
12:15 pm Ages 5-6
12:30 pm Ages 7-8
12:45 pm Ages 9-10
*Ages 0-2 will have separate egg hunt area to visit during the event—located on activity field*
**Please note that empty eggs ONLY will be thrown on the field. Eggs will then be exchanged for candy at redemption tables.**
The Easter Bunny
Easter Activities
Inflatables
Petting Zoo with $4.00 Pony Rides
Games with Prizes
Vineyard Community Church "Eggstravaganza"   
Dixie Park (across the street from our Eastland Campus at 1881 Eastland Parkway). FREE Annual Festival. Eggstravaganza on April 15th at Dixie Park and April 16th at our Frankfort Campus!
Bethel Harvest Church Springfest  Noon (Nicholasville)
Free activities throughout the afternoon including Easter egg hunts scheduled by age groups, inflatables, face painting, balloon animals, games, live dj, dance demonstrations & more. Local restaurants and food trucks will offer a variety of food for purchase and arts & crafts vendors will be on hand to promote their goods and services. Our church only asks that those attending bring one canned good for admission to the event. Donated canned goods will go toward the Bethel Harvest food bank which provides meals to dozens of families in Jessamine and Fayette counties on a weekly basis.
The church will be supplying 2,000 eggs. Egg hunt times are as follows:
0 – 3 years            1 pm
4 – 7 years            2 pm
8 – 11 years          3 pm
Fort Harrod State Park    Noon  
Everyone is invited out to attend this celebration on the front lawn!  Sponsored by the Harrodsburg Kiwanis Club this event brings out hundreds of youngsters of all ages.  Games and booths and the Easter Bunny too.  Open 10 a.m. to 2 p.m. Candy Hunt at Noon.  This free event is sponsored by the Harrodsburg Kiwanis Club. Call 859-734-3314.
Victory Baptist Church Easter Egg Hunt and Lunch  1 pm
2261 Armstrong Mill Road, Lexington, KY 40515
Hotdogs and Refresments will start at 1pm and our Easter Egg Hunt will start at 2pm with Resurection Message, Face Painting, Bounce House, Slide, fun for the whole family.
Winchester Parks and Rec Underwater Egg Hunt 1 pm – 3 pm
We will have events for swimmers & non-swimmers who are 14 years old or younger. Some events will have objects on top of the water in the shallow pool, while others will require some deep water diving!  Prizes will be awarded!  After the event has concluded, participants are welcome to stay and swim.
Ages 6 years old and under- 1pm
Ages 7-14 years old- 2pm
What to bring: Swim suit, towel, & goggles if needed
Pre-Registration through April 13th
Cost: $5 for WCCPR members/$8 for non -members
After April 13th, registration is $12 for all participants.
This event has limited space due to safety concerns.
Bedford Acres Glow in the Dark Egg Hunt  6:30 – 8:30 pm
5414 Lexington Rd, Paris, Kentucky 40361
Free food, petting zoo, face painting, games, crafts, and a glow hunt!
---
Top Picks
Friday, April 14, 2017
Lexington Legends 7:05 pm  (Game Saturday at 6:35 pm and Sunday at 2:05 pm)
UK Football Spring Game 7:30 pm
Saturday, April 15, 2017
Sunrise Trackside at Keeneland  7 am
Junior Naturalist Program at McConnell Springs 10 am
Bug Bash at the Explorium with the Lexington Children's Theatre (Just before the Diary of a Worm, a Spider and a Fly 2 pm show)  11 am
*Admission is included with your ticket to the 2 pm show
Diary of a Worm, a Spider, and a Fly at Lexington Children's Theatre  2 pm and 7 pm (Also Sunday at 2 pm)
Percussion Petting Zoo at Joseph Beth Booksellers  11 am
Spring Wildflowers at Raven Run 1 pm
KiteFest at Jacobson Park  Noon – 4 pm
Sunday, April 16, 2017
HAPPY EASTER!