The Living Arts and Science Center inspires participation in art and science by engaging the community through education, discovery, exploration and creativity.  They offer a variety of summer camps for kids of all ages!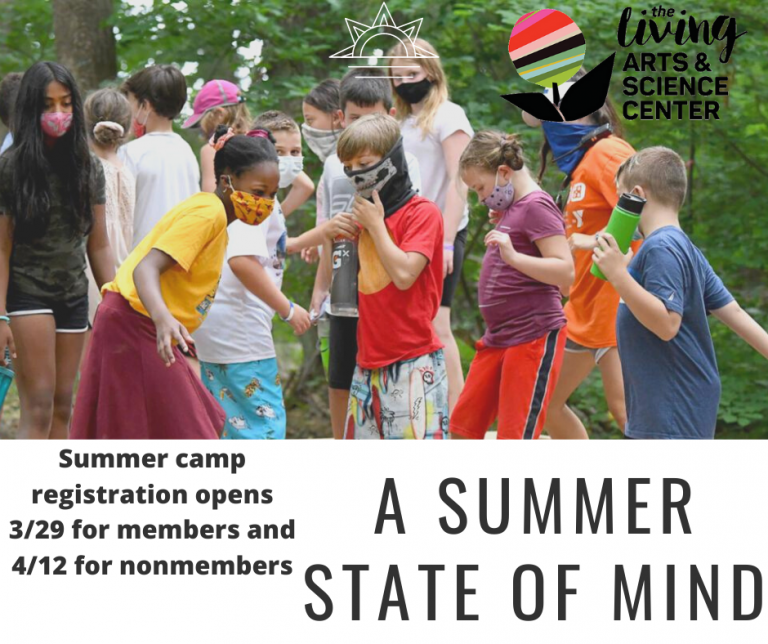 Summer Camps (ages 5 – 18) – Camps will resume summer 2021!
Early-bird registration for members starts 3/29/2021!
Registration opens 4/12 for Non – Members!
Watch creativity grow with 9 week-long summer camps for kids kindergarten to high-school. Lego robots in the morning and cooking from the garden in the afternoon! Students have the opportunity to immerse themselves in an amazing variety of classes with full day and half day schedules available. Lunch period is included for full day students, BYOL (bring your own lunch). Free time provided outdoors when weather permits.
Learn more at lasclex.org or call us at 859-252-5222.