Nickelodeon's hit show PAW Patrol is on a roll with a pup-tastic live tour!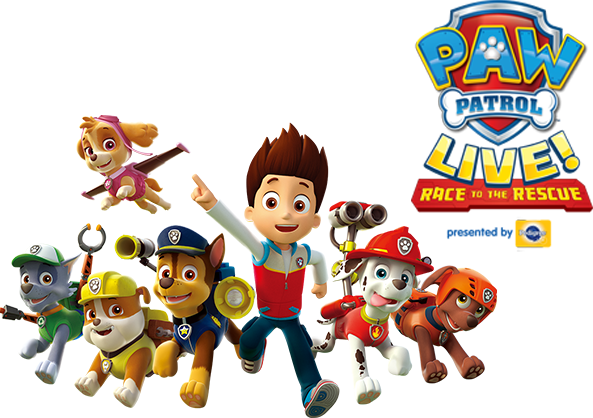 Friday, January 5, 2018, 6 p.m.
Saturday, January 6, 10 a.m., 2 p.m.
Sunday, January 7, 1 p.m., 5 p.m.
The Kentucky Center
501 W. Main Street, Louisville 40202
It's the day of the Great Adventure Bay Race between Adventure Bay's Mayor Goodway and Foggy Bottom's Mayor Humdinger, but Mayor Goodway is nowhere to be found. PAW Patrol to the rescue! Ryder summons Marshall, Chase, Skye, Rubble, Rocky, Zuma and Everest to rescue Mayor Goodway and to run the race in her place.
Using their unique skills and teamwork, the pups show that "no job is too big, no pup is too small," and share lessons for all ages about citizenship, social skills and problem-solving as they make several heroic rescues on their race to the finish line.
Tickets start at $22.50, reserved seating, fees apply.
A VIP Package is available at $123.50 and includes premium seating, special souvenir gift, and post-show Meet + Greet photo opportunity with Ryder and two PAW Patrol characters.