Homelessness Hurts. Kids Can Help.
LemonAiD supports local homeless children while empowering young people to make a positive difference in their community. By operating a LemonAiD stand during the month of July, kids raise money that supports children staying at The Salvation Army's Emergency Homeless Shelter in Lexington.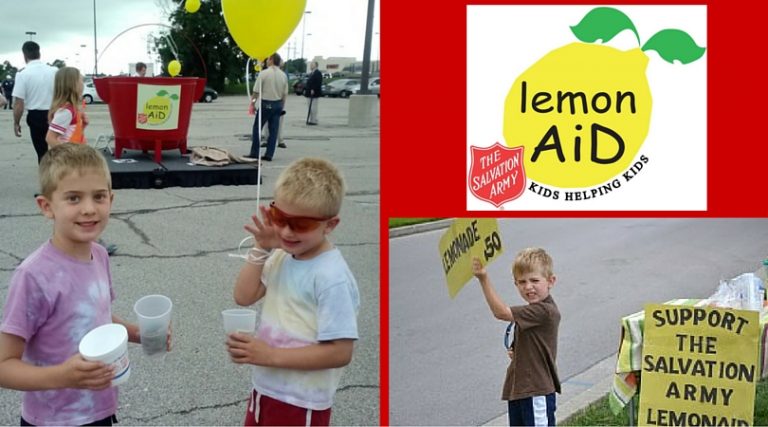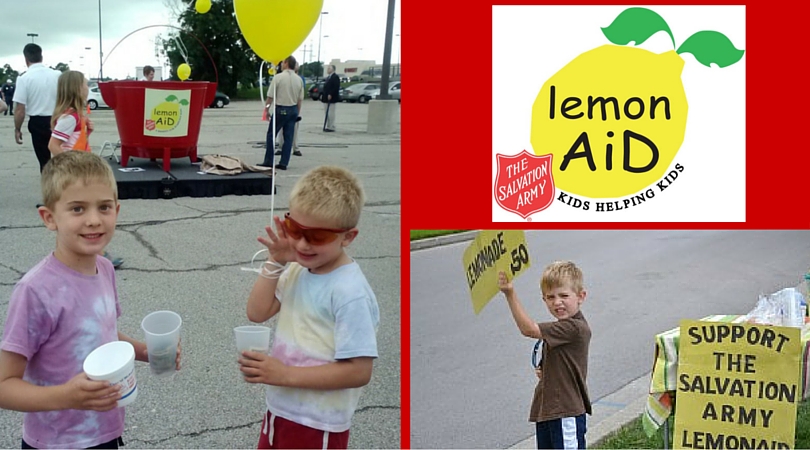 HOMELESSNESS IN THE BLUEGRASS
Homeless families with children of all ages come to The Salvation Army's comprehensive Emergency Shelter seeking refuge. So many families in our area are just a paycheck away from being out on the street. Homelessness and poverty are inextricably linked. People who are poor are frequently unable to pay for housing, food, child care, health care, and education. Difficult choices must be made when limited resources cover only some of these necessities. Often it is housing, which absorbs a high proportion of income, that must be dropped. Being poor means being an illness, an accident, or a paycheck away from living on the streets. Last year The Salvation Army was a safe haven for 1,387 homeless individuals including 344 children. Learn more about our shelter
Read our FREQUENTLY ASKED QUESTIONS to learn more about all things LemonAid including more on the services we provide, tips for running a successful stand, a sneak peek into this year's finale events!
DONATE
Make a donation to LemonAiD. Funds will be used to support operational expenses asasociated with housing homeless children — food, diapers, clothing, lodging, childcare, professional case management, and the replacement of worn furnishings and equipment. You can send a check to 736 W. Main St Lexington, KY 40508 with LemonAiD in the memo.

2018 Registration is now open! Check out our
frequently asked questions
 for more information about when, where, and how to set up your stand.
LEMONAID EVENTS

FINALE
All families who host a registered stand are invited to participate in our LemonAiD Days Finale hosted by Collins Bowling Center on Friday, July 27th. Children and guardians will receive a free game of bowling as a way to celebrate the success of the 2018 campaign! If you have any questions, please contact Morgan Irish-George.