Your local Chevrolet dealers are teaming up with the Lexington Legends to provide your community with an instructional clinic for boys and girls between the ages of 6 and 14 (and special needs participants of all ages). Baseball and softball players of all skill levels are encouraged to attend!
Qualified coaching staff will separate participants into age groups and rotate them through stations to learn and enhance essential baseball/softball skills.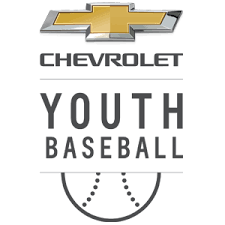 Register Today for an EXCLUSIVE Chevy Youth Baseball Clinic!
Spots are limited so they encourage you to register for this experience right away using the registration code "24389".

When:
Friday, August 10, 2018
OR
Saturday, August 11, 2018
Whitaker Bank Ballpark
207 Legends Lane
Lexington, KY, 40505
Check-in: 8:00 AM – 9:00 AM
Clinic Rotations: 9:00 AM – 12:00 PM
Snack: 12:00 PM
**METAL CLEATS ARE NOT ALLOWED – only lace-up, closed-toed athletic shoes and rubber cleats will be permitted. **
To Register:
2.      Select "Lexington CYB Clinics" in the drop-down menu and click "Go!".
3.      Enter the registration code "24389" and click "Submit."
4.      Complete the registration form, starting with parent/guardian information, then adding clinic participant information.
5.      Download the participation waiver. In addition to registering before the event, participants are required to present a completed waiver form at the registration table on the day of the clinic.
6.      Help spread the word to kids in your community!
If you have questions, check out the site and FAQs here. You can also reach out to Taylor Messmer at tmessmer@gmdealerprograms.com or (470) 383-1671 with any additional questions.