The Living Arts and Science Center is a treasure set right in the heart of downtown Lexington.  If you haven't gotten a chance to explore this unique spot take time to enjoy an upcoming family friendly event, a class for your child or yourself, or a camp!
Like them on Facebook
Join us at the Living Arts & Science Center to experience art and science. On the first Thursday of every month we invite a local artist or scientist to come and show us a little of what they do. Hands-on art activities and frequent Planetarium shows are also featured!
Suggested Donation:
$2 each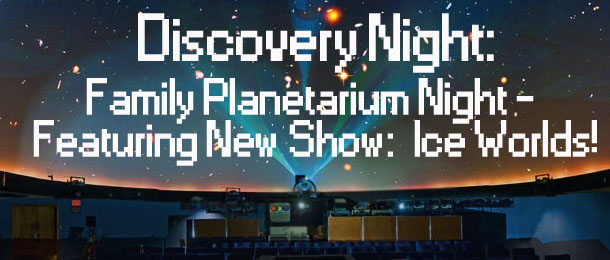 Thursday, August 4th 6-8pm
In the "Ice Worlds" planetarium show, learn about the delicate balance between ice, water and the existence of life. Beyond Earth, see how the existence of ice shapes the landscape and the natural systems on other planets and moons in our solar system!  Shows will begin on the half hour.  You won't want to miss this engaging and surprising tour of the icy landscapes of our solar system!  Also during Discovery Night, create some icy art of your own to take home!