Kids eat for 99 cents and they have a craft and mascot!  The 99 cent deals is offered to all kids no matter how many adult meals are purchased!
My family and I went out for Family Night at the Beaumont Location – just off Harrodsburg Road at New Circle in Lexington, KY. The Richmond Road location has Kids Eat for .99 also but they don't have the craft and Andy the Armadillo out.
The staff was great and they were very friendly to the kids as well as myself and my husband.  We were seated quickly and had hot rolls on our table soon after!  The kids menu has good variety and offers lots of choices for sides (not just fries!)
Kids Meals (Served with a side and drink – soft drink, milk , or juice)
Sirloin Bites
Mini-Cheeseburger
Mac and Cheese
All Beef Hot Dog
Jr. Chicken Tenders
Sides
Green Beans
Fresh Vegetables
Mashed Potatoes
Corn
Fries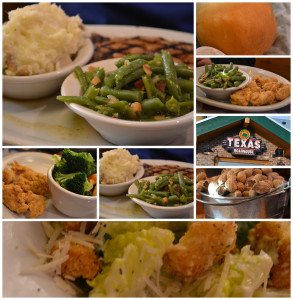 The fun part is the craft, line dancing fun, and hanging with Andy the Armadillo!