The Sky Zone family is proud to present an evening event for our special needs and sensory community.  The event will take place on Sunday, January 15th.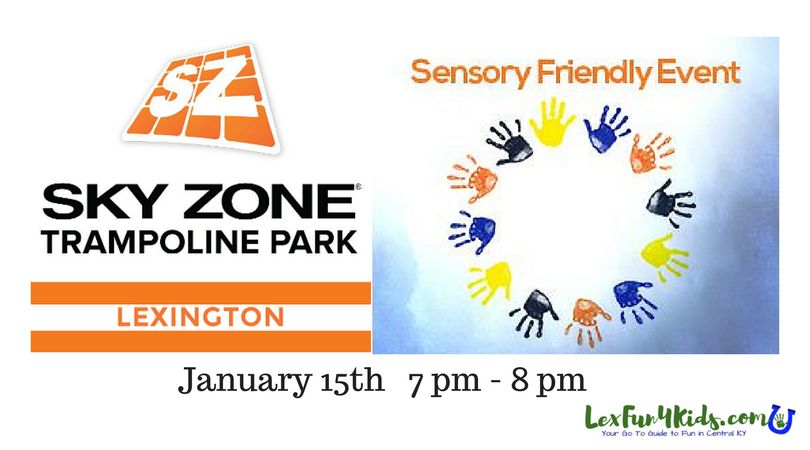 We will dial down the music and provide an amazing experience for those jumping with us.
Please arrive at 6:45pm for the 7:00 jump.  The one hour jump time will be 7:00pm – 8:00pm.
FREE PIZZA for our jumpers will be generously donated by our good friends at Mad Mushroom.
Price for jumping is $10 for the hour (Includes SkySocks).
Non-Jumper assistants can pay $2 for a pair of SkySocks to go out onto the pads to assist jumpers.