The Living Arts and Science Center offers special Discovery Nights throughout the year.  This special event is an evening of hands-on science activities for all ages. Themes change monthly and often feature special community guests, experts, animals and planetarium shows. A complimentary take home art project is always included in the fun.
Visit their event calendar to see our current line-up of Discovery Nights. $2 per person suggested donation.
---
Upcoming Events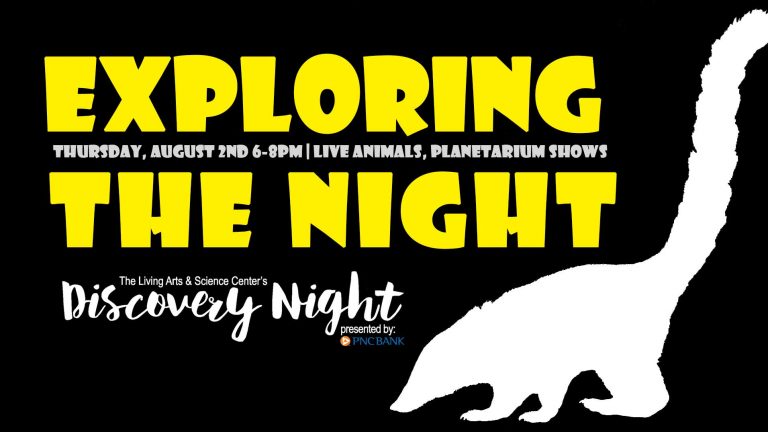 Thursday, August 2nd
Exploring the Night (LIVE Animals & Planetarium shows)!
Explore the wonders of the night during this fun evening of planetarium shows and LIVE animal appearances.  Presenters from Animal Tales will be helping us uncover the mysterious habits of animals at night and highlighting some amazing nocturnal animal adaptations!  Special guests of the evening will include a New Guinea singing dog, plated lizard, pine snake, coatimundi, and more! Enjoy an evening under the stars and meeting critters we don't usually get to see during the day at this unique event!