I'm adding more all the time!!  Keep checking back for updates!
This page features links so you can sign your kids up to get FREE stuff on their birthday! Many sites are open for everyone so sign yourself up too!!  ** I can't guarantee that all deals are still current, I try my best to keep up to date but please call ahead before going if you're getting a deal in person and not just by email.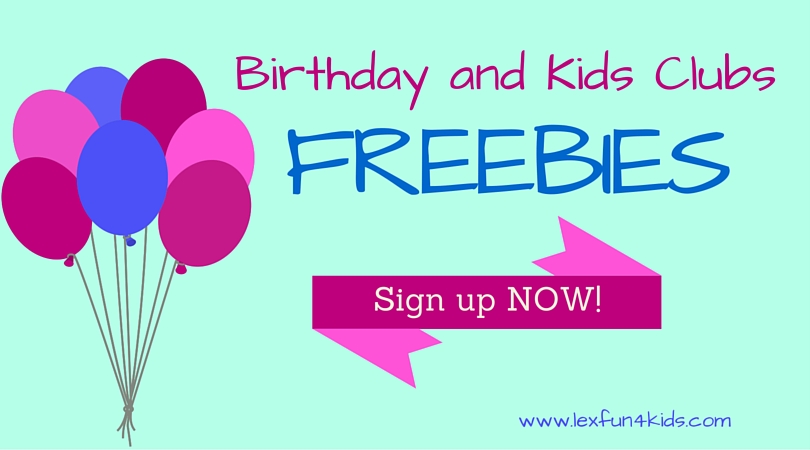 Applebee's – Join online and get a birthday special.  Kids fill out a card at the restaurant and get a free kids meal – ask at your local restaurant,
Auntie Anne's Pretzels – Sign up for Pretzel Perks (Use your card or download the app)
Baskin Robbins – Free scoop for ANYONE!
Barnes and Noble – Kids Club (30% off coupon when you join, free cupcake, $5 reward for every $100 spent, and more!)
Beef O Brady's – Free appetizer w/purchase for registering
Bob Evan's – Free Kids Meal w/adult meal purchase
Bruster's – A welcome offer, A special birthday gift, Anniversary coupons  – ANYONE
Buffalo Wild Wings – Free item on your birthday
Build a Bear – Get a birthday offer when you buy a bear and you enter your birthday when registering an animal at Name Me and purchase the bear on your SFS account.  Your offer will be mailed to you.  You can also sign up for their email and SFS rewards program and get mailings year round.
Captain D's – A free dessert once a week for a month with the purchase of a regular price meal when you sign up, Free kid's meal on your child's birthday
Carrabba's Italian Grill – Free appetizer for ANYONE
The Children's Place – Coupon for 15% – 20% off for your birthday, 25% off for joining
Chili's – Free chips and salsa for signing up for their email club and a free dessert on your birthday
Chuck E Cheese– Free tokens on your birthday and other rewards throughout the year
Cold Stone Creamery – BOGO for your birthday
Culver's – Free meal when you buy one for signing up for the email club, free scoop with purchase for signing up for the text club, free sundae when you buy one for your birthday
Dairy Queen – Free Blizzard when you buy one plus other deals when you join, coupon on your birthday
Denny's – Just show up on your birthday for a free Grand Slam. Kids 10 and younger get their choice of a free Grand Slam or a Jr Grand Slam when accompanied by a parent. Don't forget kids eat free at Denny's Tuesdays from 4 p.m. to 10 p.m
Dunkin Donuts – Free drink when you sign up for DD perks and a free drink on your birthday
Fazoli's – Lots of perks emailed you to often when you join, free dessert on your birthday
First Watch – Freebie when you sign up and on your birthday
Firehouse Subs – Just show an I.D. with your birth date on your birthday and you'll get a FREE medium celebratory sub.
Godiva – Sign up for their Chocolatiers Club and get a FREE piece EVERY month!!
Gold Star Chili – EClub members receive a free Regular 3-Way with the purchase of a Regular 3-Way just for joining, plus special birthday and eClub anniversary gifts.  KID'S CLUB HERE – Kids 12 and under can join the Gold Star Chili Kids Club to receive a FREE Kids Meal on their birthdays and will be automatically registered to win in our Monthly Kids Club Prize Drawing! Plus, we'll send your child an email good for a FREE Cheese Coney just for joining!
Great American Cookie – Free cookie w/purchase of drink for your bday
Hooter's (Not my recommendation for the kids but you get 10 Free wings on your birthday)
Krispy Kreme – Sign up for their eclub and get birthday treats – Also, you can register everyone in your family and you will ALL get treats!
IHOP – Free meal now, free meal on your birthday, and one free meal one year from when you sign up – ANYONE!
Mellow Mushroom – Freebies when you sign up for the eclub and on your birthday
Movie Tavern – Free popcorn when you sign up, Free ticket on your birthday month
Noodles & Company – Sign up for their Nooglegram and get special offers and a free treat on your birthday
Orange Leaf – Free $3 on your birthday- no sign up needed!
Panera Bread – Sign up your MyPanera Card and get free treats for your birthday
Red Lobster – Perks for your birthday plus other rewards
Red Robin – Free burger or chicken sandwich (Brannon location does not participate)
Saul Good Restaurant and Pub – % off = to your age (Ex. 40th Bday = 40% off)
Schlotzsky's – Lotz 4 Me Reward program  – available as an app or online
Sonic –  Join My Sonic for perks
Starbucks – Free drink on your birthday when you sign up for My Rewards
T.G.I. Friday's – Free appetizer and other perks for signing up for their Stripes Rewards card
Zaxby's – FREE  kids meal and cookie – Print form and mail in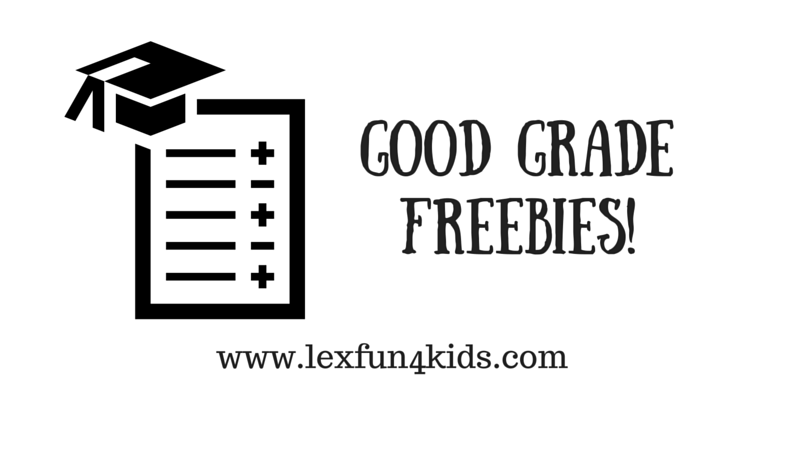 FREE STUFF FOR GOOD GRADES!
Krispy Kreme Doughnut will give a doughnut for every A with a max of 6 doughnuts
Orange Leaf Frozen Yogurt Kentucky you get 1oz off your order for each A on your report card
Graeter's Ice Cream will give your child a free scoop grades K-8.
Chuck E. Cheese believes in the value of a good education. Have your child bring in their most recent report card and they will receive FREE tokens for good grades.  (up to 15 tokens)
Print special rewards calendars from Chuck E Cheese and get free tokens.  (Homework, clean room, brush teeth, tooth fairy, table manners, etc.)