It's a great time for a family movie night and you can enjoy real movie theatre popcorn at home!
Find local theaters offering their movie popcorn for pick up!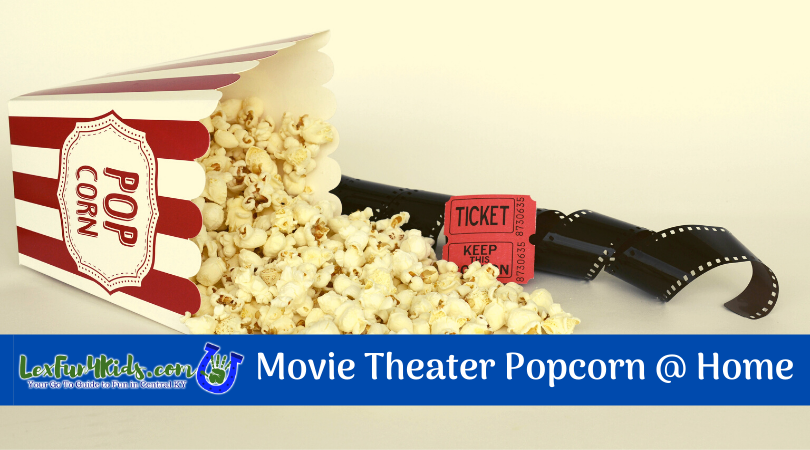 ---
There is nothing like seeing a movie on the big screen, but for now we will have to trade in a DreamLounger for your couch…pick a classic film and enjoy an escape into your favorite flick at home! Everyone knows one of the best part of going to the movies is FRESH POPCORN! We want to take your movie night to the next level – pick up fresh movie theatre popcorn from select locations this weekend. 
For pick up dates and times click their website!
Please note that all orders must be made in advance! Drive up orders and cash payments will not be accepted. 

Step 1. Find your local theatre listed below (Brannon Crossing information below)
Recommended Option – Order on the Mobile App – Instructions
Call in Order – (859) 245-0460
Order Online – Click Here
Step 2. Each location has different ways to preorder your popcorn…select the method that works best for you and reserve that freshly popped goodness!
Phone Orders – call your local theatre this Friday, Saturday anytime after 1 p.m. (11 a.m. Sunday) to order your popcorn
Mobile App Orders (at Select Locations) – order and pay for your popcorn on the new mobile app
Online Orders (at Select Locations) – checkout online to reserve your popcorn this weekend
Step 3. Pick up your popcorn from the theatre you preordered it from any day this weekend (May 15-17) during the designated times
Step 4. Enjoy movie night at home with your friends and family with real FRESH movie theatre popcorn!
 
Offering Two Sizes:
$10 Family Size Bag (= 2 Large Popcorns)​

$20 Party Size Bag  (= 5 Large Popcorns)