Check out all the family fun events in Lexington and around the area.  Here are some top picks – the ENTIRE, AWESOME, Lex Fun 4 Kids calendar with even MORE fun is available HERE!

September 11
Hummel Planetarium Show 2:30 pm
Kentucky Horse Park Run/Walk Club 5 pm – 8 pm ($5 Parking)
Guardians of the Galaxy 2 at the Central Library 6:30 pm
September 12
BluegrassRockPainters at the Eastside Library 6 pm
Teen Advisory Board at the Eastside Library 6 pm
History to Chew On "Barlow's Planetarium" at McConnell Springs 6 pm
September 13
Story Walk at McConnell Springs 11 am
Little Explorers at the Beaumont Library 1:30 pm *Register online
September 14
Groundhog Training at Salato Wildlife Education Center 11 am
Hummel Planetarium Shows 4 pm & 6 pm
Thursday Night Live at Cheapside Park 5 pm – 8 pm
Jazz Live at the Central Library 7 pm
September 15
Spoonbread Festival (Runs through Sunday, September 17, 2017)  Balloon Glow at 7 pm Friday
Christ the King Oktoberfest (Runs through Saturday, September 16, 2017)
Parent's Night Out at the Explorium 6 pm – 10 pm
Outdoor Movie Night at Good Foods Co-op (Ratatouille) 9 pm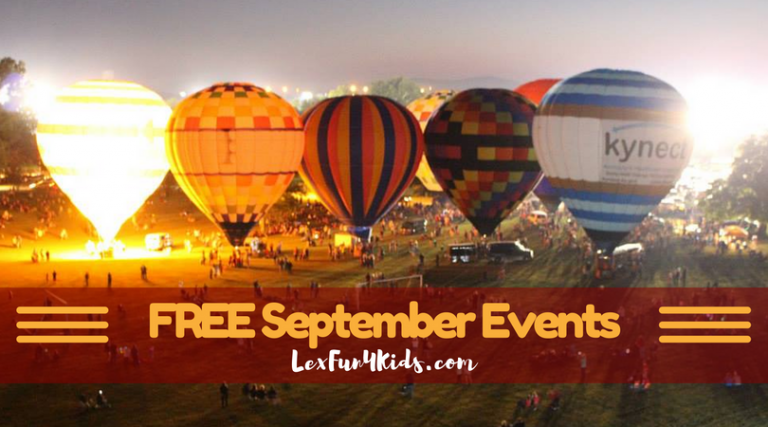 Check out more fun on Lex Fun 4 Kids!  The FALL Fun Guides are HERE!