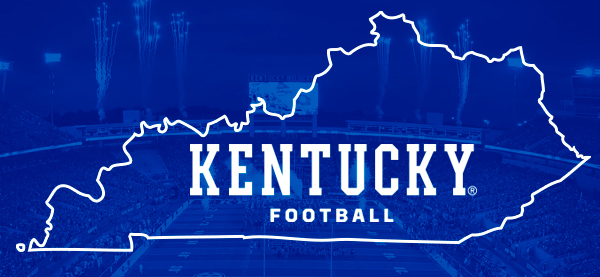 The 2016 Kentucky football season is around the corner and UK Athletics has a number of exciting changes in store for the Wildcats' seven-game home schedule, which we are excited to share with our fans!

Fan experience improvements for the 2016 football season include:
An all new Cat Walk route leading to the Football Training Facility as well as a new opportunity to cheer on the team as they enter the stadium gates prior to kickoff.
A permanent concert stage and new UK Team Shop location outside Gate 12.
The introduction of the

Coca-Cola Fan Zone

, inside Nutter Field House, featuring inflatables, mascot appearances, autograph opportunities and the live broadcast site of the Texas Roadhouse Countdown to Kickoff.
The addition of the 1865 Club , a premium tailgating destination at Wildcat Park.

New, blue benchbacks in all non-student lower-level sections.

Enhanced team and player ribbon board stat locations.




All new concessions offerings , including those taste-tested at this summer's season ticket holder open house. Offerings include: Bourbon Ice Cream, Hot Brown Nachos, Pork Chop Sandwich, Pulled Pork Nachos and more!

The addition of four Papa John's points-of-sale and nine Dippin' Dots portable locations on the concourse.

Complimentary water

available at all concession stands.

New, interactive concourse areas, including the

Wall of Commitment

—a specially designed wall honoring season ticket holders who renewed for the 2016 season, sponsored by Kentucky Farm Bureau.