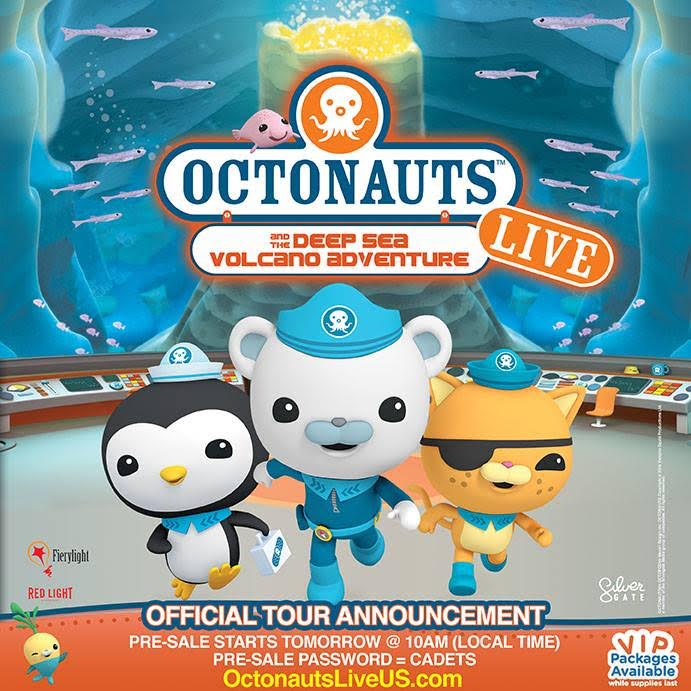 The Octonauts are bringing their FIRST-EVER live stage show to the U.S. later this year! Octonauts and the Deep Sea Volcano Adventure!!
The all-new full length theatre adventure features the entire crew of The Octonauts, led by intrepid explorer Captain Barnacles, Lieutenant Kwazii and Medic Peso. Join in as they embark on an exciting new quest visiting amazing underwater worlds full of adventure, with surprises around every corner.
Octonauts Live US Tour dates are now up on www.OctonautsLiveUS.com.
Presale tickets and VIP Packages will be available starting 4/27 at 10 am (local time).