Join Scholastic on the ultimate reading road trip as we tour the country with our favorite authors, illustrators, and characters!
This May through July, we're visiting communities big and small, hosting reading festivals for families with kids ages 0–12. Check out the list of stops below and see where you can start your summer-long celebration of reading!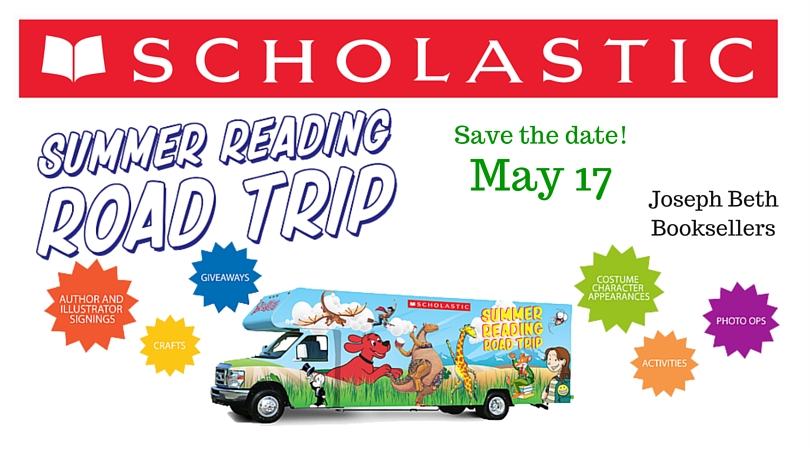 Tuesday, May 17, 2016
Joseph-Beth Booksellers
Lexington, KY
(859) 273-2911
Hey Parents and Kids, Scholastic's Summer Reading Road Trip is visiting Joseph-Beth! There will be events and signings with some of your very favorite Scholastic authors! Plus, some Scholastic book characters will be coming as well! There will a photo booth, selfie-station and plenty of crafts and activities! Join us May 17th for a fun filled day of activities! Full author and character line-up will be announced very soon.