The Summit is Lexington's newest development and features lots of great 'new to Lexington' places to eat and shop.  We've enjoyed lunch at Edley's and played in the play area (see the REVIEW HERE), enjoyed a date night for a shake at Shake Shack, window shopped at new places like Draper James and Marine Layer and recently we enjoyed a cool treat at Steel City Pops!
Steel City Pops is a national chain with locations in Texas, Alabama and Georgia.  The story behind Steel City Pops is great!  I loved learning about the family that started the company and how their passion turned into something so yummy.   You can read their story HERE.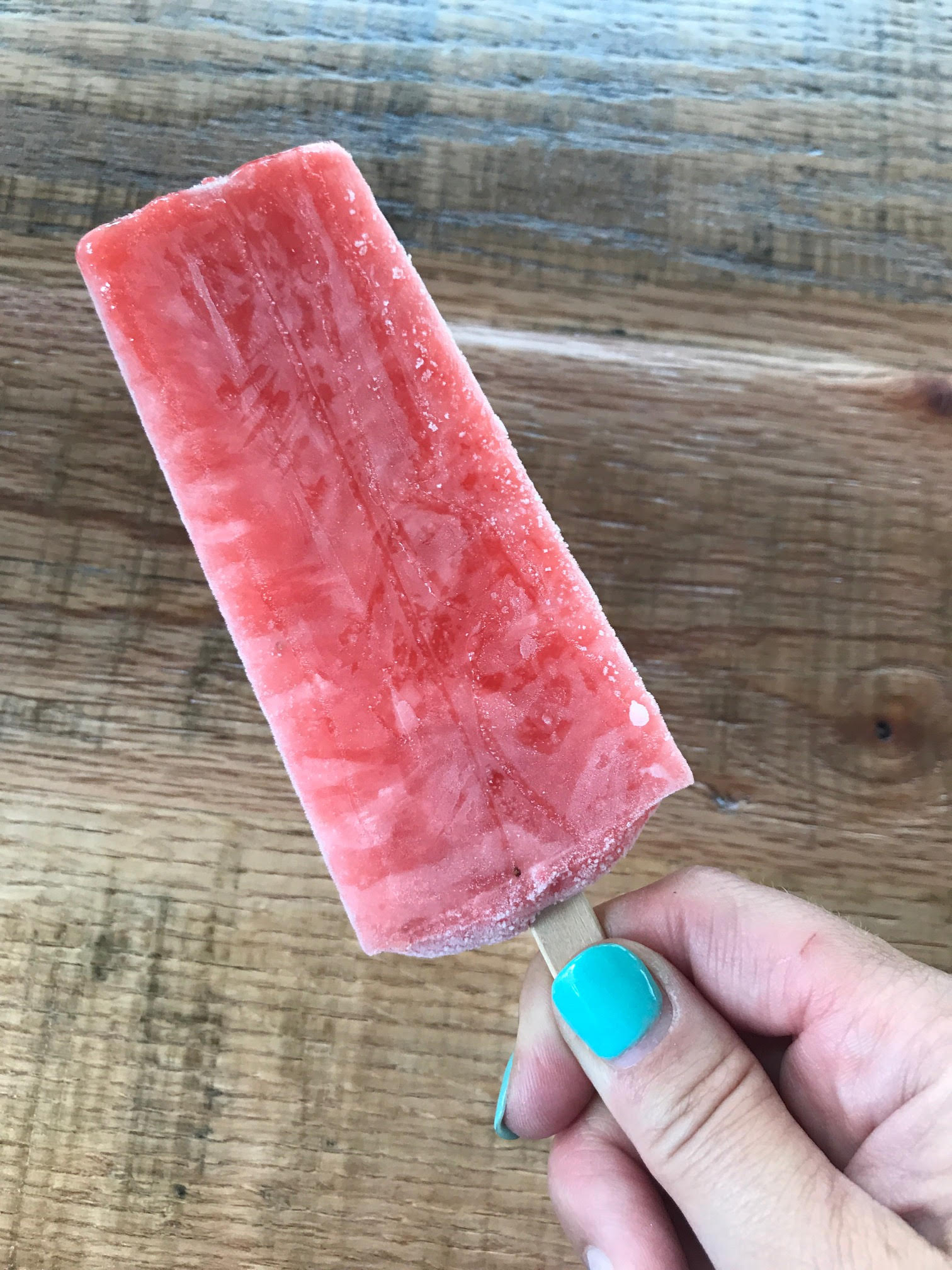 Whether you're in the mood for fruity or creamy, Steel City Pops has something for everyone. Fruity and Creamy Pops are $3 and there are discounts for multiple pops.  Cookie Pops (I will totally be back to try one of these!) are $4.50 and feature a 'creamy' flavor with a cookie inside.
Fruity pops are your traditional popsicle while creamy pops are ice cream on a stick.  I started simple and tried a Strawberry Lemonade – it was tart and sweet and very refreshing on a hot day. My son and his friend both got Root Beer and loved theirs.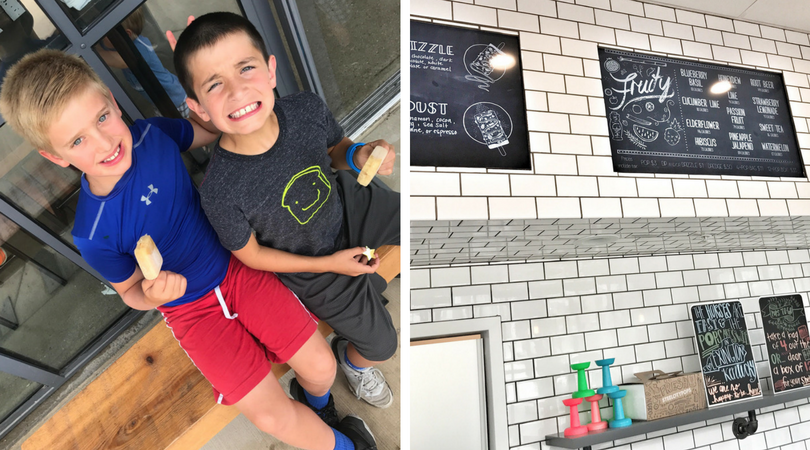 There were quite a few people hanging around when we arrived but I found that ordering is SUPER fast since they just have to reach in the cooler and grab your pop.  When you pay be sure to add your phone number and start collecting stars.  You earn a star for each $3 you spend and when you get to 10 you get a free pop!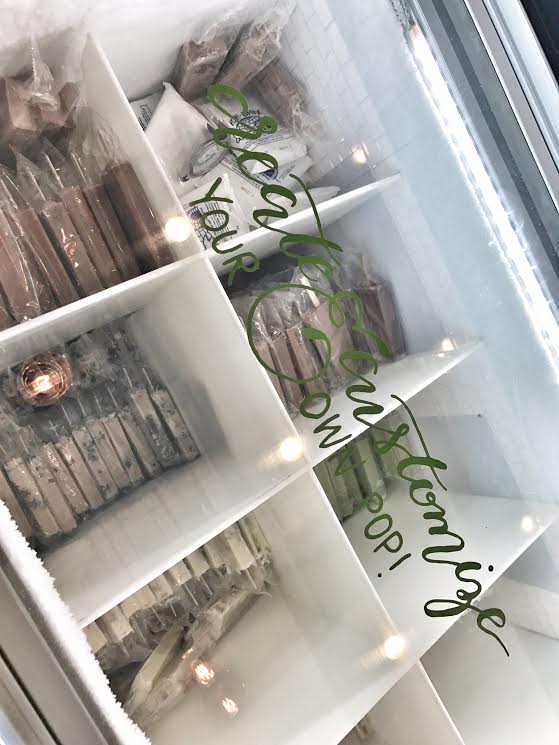 You can also add on extras and really dress up your pop.  A drizzle or a dip is $1 and a dredge is $.50. I'll be adding a dark chocolate dip next time I go!
We all loved trying popsicles for a treat and we will definitely be back for more. There were so many flavors and I'm excited to pick a favorite!
Drizzle: Milk Chocolate, Dark Chocolate, White Chocolate, or Caramel
Dip: Milk Chocolate, Dark Chocolate, or White Chocolate
Dredge: Pecans, Pistachios, Toasted Coconut, Peanuts, Gluten Free Chocolate Crumbs, or Gluten Free Graham Cracker Crumbs
Dust: Cinnamon, Cocoa, Nutmeg, Sea Salt, Cayenne, or Espresso
'Steel City Pops are made in small batches from the freshest all-natural or certified organic ingredients, locally-harvested where possible. We only sweeten our pops with raw, organic cane sugar and never use artificial flavors, colors, or preservatives. Our menu features vegan-friendly fruity choices, and all of our pops are gluten-free and vegetarian. We are always creating new seasonal flavors and ideas, so check back often!' – SteelCityPops.com
FRUITY
Blueberry Basil
Cucumber Lime
Elderflower
Hibiscus
Honeydew
Lime
Passion Fruit
Pineapple Jalapeño
Root Beer
Strawberry Lemonade
Sweet Tea
Watermelon
CREAMY
Avocado
Buttermilk
Chocolate
Chocolate Chili
Coconut
Coffee
Strawberry Cream
Vanilla Bean
COOKIE POPS
Chocolate Brownie
Cookies & Cream
Oatmeal Cream Pie
Peanut Butter Pie
Vanilla Chocolate Chip
Reviewed June 2017
-Betsy