Fresh Thyme is…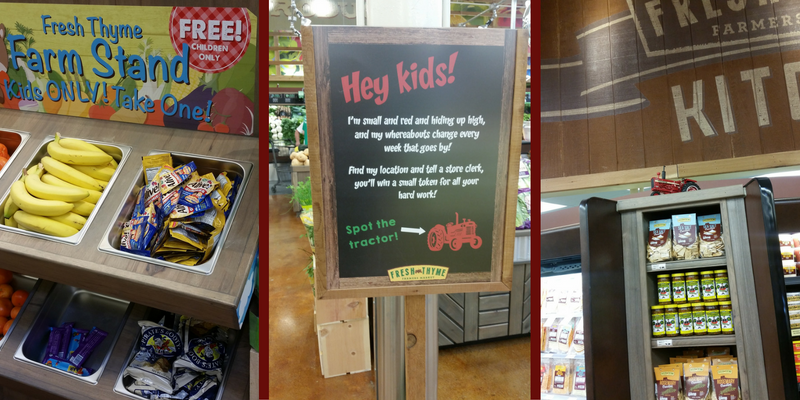 …a hidden gem tucked away in Crossroads Plaza filled with fresh food, nutritional supplements and healthy shelf stable foods.
…kid-friendly with a special snack area for kids to pick a healthy treat like a fruit or bar.
…fun for kids of all ages as they search for the hidden red tractor throughout the store and receive a prize when they report the location to the cashier at checkout.
…great sale prices on produce that changes weekly (until Oct 5th organic  broccoli is 88 cents a pound, and you can snag 3 navel oranges for only one dollar!
…big bulk bins with various items from nuts to candy to coffee. You can grind your own peanut butter!
…an amazing aroma when you walk in from the bakery. Try the pretzel sticks at 99 cents each for a yummy treat with your soup!
…friendly faces ready to help while you shop, ready to answer questions or help you find what you need.
…FRESH! From the in-house juices to an amazing sushi bar to a deli with the entire Boars Head line of meats to large salad and olive bars.
…full of freebies this week for their Grand Opening! Stop by and see for yourself!